Want to turn personal passions into paydays? Consider volunteering.
Volunteering for social, cultural, political, public service and other organizations or causes is a no-brainer if you want to contribute to your community and the world. However, it also is a must for entrepreneurs and small business professionals who want to flourish in a challenging, competitive landscape.
Just ask accountant Alex Reber.
His commitment to causes started early and has touched many lives over the years, but it also has had a positive impact on his career. He explains:
"When I interned on a gubernatorial campaign in Harrisburg [Pennsylvania] when I was in college, I was interested in making a difference. I worked on fundraising and learned a great deal. It was a very exciting time. I sent out thank-you notes after graduation to the people I worked with, and I got a job offer with a CPA firm here. My volunteer work opened a door I never would have expected."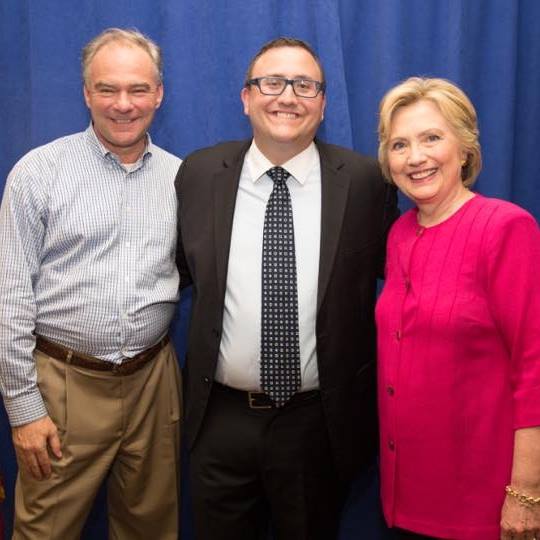 Why volunteering works in more ways than one
Volunteering can help introduce you to leaders and influential movers and shakers in the community, which is especially important if you're new in town. Volunteering also introduces you to potential clients and a wider network of contacts and potential clients/customers.
Donating time and talent to causes also is a great — and inexpensive — way to gain new skills and experience.
As Alex notes, "I've been on the board of Planned Parenthood, and this has enabled me to learn the nuances of day-to-day healthcare operations, clinic management and financing. It's helped me hone my skills set and learn from professionals outside of my firm." He also shares his time with his college alumni organization and on local political activities. "I've learned how to manage volunteers and keep them motivated and involved," Alex says. "I also do a lot of public speaking, which is an important skill to have in any business."
Professional organizer Lori Reese, owner of Pennsylvania-based Consider It Done is an active volunteer in her community, and her generosity has reaped dividends. For example, she says, "My support of the Harrisburg Symphony has definitely resulted in new clients and referrals. I have also received business contacts from my work on the Leukemia and Lymphoma Society."
Choose causes close to your heart
Alex stresses that he chooses volunteer activities that match passions and interests:
"I've always gone with my gut in deciding where to put my time and energy. If you are doing something you are passionate about, it is very exciting and fulfilling."
New clients and opportunities then become the icing on the cake.
Lori loves making a difference in her community, but her first interaction with the Leukemia and Lymphoma Society was decidedly win-win — although it had nothing to do with business. "They had a fundraiser that was a 100-mile bike ride, and they had coaches to help you train and be successful," she says. "I thought this would be great." She began meeting people who had the illnesses, and her passion for the organization grew. She has been active with the group for nearly 20 years now.
When Lori started her company a few years ago, many contacts became clients, as they already knew her as a reliable, competent, experienced person.
How to start volunteering
Getting started is easy. More organizations and causes than ever are in need of volunteers who can perform a wide array of tasks. But before jumping in, Alex emphasizes the importance of deciding what causes you want to target and what you want to get from these experiences.
If your goal is strictly to do good, collecting canned goods for a food bank or working in a soup kitchen might be enough. But if you are seeking to gain some new skills and contacts, you may consider serving on volunteer boards or taking committee, project or campaign leadership positions.
Remember that bigger or more prestigious isn't always better.
In college, just about every communications major I knew wanted an internship at one of the TV networks in nearby New York City. I chose to work in the community relations department of a local hospital. My class advisor later told me that while I was writing press releases, helping organize fundraisers, participating in board meetings, and learning newsletter production, my colleagues at the networks were getting coffee and making copies.
What you want from your volunteer activities will help you find the best fit.
"Know exactly what commitment is expected and decide if you will have the time and ability to follow through." ~ Alex Reber
Once you get started and begin to make a difference and reap the benefits, volunteering can be addictive. But Alex cautions not to take on more than you can chew. "A lot of nonprofits want financial expertise, so I get asked to serve on a lot of boards," he says. "I have learned to say 'no.' Sometimes I'll compromise and offer some limited assistance and advice."
Lori stresses the value of donating services or products to fundraisers such as silent auctions. "I've donated a package — usually a free consultation and a few hours of time — to the Art Association of Harrisburg." She creates a colorful, appealing basket with organizational tools such as Post-it notes for these events. Don't be discouraged if these items don't attract big bids, she advises. "Whatever happens, you get your name and company in front of 100-plus people."
More tips for getting started with volunteering
Consider what causes you are passionate about.
Review your resume: What skills/experience are missing?
Talk to friends, neighbors and colleagues about area organizations and volunteer opportunities.
Reach out to community/organizational leaders.
Check out resources such as volunteermatch.org, serve.gov, volunteer.gov and idealist.org.
Get involved!
Sometimes, volunteering is just plain fun. Alex attends a variety of galas, receptions and fundraisers just to support causes and keep in touch with friends and colleagues in the community. "We all spend money for entertainment," he says. "It is worthwhile to put some of this for philanthropic activities."
Image by: dotpolka via VisualHunt / CC BY-SA