Why building a LinkedIn network should be a top priority in 2018
Small businesses have always had a need to grow revenue and increase profits, but there are other pressing needs for the average entrepreneur. According to a 2017 report from Statista, the No. 1 concern of business owners happens to be a lack of qualified talent and workers, followed closely by attracting new customers. Both issues can be remedied by the right networking and outreach strategies, and building a LinkedIn network is leading the pack for businesses who want to grow their social reach among like-minded professionals, vendors and a qualified workforce.
Unfortunately, less than 32 percent of small businesses admit to updating their LinkedIn feed at least one time a month, relying instead on their own website or Facebook to get their branded messaging across. When asked, many admit that they are not sure why the platform is relevant. While a LinkedIn network isn't meant to replace more traditional marketing efforts, the benefits can no longer be ignored.
1. LinkedIn is accessible yet discerning
Free to use and widely accepted as a major player in the social marketing space, it has few barriers to entry. Anyone can set up a profile, fill out their career highlights, and start building connections for finding work or selling their wares. The intuitive interface is easy to pick up for the average internet user — regardless of experience or age.
LinkedIn isn't your average social media site, however.
The most serious users find that their success comes from being picky about who they connect with and what they share on the network. A platform for the benefit of business development only, LinkedIn rewards those who invest in a professional (paid) membership and uses the data they harvest in a specialized manner.
2. LinkedIn means "business"

You'll find few Tasty-style recipe videos or cat memes here. While there is a good amount of banter and personal pondering, most all topics lead back to the main reason for joining the network: business. Comments and shares seem more closely aligned with the spirit of business networking. While you'll find the occasional spam comment or troll, these are outliers in a world geared to get work done. Most all users have the same goals in mind.
3. LinkedIn helps you find your peeps
Once you make a few connections on the platform, the possibilities for growing your LinkedIn network are endless. Use the search feature to find old colleagues from any company, your alma mater, or that nonprofit you volunteered for after college.
If you connect with even one person at an organization, LinkedIn will suggest others — the recommendation feature is one of the most intuitive of any social platform.
You can also look at your current connections to see what threads you have in common. Clicking on any first connection will show you their complete network, and those with mutual connections will be displayed first. This is the perfect (and easiest) way to reconnect with anyone you've crossed career paths with — even if they've moved, changed companies, or go by a different name.
4. LinkedIn plays well with others
While perfectly functional as a stand-alone tool, some of the best ways to use it is with a wide variety of browser extensions and integrated apps. Some of the best CRMs are designed to use LinkedIn data easily, and those that don't can still utilize the raw contact data available to download from your connections list at any time.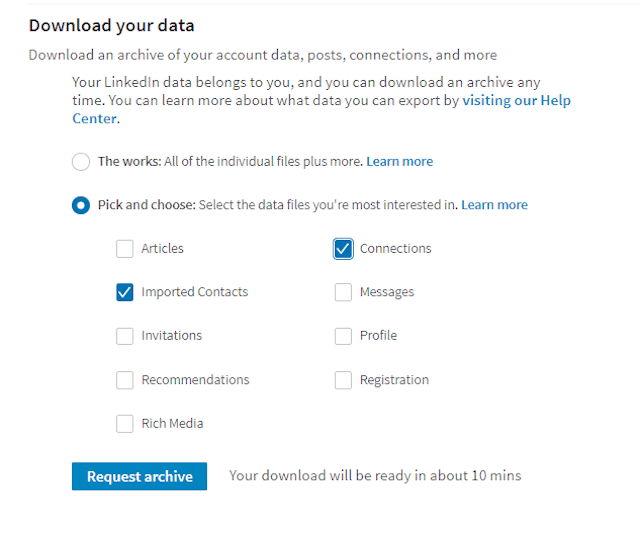 Most major social media analytics tools are now able to track your LinkedIn activity with precision, showing you just how well you're using your LinkedIn toolkit in reaching others. For curators, there is certainly enough going on through the LinkedIn platform to make it your sole source of news and trends data — if you choose.
5. LinkedIn isn't overused
Despite being the best-known networking platform for business professionals, it's not saturated (yet). Those who truly take the time to post to their feeds continually see good engagement, and users can easily stay caught up on messages and notifications — even from those you don't know well.
Spam is easily managed with a "don't accept strangers" approach. If someone doesn't take the time to send a personalized connection request, consider them spam, and follow the engagement rules for your own connection requests. Many early adopters and serious players use LinkedIn to grow business, so they can spot a template broadcast from a mile away.
6. Ads are priced well on a LinkedIn network
Your mileage will vary for any ad network, but LinkedIn has been considered a worthwhile investment for high-end B2B advertisers (with products or services worth $10,000 or more). While you won't be able to play for pennies — like on Facebook and Twitter — the initial $50 LinkedIn ad credit for first-time advertisers should give you enough of a taste of the platform to figure out its true potential.
It will take considerably more ad buy to reach your audience, but that audience will be to like-minded business professionals. You also won't be competing against political ads or boosted Facebook videos of Spaghetti-O salad molds.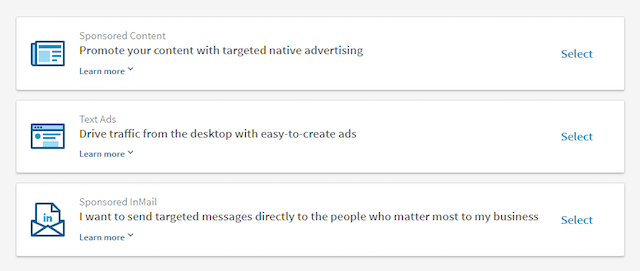 Like Twitter and Facebook, there are also many ad options to choose from. Select the chance to show up in feed, as a private message or as a sidebar ad (or all three for the best chance to place well in bids.) Just realize your LinkedIn network is not a "value" platform. Companies hoping to acquire only the best talent or the most qualified leads with capital to spend have often found it to be more affordable than hiring a headhunter or funding scout.
Conclusion
While LinkedIn still has a way to go before hitting its self-proclaimed goal of 3 billion active professionals, the numbers don't lie. As the No. 1 online professional network, it has more than 460 million users (with a fourth of those active in any given month). In addition, 92 percent of B2B marketers currently use LinkedIn as part of their marketing plan, with those users crediting the platform for an impressive 80 percent of their business-to-business leads.
With 41 percent of millionaires using a LinkedIn network, isn't it time you did, too?