Why you need to consider adding a business consulting blog to your site
Upcoming event: See how our commerce options can help your business adapt to the shifting landscape at GoDaddy Open 2021 on September 28.
If you've recently rolled out a new business consulting website and it's not performing as well as you'd hoped, you might be a bit perplexed. After all, you stuffed it full of relevant keywords and wrote yourself a dense soup of robot-friendly sentences. But if you don't have a business consulting blog, you could be setting yourself up for some hard times.
The truth is, Google and other search engines have wised up considerably from the time when metadata keyword stuffing was seen as a sneaky, yet effective, SEO strategy. Reverse the situation and think of your own searches. You wouldn't be happy if you were served up a site with a long string of gobbledygook text, even if it contained your exact search phrase. That was the experience for many users, and that was bad business for search engines.
Why do you go back to Google time and time again when you need to find something online? It's probably because it's proven itself to deliver the most relevant content to you in as few clicks as possible. So why does it seem like Google always has the magic answer? Because it focuses on the user first — and rewards sites that do the same.
In other words, to score well in search, you need to write content as if search engines didn't even exist, and adding a business consulting blog just might be the way to go. How? Read on.
Provide real value to your readers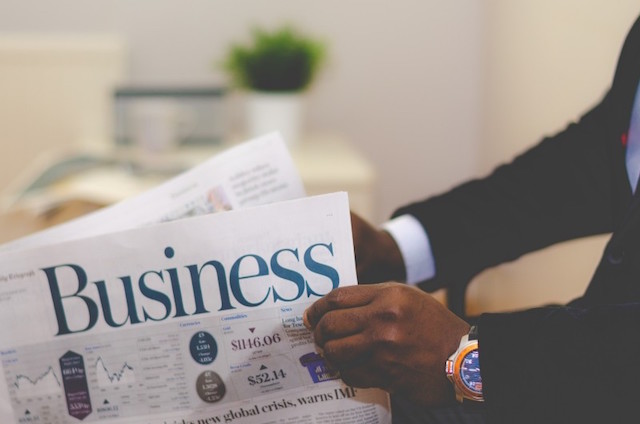 A business blog is the perfect place to talk to real people (your customers and potential leads) — not to search algorithm nanobots. Sure, you should always be writing to answer the questions your audience has, but do it in a way that connects with them on an emotional level. That way, they'll keep coming back to you as a source of knowledge or entertainment.
Developers never know with 100-percent certainty what goes into the magical SEO formula, but we do know that inbound links to your site push your rankings higher. And people love linking to articles they enjoyed reading. It's as simple as that.
While you're earning your search ranking with engaging content tailored toward users, you should also be aggressively making yourself the go-to expert in your field of business. The "About Us" page on your site isn't going to pull enough weight — you need to show your expertise on your business consulting blog.
Leave the sales speak behind
The content you create might become your biggest selling tool if it's not sales-y at all. Ironic, huh? In fact, you'd be wise to stray from populating your blog with articles that pertain only to your company or your niche service offerings. That's not what audiences want to read. If you take a macro approach to your blog by covering trends in your industry, sharing best practices, telling stories from the front lines of your company, and presenting content in a compelling way, you'll be selling your brand far more effectively than any call-to-action could.
Google understands this concept as well. Their research indicates that up to 10 percent of an individual's "daily information need[s]" involves learning about a topic more in-depth. The more you research your topics and drill deep into them, even if it means splitting up blog ideas into a two- or three-part series, the more eyeballs you'll get on your business website.
[advertisement id="17440″]
Don't be afraid to hire help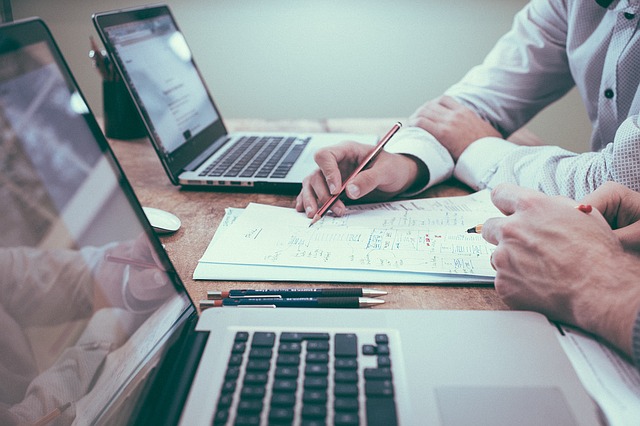 If you're not personally comfortable with writing, or you feel like you don't have the time to consistently post, consider hiring a copywriter to handle your blogging needs. The advantages here are twofold:
Writing is what they're paid to do.
A unique, outsider perspective can help ensure that your posts won't drift into sales pitch territory.
Pro tip: You'll also want to post several times a week to keep your audience engaged.
Once you get your blog up and running, pay attention to crafting headlines that inspire clicks and writing introductory paragraphs that hook the reader. Again, you can call on a professional copywriter to finesse those elements. You likely won't find your groove right away, and that's fine — quantity matters when you're delivering quality, so don't sweat it if your first few posts don't hit the sweet spot. There should be plenty more to follow.
Start writing for your business consulting blog
Not sure how to start a blog? Check out this post to see how you can get one up and running in less than 20 minutes. Then, all you'll have to do is provide entertaining, informative and deep think-pieces about hot button issues in your industry.