Women are closing the entrepreneurial gap with men: From 1998 to 2018, the number of women-owned firms jumped 114 percent, and women are now more likely than men to start their own business. But in one perplexing area, women are still lagging behind. Business loans for women are less likely to be approved by a lender for funding, demonstrating the unique challenges of bias and discrimination female entrepreneurs face as they start and scale businesses.
Seeking outside funding isn't a requirement for a successful company. But if you identify an area where an injection of funds would pay for itself over time while adding value to your business, having access to that capital can be immensely helpful.
It's important to know which lenders, platforms and programs are most responsive to women entrepreneurs.
Business owners with good credit and an established business will have more options than those who don't — but not all doors are closed to women with average credit or who just started their venture.
Related: Venture capital for women — 5 VC firms to know about on the East Coast
3 types of business loans for women entrepreneurs to consider
Here's a rundown of the best business loans for women entrepreneurs, keeping in mind that some options are better fits for different businesses in different industries.
SBA loans.
Alternative lenders.
Microloans for female entrepreneurs.
Let's look at each type of loan in more detail.
Editor's note: Show lenders that you mean business by registering a professional domain name and starting a website during the startup phase of your enterprise.
1. SBA loans
The Small Business Administration has several loan programs. The agency partially guarantees loans issued by intermediary lenders, encouraging those lenders to extend more generous terms — lower interest rates and longer repayment terms — to those looking to borrow.
SBA loans are some of the best loans you can qualify for on the market.
For that reason, they're competitive and require a lengthy and intensive application process. The total funding process can take between 60 and 90 days.
The SBA has three programs, in particular, that might appeal to female entrepreneurs:
7(a) loans
The SBA's largest and most popular loan program is its 7(a) loan, which distributes tens of billions of dollars to business owners each year.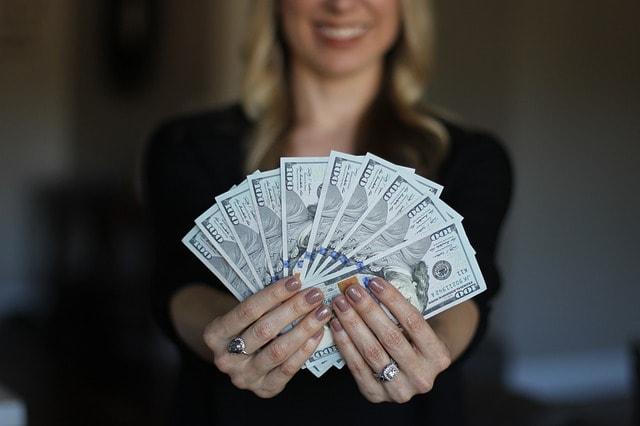 When compared to the overall funding opportunities available to women, the 7(a) program does a slightly better job of awarding funds to female-owned businesses. Women entrepreneurs get just 16 percent of all small business loans, compared to 21 percent of SBA loans.
The 7(a) loan can be used for a wide variety of purposes, from working capital to refinancing debt to expansion.
The exact terms will vary depending on your financial situation, but all SBA loans are capped at $5 million, have an interest rate between 4 percent and 9.5 percent, and are repaid either over seven years (for working capital), 10 years (for equipment), or 25 years (for real estate).
There are a few different kinds of 7(a) loans that might be a better fit for your business, including 7(a) Small Loans and Express Loans. The Express Loan has a faster turnaround time but is only 50 percent guaranteed by the SBA (as compared to 75 percent or 85 percent), which can mean a less favorable offer.
SBA microloans
The SBA also extends microloans to startups, which are capped at $50,000. The average microloan is for about $14,000.
Once again, the SBA looks to finance businesses run by women and other disadvantaged groups.
The biggest difference between microloans and 7(a) loans is that microloans are meant for new businesses that wouldn't qualify for a larger loan otherwise.
These microloans have favorable terms as well, including interest rates between 8 and 13 percent and repayment terms up to six years.
Related: Minority small business grants — 4 grants aimed at helping minority-owned SMBs
CDC/504 loans
CDC/504 loans are designed to help companies fund the purchase of major fixed assets, such as equipment or real estate.
If you're a female entrepreneur who needs to make a big investment in these areas and meets the SBA's criteria, going this route may be less competitive than applying for the catch-all that is a 7(a) loan.
2. Alternative lenders
Unlike loans from traditional lenders, such as banks, online lenders can quickly pre-approve you for a business loan, and some can deliver funds to you in as little as one business day.
Online lenders, as well as traditional lenders, offer different types of business loans that meet different needs as well as financial situations. Term loans and lines of credit are two of the most popular options.
Term loans
A business term loan is what you probably think of when you think of a loan: You borrow a fixed amount of money, and you pay it back over a fixed amount of time.
Traditional banks have, so far, failed to meet the needs of women business owners seeking funding. Online lenders may not be able to match traditional banks when it comes to the terms they offer, but they are a viable option if you have been turned down for a loan by your bank.
They're also a better choice if you need funding right away, thanks to their quick turnaround time. SBA loans, as generous as they are, simply can't match the online lending timeframe.
Lines of credit
A line of credit is a revolving form of credit, similar to a credit card, that has a couple of distinct benefits over a term loan — despite the major drawback of a lower overall borrowing limit.
You can draw on a business LOC over and over as needed (assuming you can and do pay off each draw as necessary). For businesses with flexible needs — such as those in retail or food service — that quick and easy access to capital is an enormous benefit.
Also, business LOCs are typically available to business owners with strong, as well as middling or poor, credit. Having collateral to secure the LOC will help those with poor credit make their case.
3. Microloans for female entrepreneurs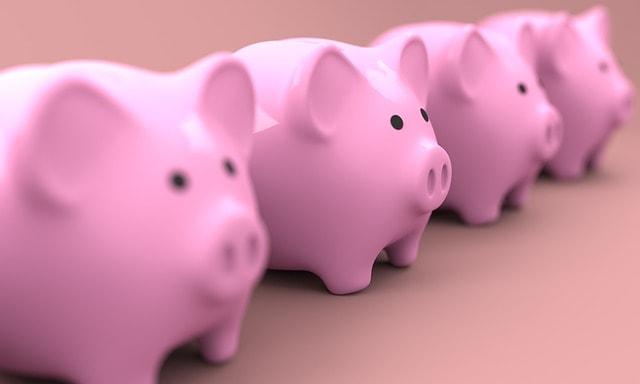 The SBA isn't the only source of microloans available to women entrepreneurs. There are a number of nonprofit and community-oriented lenders who provide relatively small loans to existing, and sometimes new, business.
Accion
Accion is a nonprofit that understands the challenges facing women seeking funding. The lender not only provides loans of up to $50,000 to business owners who can demonstrate good character and sufficient cash flow without bankruptcies or liens, but it educates and counsels those who want to get their Women-Owned Business Certification.
Opportunity Fund
Opportunity Fund looks to fund businesses that don't have access to traditional funding sources, with some loans that exceed $100,000.
Grameen America
Grameen America combines crowdfunding with microloans. The nonprofit requires borrowers to form groups of four and undergo a weeklong training together, after which they'll each receive a microloan capped at $2,000.
Related: Top 20 crowdfunding platforms of 2019
Tory Burch Foundation Capital Program
Via Bank of America, the Tory Burch Foundation looks to specifically connect women entrepreneurs who have been in business for at least two years with community lenders.
Kiva
Kiva is an international lender that collects capital via donations and dispenses the money to borrowers without charging interest. Lenders do occasionally pay interest to local field partners, but otherwise, the loans are as low cost as they come.
Closing the gap on business loans for women
Research shows that women receive a paltry amount of funding from mainstream institutions — around 4 percent of all funds dispersed. Considering that women now own 40 percent of the country's small businesses, it's clear just how wide the funding gap has become.
These business loans won't close that gap entirely, but they're a good place to start.