Located in the mountain paradise of Salt Lake City, Hinterland Skis traces its origins back to 2009, creating custom skis that combine artisanal workmanship with innovative design. Owner Creighton Elinski leads a team that includes craftsmen, engineers, artists and designers.
Creighton had been crafting skis for nearly 15 years prior to launching Hinterland Skis. He'd created some 100 unique shapes and sold over 1,000 custom sets of skis. Hinterland Skis was born out of his desire to focus on designs that push the limits of what's possible with ski-making.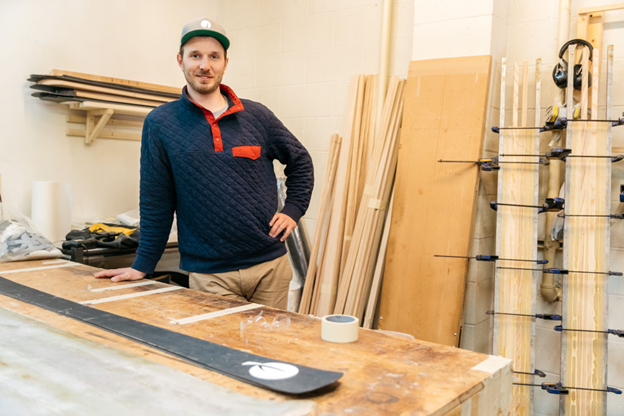 Today, Hinterland Skis offers a range of skis featuring small-batch details like luxury hardwoods and custom graphics. The company also makes apparel. While a workshop is open for walk-in purchases, their ecommerce platform is essential for the operation.
The problem
Hinterland Skis places a high priority on innovation. Creighton spends much of his time developing and testing new designs. For example, one recent order saw him creating custom skis for heli-skiing — where a helicopter is used to reach pristine snow in the remote backcountry.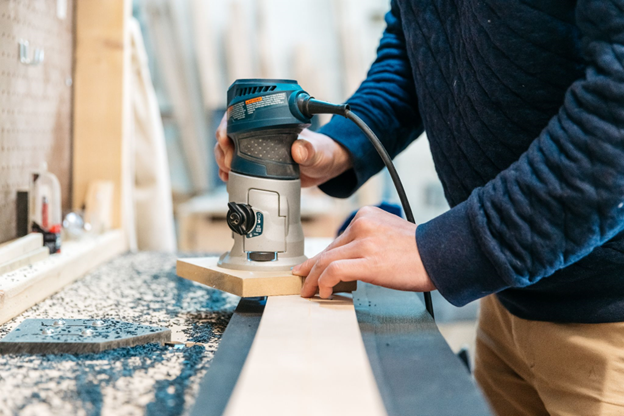 "And because of that, we need to make those higher profit margins. That traditional ski model of selling through shops doesn't work for us because we can't hit those margins that the shops want. So yeah, without an ecommerce presence we wouldn't exist."
While an online store would be essential for Hinterland Skis to operate successfully, Creighton had concerns about the expenses involved. Transaction fees, specifically, could present a dilemma: the business would either have to give up a significant portion of revenue, or pass on expenses to customers already paying a premium price.
The year before Creighton launched Hinterland Skis, he'd fulfilled just 30 orders. But not long after opening up shop, his business received 25 orders — on a single day. This presented another dilemma: either handle everything with a small team, or cut into precious overhead by hiring more help.
Meanwhile, Hinterland Skis produces a premium product. Customers often require consultation — especially when ordering custom-made skis. But Creighton's busy schedule prevents him from spending much time on the phone, answering emails or managing social media.
The solution
Creighton needed a payment processor that worked seamlessly and would allow him to keep more of his money for reinvestment in Hinterland Skis. He also wanted a platform that would make it easy to manage his online store, and he needed to access its functionality on the go.
After extensive research, Creighton discovered GoDaddy Online Store met all his criteria. He was eager to try out the intuitive experience it promised and pleased to find it came integrated with GoDaddy Payments — which offers the lowest transaction fees compared to other leading providers.
The results
GoDaddy Payments' lowest-in-class fees take a lot of pressure off Creighton, allowing him to confidently reinvest in Hinterland Skis. He's now able to pay his employees more and devote more time and resources toward innovation.
Overall, he found GoDaddy tailors products for entrepreneurs, empowering them to carve out their own vision, like Hinterland Skis.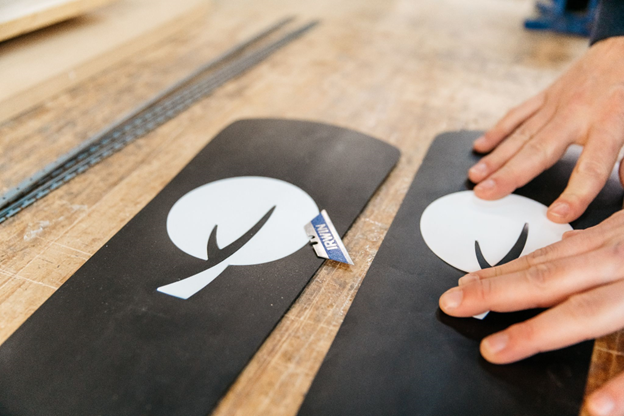 "It's fantastic to be able to pay the guys a little bit more just from these small things here and there. And that's where we keep reinvesting into making the skis better quality, longer lasting, more fun, more durable."
Creighton found that receiving and fulfilling orders with Online Store was an uncomplicated process. The single dashboard, conveniently managed through a mobile app, also decluttered the process of checking on orders and inventory.
The chat functionality — especially paired with the mobile app — allowed him to quickly respond to customer inquiries, even when he was handling business outside the office. This streamlined his high-touch, customer-first sales process.
In fact, with the time and money he saved, Creighton was able to place more focus on improving his products and innovating new designs.