The world we used to know is out of service, and businesses large and small are evolving to meet the new realities.
Web designers and developers are being asked to do more for their clients, bringing new skills into the mix to boost their value and strengthen relationships. To help them deliver, GoDaddy Pro presents a new YouTube series, "301 Permanent Redirect."
Over four episodes, web professionals and influencers take on a variety of fun, creative challenges that reflect common client asks, showing off cool ways to quickly broaden your skill sets so you can help clients stand out, drive traffic to their sites, and succeed.
Breathe new life into old photos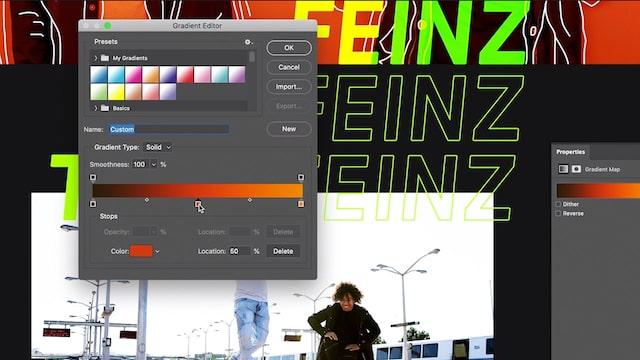 Clients often want to jazz up their site, but they don't have the budget — or, due to social distancing, the conditions — to safely do a photoshoot.
In "Refresh," GoDaddy art director Jenna leads you through the process of breathing new life into old photos, offering tips to quickly get your creativity in motion.
"It's about training your brain to do less with more," she says. "Really listening to clients when they tell you their story, grabbing a kernel of that and thinking about how you can reflect it in design."
She joins forces with the GoDaddy photography team to show how fast you can use common photo editing tools to give client assets a new shine — and more attention.
Related: 10 best practices for picture editing
Shoot clothing without a (human) model
Yena Kim was a designer at Ralph Lauren when, on a rainy-day whim, she took some pics of Bodhi, her Shiba Inu, wearing human clothes.
The response was immediate after posting the photos online.
"Two days in, our blog was featured on GQ, and Bodhi was touted as the dog that dresses better than your boyfriend."
And so, Menswear Dog was born. Many thousands of followers later, Yena connected with two GoDaddy Brand photographers, Gabe and Amber, in the 301 episode "Faux-to Shoot."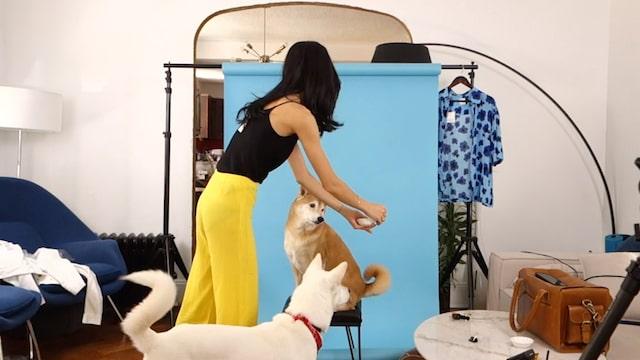 Yena challenges them to do a fashion photoshoot with their pets from quarantine, showing how to make beautiful photos with limited space and equipment.
The constraints provide them unique opportunities to innovate and collaborate, and you'll come away with new ways to solve photography asks from clients when you're restricted to your home.
Plus, dogs.
Make the mundane memorable
Not every client sells exciting stuff, but that doesn't mean you can't give their products some visual razzle-dazzle.
In "Kitchen Sink Studios," we paired up Anthony, GoDaddy lead photographer and seasoned veteran, with Kyle Nutt, a content creator whose TikTok has over 3 million followers and 66 million likes.
Each received a different mystery box of everyday items, like sponges, chopsticks nails and rolls of multi-colored tape then came up with a bunch of cool solves that gave the items a glimmering shine.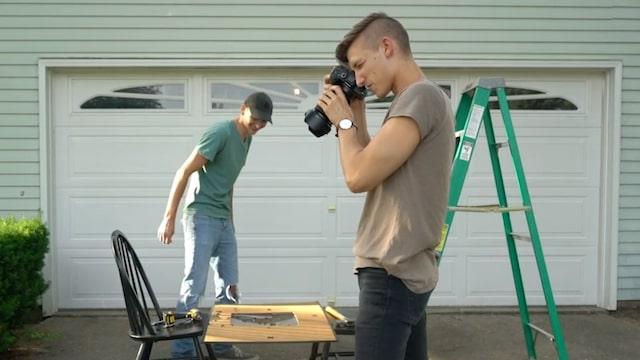 "The best ideas come when you're just flowing," Kyle says. "The more you stop thinking and start doing, the faster ideas will come naturally."
Together, Kyle and Anthony show that no matter how commonplace your clients' products are, you can make them sparkle with memorable photos that draw customers in.
Watch devs tackle ad challenges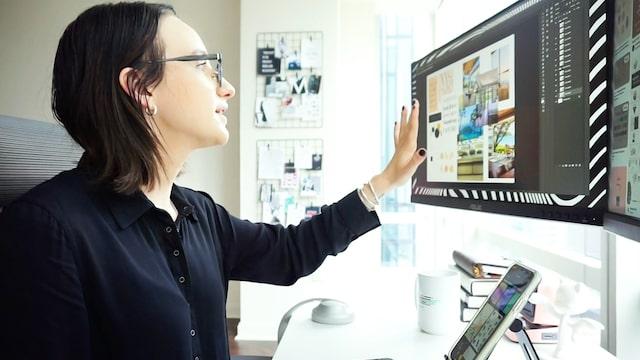 You've just built a beautiful website for a client — now they want the ads to match.
In "Ad Hack Requests," a trio of web engineers — two in Johannesburg, South Africa, and one in Chicago, Illinois — design one-of-a-kind advertising, using tools such as Over by GoDaddy and Photoshop to unleash their inner designer.
Like Sarah Jane, marketing lead at Over, says, "Speed is everything, and clients might come to you and say, 'Help! We need content to drive to this amazing website you've built. You can do that, right?'"
In just a few hours, the team creates dazzling ads and logos that amplify client products and services, from real estate to gourmet groceries, and help drive traffic to their sites. In a friendly round-table, they compare their work and processes while sharing tips and pointers.
Get inspired by 301 Permanent Redirect Series and expand what you offer clients, no matter the circumstances.
Check out our playlist to watch the series.