At 19, Moziah "Mo" Bridges already has a resume many would envy. After trading bow ties for rocks on the playground, Moziah started his own fashion company — at the age of nine. His strong fashion sense and supportive family led him to start Mo's Bows and selling his products online.
After catching the attention of the media and being featured in international documentaries and publications, Moziah was inducted into the Tennessee State Museum Costume and Textile Institute in 2014.
But his resume doesn't stop there.
In 2015, Moziah served as a fashion correspondent for the NBA Draft, which has come to showcase fashion sense as well as athletic talent. He has been named one of the "30 Most Influential Teens" by Time magazine — twice.
Moziah was also invited to the inaugural White House Demo Day in 2015, where he met President Barack Obama and presented him with the "Obama Blue" Mo's Bow.
In 2016, Moziah was on Fortune's "18 under 18" list of the country's most innovative and ambitious teens, and by 2017, he sealed a partnership with the NBA to make custom neckties and bow ties for all 30 teams.
And if these accomplishments weren't enough, he also gives back to his community with the Go Mo! Summer Camp Scholarship Fund, a charity focused on sending Memphis children to summer camp, in 2012.
All this before he could even vote.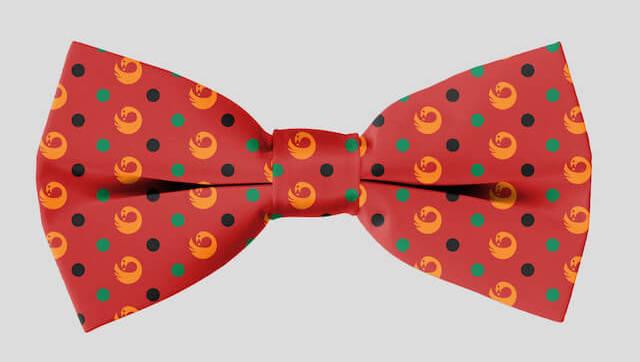 Editor's note: In collaboration with GoDaddy, Moziah designed this bow tie to celebrate Black entrepreneurs and represent what Black History Month means to him. It's available for purchase now exclusively on MosBowsMemphis.com. All proceeds from sales of this bow tie will be donated to GoDaddy Empower partner The Tapestry Project, an initiative that seeks to accelerate Black business development.
Read on to learn more about Moziah and how he hopes to make a different future.
This interview has been gently edited for length and clarity.
GoDaddy: Tell us about your business/idea.
Moziah Bridges: Mo's Bows is a male accessory company I started with my mom and granny when I was 9 years old in Memphis, Tennessee. As a little boy, I always enjoyed dressing nice so I asked my granny who is a retired seamstress to make bow ties for me and then to teach me how to make them for myself.
Since my granny had been sewing for over 50 years, she had a sewing room full of scrap fabric. I especially liked the vintage fabrics because they were very different from anything I'd seen before.
We made bow ties and I wore them everywhere.
The bow ties received so much attention when I wore them, everyone wanted to know where I got them. I would make them for my friends and family and then decided to sell them and that's when it became a business.
GoDaddy: What inspired you to start your business/idea?
MB: My grandfather and father were always sharp-dressed and very stylish men.
I've always enjoyed fashion and one day I wanted to spice up my outfit and asked my mom to take me shopping for bow ties. The bow ties I wanted from the store were very expensive — I was 9-years-old but did not want the child bow ties. I wanted the cool adult bow ties with colors and prints. The price of the bow ties I wanted was too much for my mom to afford so she suggested having granny make them instead.
GoDaddy: How does your business reflect who you are as an individual?
MB: My business reflects my creativity and my youth. I have a family business and family is very important to me because I come from a big family.
Community and art are big parts of my business and equally important to me as an individual.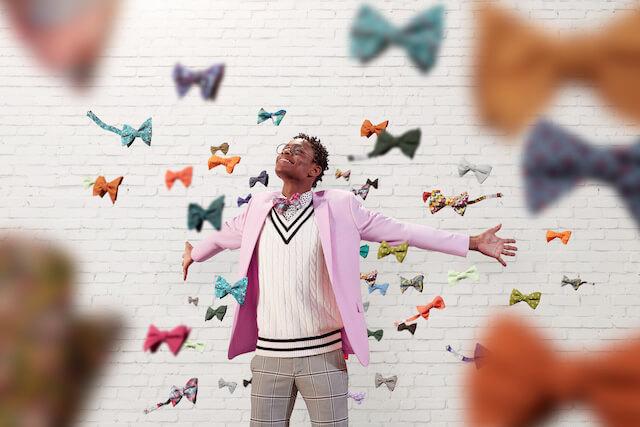 GoDaddy: What is it like working with your family?
MB: Working with my family is a very eye-opening experience. I get to learn from my family, like Granny teaching me how to sew and my mom showing me the business side of my brand.
I grew up hearing the phrase "It takes the wisdom of our elders and the energy of our youth to make an impact on the world."
That makes sense to me. But, even though I learn a lot from them, I'm always glad when sometimes I'm able to teach them a few things and they are willing to learn from me.
GoDaddy: How do you give back to your community and why is it important to you?
MB: I give back by donating my time to schools in my community. It feels good to share my story and experiences with kids that may not be able to leave the city.
If I can inspire them to dream bigger than what they see around them makes it all worth it to me.
GoDaddy: Where do you find design inspiration?
MB: I find inspiration from fashion blogs and social media content on fashion.
I've always been inspired by nature.
Riding my bike, walking my dog, and neighborhood outings all inspire patterns and colors for my designs. Nature is something that is always there so why not use it for my imagination.
GoDaddy: What are your hopes for the future of your business?
MB: I really hope Mo's Bows can become a household name.
I want my brand to be the Levi's of bow ties. I also hope to expand into a lifestyle brand to include additional items like belts, wallets, socks and other male accessories.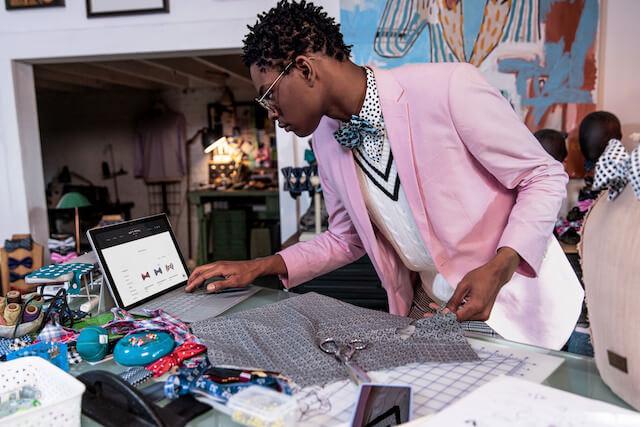 GoDaddy: How are you making a different future?
MB: I'm encouraging entrepreneurship to the next generation through my book and virtual speaking engagements where I share my story. I like to inspire kids to tap into their passion and start their own businesses at an early age.
My BOWS of Business is an easy way to encourage young people:
B- Believe in yourself
O- The opportunity to give back
W- Work hard on your passion and business
S- Get the support of family, friends or someone you trust
It's important to me to leave a legacy as a philanthropist and fashion designer.
Our thanks to Moziah Bridges for sharing his story. Check out Mo's Bows online and follow the company on Instagram.