A new year means new beginnings. And if you're a solopreneur on the rise, you're ready to meet the year head on. Instead of committing to a workout regime, altering diets, or loosely aiming to "be more productive," this is the year to make your business dreams happen. Passions, concepts, crazy ideas — anything is possible. And no one has better insight about the solopreneur journey than Michael O'Neal.

Founder and host of the award-winning business and entertainment podcast, The Solopreneur Hour with Michael O'Neal, he launched the show in August 2013. It has since had more than six million downloads and has been monetized to multiple six-figures.
If anyone can shed some insight on how to start a business, passion project or launch an idea, it's Michael. His guests share remarkable stories and practical advice and tips for his proudly #unemployable audience. Plus, he's incredibly passionate about what he does and his enthusiasm is contagious. You'll see what I mean once you start watching.
Video recap with Michael O'Neal
"There's no bigger or more important skillset you can have as a solopreneur than to learn to build relationships because that's where all the opportunities come." — Michael O'Neal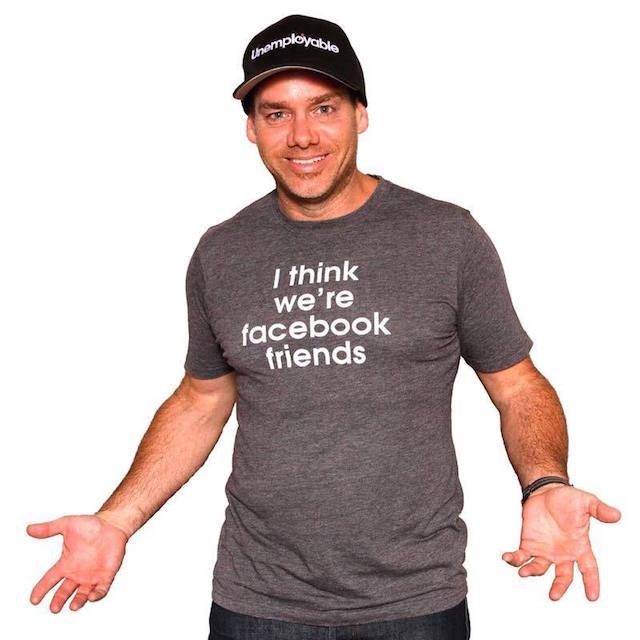 During our lively discussion, Michael shared:
The biggest challenges people face when starting a new project.
The break-up drill (Michael's helpful exercise to discover your perfect side hustle).
Why building relationships is a key success factor (and how to get better at it).
The importance of being you vs. copying others to get their results.
Ways to measure the success of your project and how to determine if it's a win.
Michael also shared some amazing examples of his #unemployable fans who dared to get started and have seen success!
In one year, PastryElite built its Instagram account to more than 106,000 followers! And in 2016, Men's Yoga started posting one image per day on its Instagram and has grown to more than 83,000 followers (watch the interview to find out how he did it).
These entrepreneurs really nailed it. They found their niche and capitalized on Michael's advice. Michael says it best himself:
"Stop thinking about launching. You have to launch the thing and go."
During our interview, Michael stressed the importance of relationship building and connecting with others both online and offline. He's so passionate about this topic and wants to help others succeed that he created a free course called Conferencetopia!

He teaches how to start and hold a conversation with anyone, how to connect with influencers, how to follow up with everyone you meet at a conference or event, and more. You can sign up for this free course today!
What did you like best about this interview with Michael O'Neal? I'd love to hear your thoughts, so please connect we me on Facebook, Instagram or Twitter. Clearly, there's a wealth of awesome information and helpful resources to get you started on whatever project you've got coming this year. Now all you have to do is get to work!