John Lee Dumas is the host of EOFire, an award-winning podcast where he interviews today's most successful entrepreneurs seven days a week. JLD, as he's known to his fans, has grown EOFire into a multi-million dollar a year business with 1.5 million monthly listeners. He's also the author of The Freedom Journal and The Mastery Journal, two of the most funded publishing campaigns of all time on Kickstarter.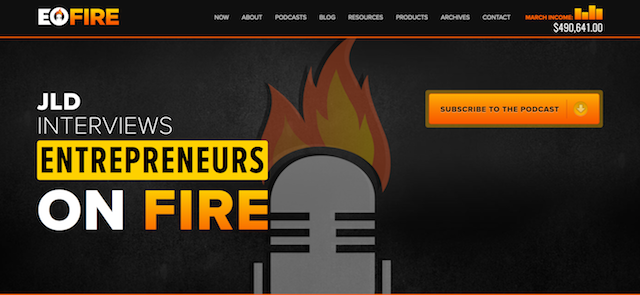 I've been listening to the EOFire podcast for years. John Lee Dumas invites the most interesting guests to be on the show and his interview style is lively, engaging and fun. From Tim Ferris and Brian Tracey to Tony Robbins and Barbara Corcoran, JLD's guests are thought leaders who do incredible things.
We can all learn from entrepreneurial stories that John Lee Dumas shares on his podcast.
I was thrilled when JLD agreed to chat with me. We touched on a variety of topics that are of interest to small businesses — including podcasting and productivity. Who better to talk about podcasting than a man who's interviewed more than 1,500 successful entrepreneurs?
"You can't steer your life until you're moving. Take action. Always be moving forward." ~ John Lee Dumas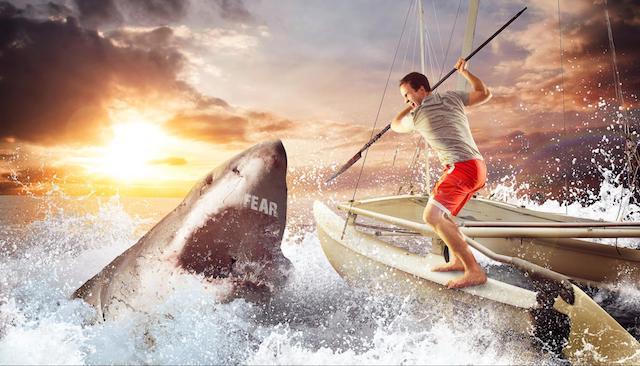 What's the No. 1 question that JLD's fans ask him? "What is the biggest commonality all your guests possess?" You'll have to watch the video interview to find out his answer, but I will share that it's what inspired him to create The Freedom Journal, a gorgeous journal that guides people to accomplishing their No. 1 goal in 100 days.
After the huge success of The Freedom Journal, John Lee Dumas started getting asked another question … and its answer led him to create The Mastery Journal. This book helps people master productivity, discipline and focus in 100 days. That's great stuff.
Video Q&A with John Lee Dumas
John Lee Dumas has created an amazing business and loves helping his truly engaged community reach their goals. During our conversation, JLD shared:
The key ingredient to creating a successful podcast, especially if you're just getting started.
How to quickly identify your niche in business.
The importance of providing value and always taking action.
The reasons he used Kickstarter to launch his journals, and why it's a great option to validate your business model or concept.
… and much more.
We even threw out a challenge. JLD shared an effective strategy he uses to be highly productive. It's called The Pomodoro Technique, a time management method that uses a timer to break down work into intervals — typically 25 minutes at a time, separated by short breaks. Give it a try and see how much more productive you can get!
In true value-add JLD fashion, he provides many amazing and free resources to his community, including his Podcast Course, Webinar Course, Funnel on Fire, and Free Goals Course. You can find them all on his website at https://www.eofire.com/.
Now go watch the video. I would love to hear if you tried The Pomodoro Technique and if it helped you become more focused and productive. Tweet me to let me know.