Everyday entrepreneurs continue to face extraordinary challenges including fallout from a global pandemic, return to another "new" normal, and the unrelenting digital transformation of the economy. As part of our ongoing response to the needs of small business owners, GoDaddy hosted a virtual event, GoDaddy Open 2021, with business leaders, marketing pros and influencers to enable attendees to learn, grow and connect.
Sell anything, anywhere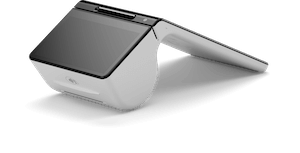 At the event, GoDaddy showcased its commerce capabilities, including the launch of its point-of-sale devices, all designed to help small businesses grow by selling anywhere their customers are, going beyond their online stores to in-store retail, in-person payments, and beyond with online marketplaces like Amazon, Etsy and more — all managed from one place with GoDaddy.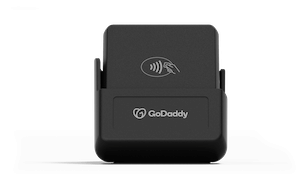 With our suite of services, including GoDaddy Payments and the reveal of the GoDaddy Smart Terminal and GoDaddy Card Reader with Docking Station, entrepreneurs can build their business from the ground up with a strong online presence and beyond, entering into physical marketplaces and retail locations.
With the lowest pricing among leading providers, small business owners and entrepreneurs can focus on their business and save money.
Customers are charged a transaction fee of 2.3% + 0 cents for in-person transactions, and online transactions are 2.3% + 30 cents, making GoDaddy Payments transparent and more affordable than others on the market.
With the consistent, simple rate of 2.3% across in-person and online sales channels, customers only have to remember one rate, making it easier to keep tabs on costs — something no other leading providers offer.
"At GoDaddy, we're keeping your bottom line in mind, and we will continue to look for ways to provide you the best value in the industry to help you invest and grow your business," GoDaddy CEO Aman Bhutani said in his keynote speech during GoDaddy Open 2021.
To bring our commerce options together, we've launched the Commerce Hub, a single dashboard that allows customers to manage sales and payments in one space.
Commerce Hub is designed to help GoDaddy customers easily manage and track every sale they make, whether that takes place online, offline or more commonly in today's landscape, a hybrid of the two, with buy online, pick up in store options.
The dashboard provides ariel-view metrics on how a business is performing, including graphs mapping sales and orders, and the ability to compare the performance of sales across all the marketplaces that the business sells on.
From this single dashboard, owners can access in-person sales, appointment bookings, online orders from Amazon to Google Shopping, Instagram, Facebook and more, saving time and keeping everything organized.
Breakout sessions and more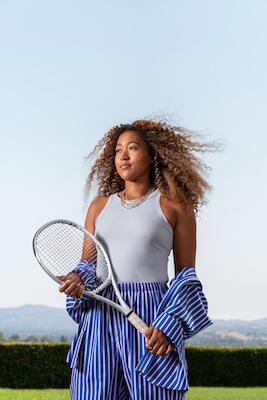 Along with the inspiring messages from four-time Grand Slam Champion and entrepreneur Naomi Osaka and Aman Bhutani during the opening keynote, attendees of GoDaddy Open 2021 were able to attend breakout sessions with experts in branding, marketing and selling, all from the comfort of their own home.
Entrepreneurs and small business owners mingled in networking sessions, attended one-on-one business coaching sessions, and more.
With tracks covering branding, marketing and selling, GoDaddy Open 2021 brought attendees together with experts to learn not only how to keep their businesses open, but also how to thrive. Whether you attended and want to review the sessions, or this is all new, you can check the session presentations below and learn how to keep your business open and thriving.
Branding
This track gave entrepreneurs the opportunity to build and expand their brands through valuable sessions. Click on each presentation below to watch the session.
Marketing
Once you have your branding in order, you need to market it. Get tips on growth, social media and email marketing with our experts. Find each video below for more information.
Selling
Branding? Check. Marketing? Check. Time to sell. Get tips from two GoDaddy employees on selling across channels and optimizing your website for sales, then get inspired with the customer panel.
* Lowest pricing compared to leading providers Square, Stripe, Shopify and PayPal for ecommerce, in-person, and keyed-in transactions.