When your mission is to empower a worldwide community of 20+ million customers and entrepreneurs, there's a lot at stake when you launch new initiatives. It's why we've assembled our CX Research & Strategy Team to apply a scientific approach to understanding customers' needs.
Part empath and part data scientist, these talented individuals support various groups across the company, ensuring we aren't just throwing stuff against the wall to see what sticks. Leading the squad is Mireya Arteaga, a veteran researcher with more than a decade of experience in her field.
Hear it from our CX Research & Strategy Lead
We caught up with Mireya to learn about what her role involves, who she assists and some of the work she's done that you might've noticed.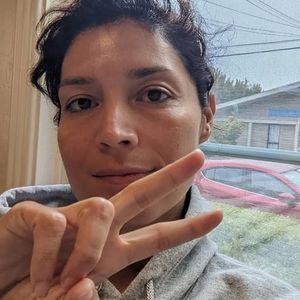 What are the main responsibilities of someone in your role?
In broad strokes, we are expected to be subject matter experts with the ability to translate between customer and our product teams. Being able to go back and forth between the two is a unique skillset and it takes a lot of listening skills.
Since both sides have different perspectives and languages, it really feels like being an interpreter! This is tough as I'm always curious, and thus tempted to deep dive into areas that pique my interest versus what is most useful for the team.
Staying focused on what is actionable is key. At the end of the day, researchers are judged on the ability to give actionable insights, so every question I have must be deliberate.
What are some of the tools and methodologies that your team relies upon?
We do both qualitative and quantitative work on our team. The bulk of my work is surveys and one-on-one interviews. We do use a lot of different methodologies, such as card sorts, moderated and unmoderated usability testing, focus groups, customer advisory boards, etc. Anyone at GoDaddy can submit a research request via our ticket submission form, and a researcher will design a study for them.
How does someone at the company get help from your team?
Great question! We have tons of resources to help everyone. For someone to read about our entire intake process and get tips on how to do their own research, we have a research guidebook. Anyone at GoDaddy can submit a request for research via our ticket submission form. We also have a few slack channels for general questions on research, especially questions on past work.
Additionally, we have daily office hours at where anyone can stop by and talk to a researcher for one hour each day. We also have a research repository of all our past work.
What are some of the most impactful things you've contributed to?
I created our research cheatsheet. It seems to have really gotten legs here at GoDaddy and has grown so much over the past year. I have also had some good success with our recent GoDaddy Pro research where we attempted to update existing knowledge.
That work has helped influence our Product team's portfolio planning in 2023 and was part of a mini course led by the Data and Analytics team. My "What Clients Want" work has helped spur a blog post and a GoDaddy Pro Academy lesson.
Most exciting to me, though, is creating the Bring Your Own Book club, which meets the last Friday of each month and is just a labor of love for me! We're a lot of fun.
What are some of the most common pitfalls when it comes to customer research?
The temptation to prove a hypothesis by the requesting team versus setting up a study that is as objective as possible.
What kind of schooling and experience is required for a role like yours?
The direct path is a UX degree! However, there are researchers with lots of different backgrounds. The degree is almost irrelevant. Useful experience is any work in data analytics, marketing, project management, and soft skills like being trustworthy and approachable with others.
For my role in particular, it requires experience working with complex research studies with multiple facets, often combining qual and quant, negotiating with vendors, experience wrangling stakeholders and most importantly, the skill to manage differing opinions to create something that is your own but useful to many.
Have you ever researched whether your drumming practice bugs the neighbors?
I love this question! I don't bother anyone since I live in a business district and my "neighbors" are businesses with concrete walls. I also have a modified drum kit that's quieter than a normal one (which can be 90 decibels!
Like a chainsaw), it has mesh fabric for the heads (where you strike the drums) and the cymbals are full of holes. So, I can play as loud as I want and not need hearing protection and can play music at all hours! I love having drums at home, I can play whenever I need a break from thinking about research!