Are you looking for a way to make more money from the products you already sell? Or are you looking for intriguing options for positioning new products? If you haven't figured it out from the title of this article, the big not-so-secret secret to more sales might be a bundle package.
When you create a bundle package, you're essentially repurposing existing (and sometimes new) products in a way that makes sense on a larger scale. Your customer gets a better deal when buying in bulk instead of individual items, and you sell more products. Everybody wins.
Consumers want things easy, and they're more attracted to gift sets and collections for a number of reasons:
It takes the guesswork out of their shopping.
It gives the perception they're getting more for their money.
They are able to experience and enjoy multiple items for a similar purpose (i.e., selling a bubble bath kit instead of just bath oils).
But how do you create a bundle package for the items in your store for bigger profits?
Your bundle package strategy
Creating a bundle package is simple. Think about the products you'd like to include, and then take note of these key tips.
Don't include random items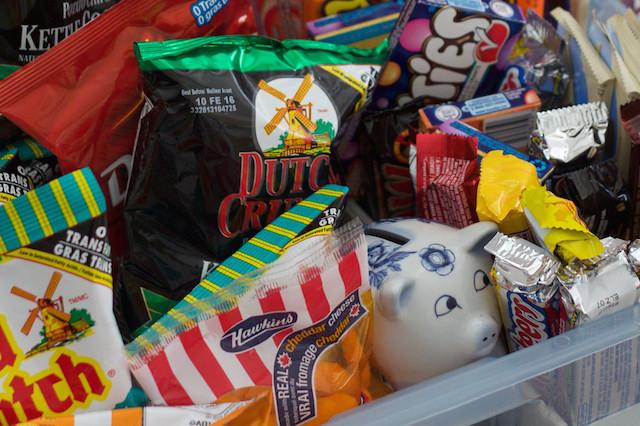 The best bundling strategy is simply to package items that go together. Seems fairly straightforward, but you'd be surprised. More often than not, I see online stores slip in items no one really wants.
Adding random items that don't speak to the overall concept of the bundle package can actually hurt you — consumers might see it as a blatant "throwaway" product that you only tossed in for the sake of profit.
For example, you create a book package featuring a collection of books on how to save money, but you also tossed in a book about sports. It's completely out of left field and leaves the buyer wondering, "Why in the hell did they throw that in?" If your customer asks that while purchasing, the odds of them not buying go up dramatically. Instead, just stick with the items that work well together.
Don't include identical items
Now, this isn't to say that each item in your bundle package has to be identical. They don't all have to be on the exact same subject, so long as you're considering the overall picture.
Let's say you're selling online courses, and you've decided to bundle five of them together. Each one details a different element of streamlining and automating your business. While each individual course is different, they all point to the bigger picture — streamlining your business. It makes sense to create a bundle package like this.
It's OK to have a mix of digital and physical products
Bundle packages aren't limited to digital or physical goods. Mix them up! Are you in the business of selling bakeware? Bundle your kitchen utensils with an online recipe book, paired with a good set of spices. Is nutrition and fitness your thing? Your bundle package could include physical products — like protein powder, water bottles and resistance bands — and digital videos on common exercises and workout routines.
Timing matters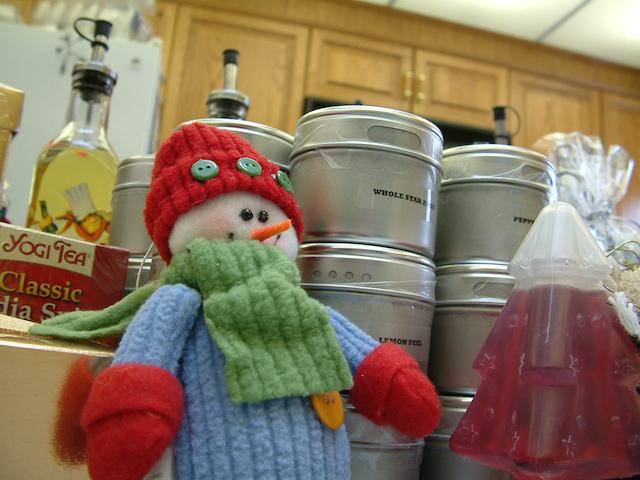 Time and time again, consumers have proven that the best time for businesses to create bundles is around the holidays. This is when shoppers are looking to save as much money as possible, while delivering the best gifts they can to friends, family and even themselves.
Test different bundle sets to get an idea of what your customers are looking for.
Create bundle packages at different price points with the smallest ones including a few products and the largest bundles marketed as the best value. The more they buy, the more they'll save. And the bigger the bundle will be.
Look for potential series of products
If you don't have a bundle package yet, make one now! And, if you don't have enough products to create one, keep the bundle in mind as your end result — you never know when inspiration will hit. That single digital product in your online store could spark an idea for a series of products. Or that set of physical products could prompt you to add some complementary goods to your inventory.
Look for inspiration
Look at your favorite online stores and see how they bundle. Amazon is a great place to start. They're known for packaging that cell phone you wanted with an extra charger, headphones and a slightly discounted price. Brilliant! The possibilities for bundling truly are endless.
Just remember: The items in your bundle need to be complementary. They key is to create a package filled with products your customers are already considering buying individually.
Get bundlin'
Bundle packages are a great. They encourage your customers to buy items all at once in order to maximize savings and convenience. Take a look at your own line of products and put your brain to work. What can you come up with? And if you're just getting started and in need of an online store, check out GoDaddy's Online Store. You'll be up and running in no time!
Now, I'd LOVE to hear from you! Leave a comment below and let us know if this article gave you some great ideas for your own bundle creations. I can't wait to see what you create. Happy sales!