No matter how much fun you have working on your eCommerce business, at the end of the day, it's a numbers game. Are you on track to make more than you spent? Can a small change lead to big results? Keeping proper bookkeeping reports will help your venture stay on track.
Fortunately, GoDaddy Online Bookkeeping makes it easy to lay your eyes on the numbers you need to make smarter eCommerce business decisions.
Related: How to file taxes as a new online seller
3 key GoDaddy Online Bookkeeping reports
Here are three bookkeeping reports we suggesting looking at today:
Top customers.
Top vendors.
Sales by state.
All three of these bookkeeping reports can be found under the "Reports" tab on your GoDaddy Online Bookkeeping dashboard.

1. Top customers
The "Top Customers" bookkeeping report shows which customers have spent the most money with your store.
Once you know who's spending the most money with you, or who's coming back for more, you can consider offering them a customer loyalty reward such as a discount or promotion to cement their devotion to shopping with you.
Also, once you know who your best customers are, you can take a look back at what they ordered. What were their patterns? What sold the best?
Feature these items on your store and watch your sales soar.
Also, which promotions could you put together with this info? If you already know what your favorite customers want, then you have a leg up on the competition.
Related: How to use discounts and coupons to increase eCommerce revenue
2. Top vendors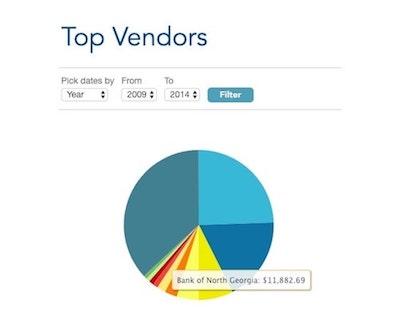 Sure it's fun to watch the money roll in, but any business also has its share of expenses. Check out your "Top Vendors" report on your GoDaddy Online Bookkeeping "Reports" tab to find out exactly where your money goes.
You can do more than frown at this report and wish your expenses were cheaper.
If you find you're spending quite a bit of money with one specific vendor, ask about a volume discount or whether you can pay a smaller sum annually rather than monthly.
Are UPS, FedEx and other shipping carriers eating into your bottom line? You might be able to negotiate with your carrier for cheaper rates or mitigate pricing by experimenting with shipping options for your customers.
Knowledge is power when it comes to where your money goes and how you can save dollars and cents.
Related: 8 ways to save on shipping rates for online orders
3. Sales by state
The "Sales by State" bookkeeping report allows you to see at-a-glance where your customers are located.
Are most of your customers in California? Geo-target online ads to shoppers in the state, or time flash sales and email marketing campaigns to hit when buyers in that time zone are shopping.
As an online seller, keeping shipping costs down is always a major concern — especially these days when the prevalence of marketplaces like Amazon has caused shoppers to expect fast and free shipping.
A little knowledge can lead to profitable changes.
For example, if you realize, like the seller below, that most of your customers are on the West Coast, you might want to consider fulfilling orders from Nevada rather than your current fulfillment center in Tennessee. Small changes like this can lead to a big boost to your bottom line.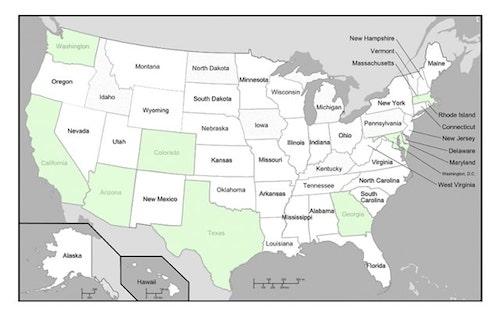 Insights that boost your bottom line
Have you ever found a huge revelation in a business financial report? Bookkeeping reports can help you develop the insights that help you boost your bottom line and also find ways to keep your costs low.
Want an easy way to uncover the insights that help you boost your bottom line and find ways to save on costs? Check out GoDaddy's Online Bookkeeping to easily track sales and expenses, all from one place.