Content has always been king, but is design becoming the king of content marketing? Good design is expected. Great design is memorable and sets you apart from your competition. Get ready to think about the importance of design in content marketing in a fresh, new way -- as an essential investment in your business.
Yes, investment. A recent Mashable article clearly outlined the return on design investment:
Findings from the Design Council report that 'shares in companies where design plays a critical role consistently outperform key stock market indicators by 200 percent,' and that 'for every $130 spent on design, design-alert businesses realized a $298 return."
Wow. Now that you have the numbers, you're sold, right? Great! Let's dive into why design is so important in content marketing and how you can harness its power for your own business.
It's the face of your brand online.
An integral part of branding is your company's visual identity within the market. Design establishes, expands, and reiterates your brand's identity, and can quickly establish your brand's tone and credibility. Consider AirBnB, a startup-turned-billion-dollar-company founded by a designer who understood that remarkable design could create an overall positive user experience with the brand.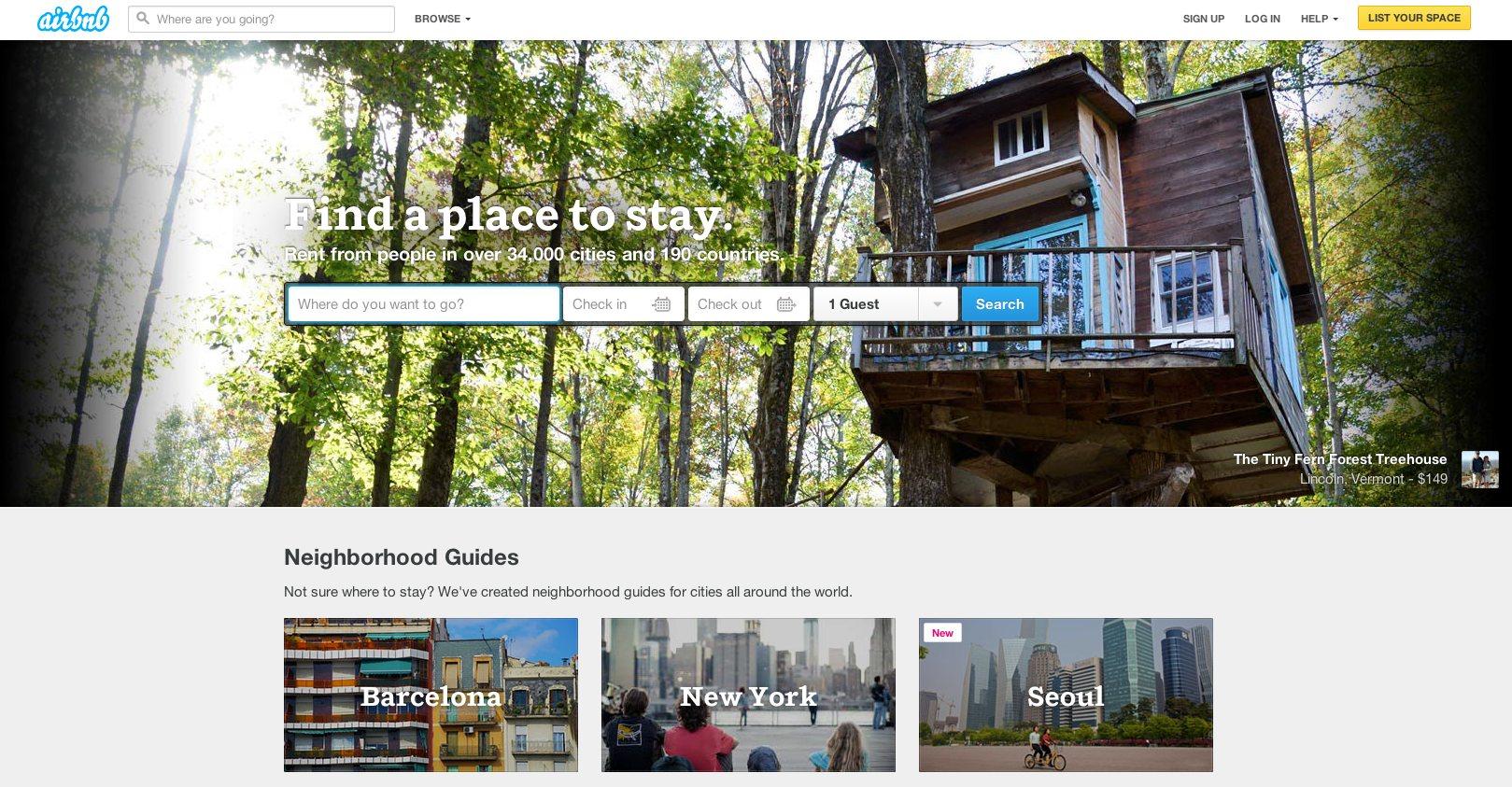 Visual design elements are more sharable.
Great design relates a company's visual identity in a way that makes consumers excited to share (and like and retweet and pin) content. The proof? Social media marketing guru Jeff Bullas cites stats from a Simply Measured study of the top 10 brand pages on Facebook® -- check it out:
Photos are 200 percent more likely to be shared and liked than text alone
Videos are shared 1,200 percent more than text and links combined
Read that again. 1,200 percent! Imagine the possibilities when you take the impact of enormously popular online videos and use superior design to make those videos more visible and attractive to consumers.
What do you share when you're on your personal social media accounts? Consumers share the same. Use design to create the powerful visuals that are key to viral content.
Superior design spurs consumers to action.
When your business website excites and inspires viewers, they are more likely to engage with your brand. Really. Toyota's Prius Projects won a Favourite Website Award for the company's innovative use of design to consistently engage users, encourage participation at events across the country, enable users to provide fresh content, and facilitate ongoing conversations about the brand.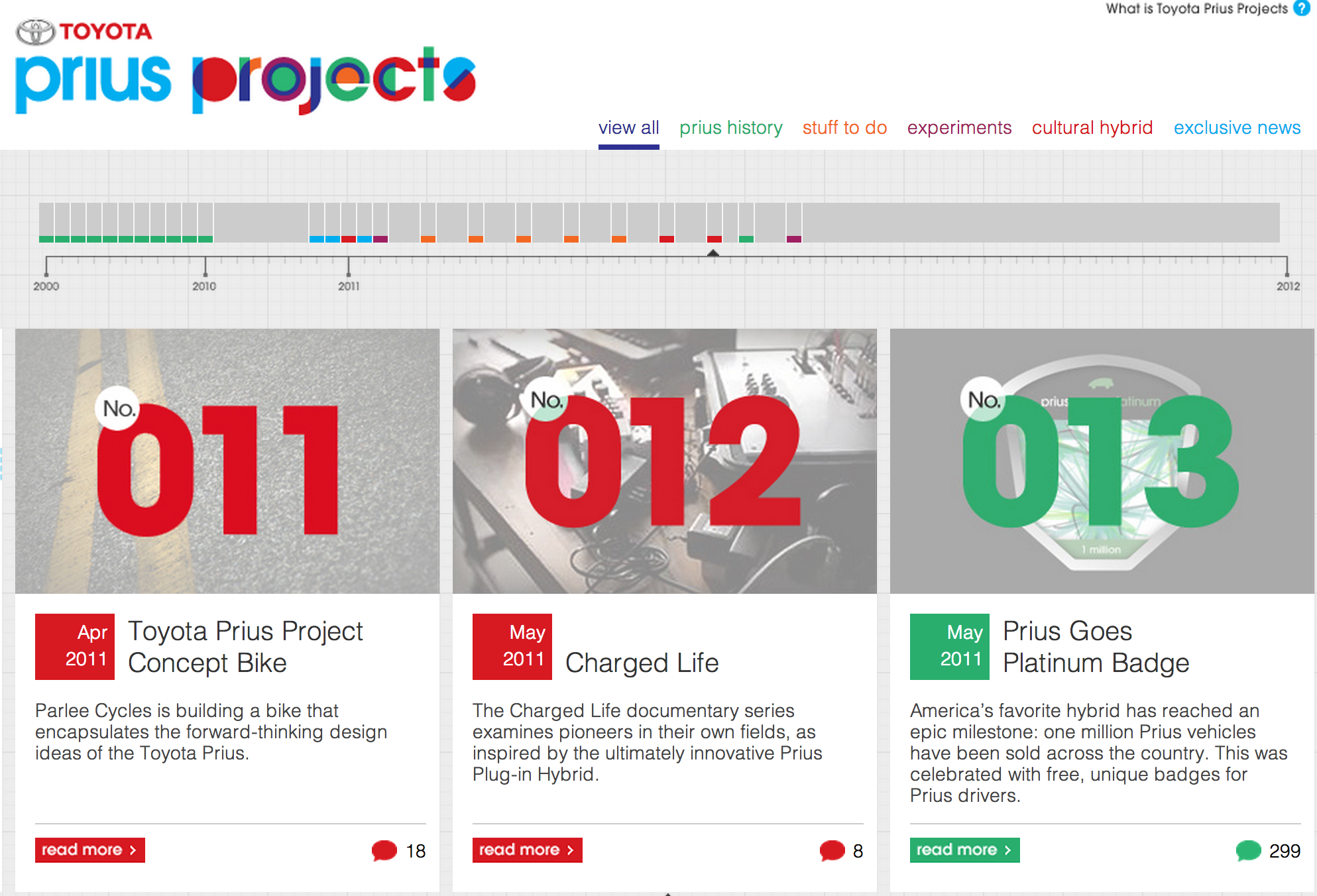 There's more. Digital Telepathy founder Chuck Longanecker points out that amazing design -- like Flipboard's app design -- actually makes people rethink the way they consume content. Flipboard has used design to literally change consumer's consumption habits.
You don't have to be a powerhouse, design-savvy brand like Apple®, Toyota®, or LinkedIn® to harness the power of design to expand the success of your own content marketing efforts. People have become hardwired to digest information visually, and visual digestion occurs milliseconds (yes, literally) after landing on a website.
Good design is your ally in those milliseconds and your opportunity to grab viewers' attention. Great design allows you to set yourself apart from the competition. Use design to create memorable experiences with your brand for consumers.