As a business owner, you realise the value of inbound phone calls. You've got a shiny website with a catchy domain, and now you just need to wait for the leads to roll in ... right? Well, here's the issue: Most websites don't convert phone leads.
I've worked with many small and large companies to help them convert more website visitors into phone leads. I'll tell you the main tricks here so you can better convert your website visitors into "human" call inquiries.
The value of phone leads
Phone leads drive revenue, with some 1 trillion dollars per year of spending influenced by phone calls in the U.S. alone.
Other studies show phone leads have 30- to 50-percent conversion rates, compared to only one to two percent for clicks. According to Google, 61 percent of consumers call a business when in the purchase phase of the buying cycle. Meanwhile, 90 percent of consumers go to an organisation's website before communicating with them.
It's hard to think of a business that doesn't have a website as its main sales and marketing tool.
It's critical to ensure that there is no gap between your digital acquisition and your ability to convert website visits into phone leads.
Why should customers call?
While your website should set the hook for providing high-level information about your services and answer common questions, you must remember that your website is fundamentally static. Websites lack empathy, persuasion, and the ability to communicate human issues.
Text-based communication does not provide the same richness of communication as voice. Voice calls still are in fact still the most prevalent form of inbound customer interaction, comprising of 65 percent of all inbound interactions.
You need to present clear, compelling reasons for customers to call you.
This call-to-action (CTA) needs to be clear to resonate with visitors and convert them into phone leads. Proven methods for suggesting phone calls to website visitors include gaining free, quick advice from expert advisors.
If you or your colleagues are experts in your field, promote this to your website visitors! "Humanizing" is somewhat of a buzzword, but it is a crucial part of any strategy for generating more calls. The good news is that it's easily achievable.
Quick wins include listing out your team members on a team page, and putting up some photos of their friendly, smiley faces! We advise that you don't use stock photos — this can quickly lose the sense of authenticity that you are trying to establish.
Where possible, you should also include testimonials and trust signals. This travel company combines human imagery with industry awards to create a professional but welcoming impression:

How should they call?
A large, growing proportion of your website visits will be from mobile devices. Make it easy for these visitors to become phone leads. It is a simple HTML exercise to correctly format phone numbers on your website, so that they start a call upon being clicked. It's much easier than having to copy and paste a number from a browser into the dialer!
A new technology development within browsers called WebRTC allows prospective customers to call you from within your website. This new web-calling feature is a free call for your clients at a click of a button, making things that much easier for them to get in contact — and become phone leads.
Instead of listing your mobile number or a local toll number, instead think about investing in a dedicated second phone number for your business.
Reassure prospective leads and make it easy for them to call you with a toll-free phone number that also delivers a strong brand image for your website.
Assuming you're not open 24/7, be sure to make your opening hours clear. There's nothing more frustrating than making a call that rings through to an answering machine! You should offer alternative contact options outside of office hours — a call-back lead collection form is effective and simple to implement.
The CTA itself needs to be bold and positioned centrally. A striking colour helps, too.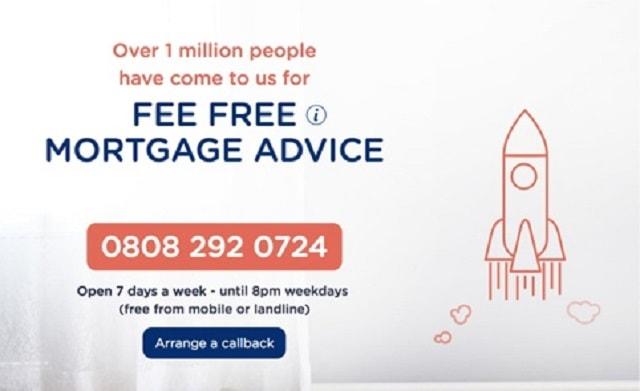 What is the reason the consumer should call you now? Creating urgency is not easy, but without it your user might end up on a competitor's website.
Review and iterate
Simple call-tracking systems let you know where your calls are coming from, so you can gradually refine your digital marketing to maximise inbound calls.
My main tip is something that sounds obvious, but shockingly few companies do it.
Google your company, go through to your website, and follow the prompts to contact/checkout. Is it easy to find your contact details? Do you have to wait in an IVR or call queue? Does the person answer the phone in a professional manner? Is there a CTA on every page? Are all the CTAs consistent?
This is a powerful and useful exercise to perform, no matter what industry you are in. If your business depends on phone leads, it could lead to a completely new way of generating them.