As technology gets smaller, our attention spans shorter, and our WiFi faster, web-based content will continue to explode. Web series like The Guild and Doctor Horrible's Singalong Blog have shown us that what was once a niche market has become a viable source for entertainment and media. Maybe that has you thinking about whether to start a web series of your own.
A web series is a great way to get an artist's work to a massive amount of people for (relatively) low cost.
The task seems daunting, at least it was for me when I produced my first series back in 2015, but if you have the fundamentals in place, you will come out the other side with a marketable product and a ready fan base.
Start a web series in 7 steps
Here are seven key steps to start a web series.
Write your episodes.

Factor in pre-production and budget.

Find your cast and crew.

Plan, plan, plan.

Schedule your shoot.

Be prepared to edit.

Account for distribution.
Ready for action? Then keep reading for more in-depth advice.
1. Write your episodes
Writing your episodes is the first step in pre-production — something a well-made web series requires a lot of. Remember, if someone is watching your series, they are probably watching it on their phone or their tablet. The average view time for a web series is between seven and 10 minutes before your audience's attention shifts.
The rule of thumb is one page of a script equals one minute of screen time.
In order to ensure your script is the proper length and format, use a screenwriting program. Writer Duet and Celtx offer basic free programs. Both come with a user guide, so if you're new to screenwriting, you won't be left floundering.
2. Factor in pre-production and budget
Pre-production is a heavy-paperwork, heavy-planning phase. Your budget will make or break you series.
There are several ways to fund your web series, including finding investors, crowdsourcing, or paying for it out of pocket. All three of these options have advantages and drawbacks.
Having investors means you not only have a built-in audience at the ready (ideally), but you will most likely get your money up front, allowing you to pay your team without having to pay out of pocket. However, an investor, known in the industry as an executive producer, might come to you with ideas of their own for the series.
Since they are the "money," ask yourself where you are willing to compromise.
Crowdsourcing has become wildly popular in recent years. If you can run a successful campaign, you end up with money ready for your series without worrying about a slew of voices in your ear about the story.
Crowdsourcing provides a built-in audience as well, since it's exciting to see what you donated your money to come to fruition.
However, the market is becoming saturated with campaigns, which splits the focus of your potential donors. Unfortunately, many people have been taken advantage of through GoFundMe and Indiegogo, and they've become skeptical about donating anything without further reason.
Your third funding option is to pay out of pocket for the project. This option provides the most creative control, and, depending on your income, could guarantee your project is completed. Be prepared to put a lot of your money into the project, and potentially not make that money back.
3. Find your cast and crew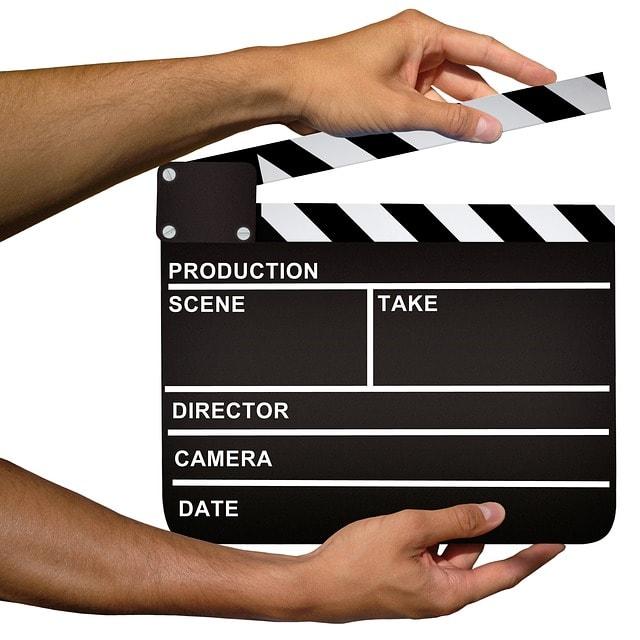 Once you have figured out where your money is coming from and you have a budget in place, it's time to find your cast and crew. The best way to find cast members is to hold auditions. If your city has local postings, use those, or you can post on Craigslist.
When holding auditions, be prepared to meet an array of interesting people. Hold them in a semi-private place that is not a home. If you can't find a performance space, many rec centers allow you to rent a room for a day. Print out scenes from your series you would like candidates to read. Once you have found cast members you like, contact them right away to find out their availability.
Your crew is the backbone of your series — without them, your series probably will not be finished.
With a web series, you can have a smaller crew. You key players are:
Director
Producer
Cinematographer (camera)
Production designer (art department)
Sound designer (audio and music)
Editor
Finding a crew is similar to finding a cast. If you have people you know could do these jobs, ask them to be part of your production. Post any other open positions online. Meet with candidates, and ask to see their previous work. Most of these key members will have what is called a "reel," which will show their past work and their capabilities.
4. Plan, plan, plan
Now that you have your team built, start to plan. Look at your favorite TV series, movies, or preferably web series. Don't just look at the characters, look at the world they inhabit. Every detail on that screen was planned out. What does your series look like? Is the lighting dark and drab? Is there something hanging on every inch of your main character's walls?
Half of your storytelling can — and will be — done through visual storytelling.
Is your character anxious? Litter his desk with chewed-up pencils. Is she a type A personality? Show her perfectly placed office. Is he depressed? Give him lighting to suit his mood.
Collaborate with your cinematographer (camera department) and your production designer (art department) to build visuals. The sooner they have an idea of what you would like to have the series look like, the sooner they can make your vision become a reality.
Ensure you don't have any licensed artwork visible in your series, as this is a great way to get sued. Anything with a copyright or trademark symbol either needs to be blurred out or you need to contact the owner of the rights to give you written permission to use the item.
Plan with enough notice for your teams to have the time to build the project into their schedules.
It would be foolish to assume they are only working on your project. Keep an open line of communication throughout the process — without overdoing it. Email is your best option, as a late-night email isn't going to interrupt someone's day-to-day life. Limit calls to daylight hours unless it is an emergency, and avoid texting, as those messages can be lost. If you are tech-savvy, using apps like Slack will allow all of your communications to be in one place. Talk to your team to find what works best for everyone.
5. Schedule your shoot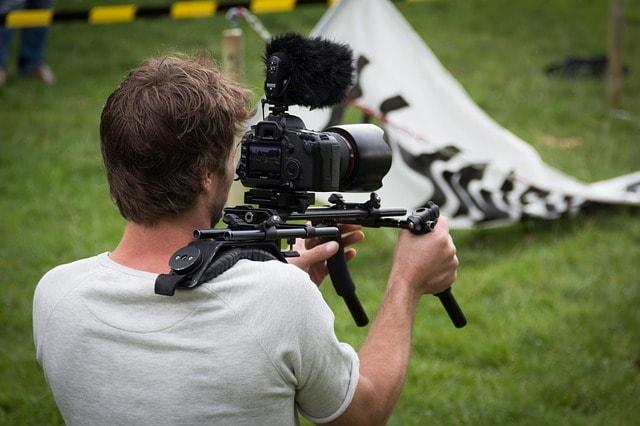 When scheduling your shoot, it's important keep your cast and crew happy. Industry standards are 12-hour days, with a lunch at the midway point six hours in. If you work for more than 12 hours, you must inform the crew and feed them again. Do not scrimp on safety to save a buck, and always have water and bathrooms nearby.
The process of filming your series could take a few days or a few weeks. With heavy pre-production, the physical process of filming will be manageable. Plan ahead, especially if you are in a city that has extreme weather.
Keep your days manageable, talk to your team, and ensure everyone is on the same page about what footage you need to have each day.
Assuming you are filming on digital — which is ideal for a web series — back up your footage and audio every single day. A good habit to get into is backing up your footage on at least two hard drives. If it's only on one, that footage runs the risk of being lost.
6. Be prepared to edit
Once you've wrapped, it's on to post-production. Like with the visuals of the film, the way you edit will say a lot about the series. Remember that favorite-show reference from above? Go check it out again and pay close attention to scene changes. Do they jump back and forth between two characters speaking? Do they keep on on particular moment? Consider why this choice was made, and communicate to your editor how you would like your series to be seen.
A few programs you can use are iMovie, Adobe Premiere, Final Cut Pro X and Avid. Unfortunately, most of these programs cost money, but they are well worth the investment.
7. Account for distribution
Distribution is huge. If you intend on submitting your web series to festivals, look at their rules before putting your series online. Some have strict guidelines on prior release. Once you're ready to put it online, consider where. Will you use YouTube, Vimeo, Facebook, or your own site? Do you plan to monetize or not? Will you rely on word of mouth or promotion?
If you intend on monetizing, triple check you project to ensure it contains no licensed material. It would be a shame to get sued just when you make money on your project.
That's a wrap!
While it might feel daunting, it's truly a blast to start a web series. With these tips and tricks, you have a fighting chance of building your presence on the web. You might even be the next Felicia Day, creator of The Guild.