After years of watching YouTube tutorials, poring over books and spending way too much money on supplies and tools, you are ready to turn your DIY craft hobby into a business. (And perhaps finally justify to your family all the time and money you have spent perfecting your craft.)
With creative energy pulsing through your veins, you are itching to open an Etsy shop.
But let's take a step back. Before you dive into the fantastic world of owning your own DIY craft business, you have a few very important things to do before you start selling. These steps will help set you up for success and help you build what will hopefully become a booming business.
1. Name your DIY craft business.
Grab a piece of paper and writing utensil and let the creative juices flow. Write down every single business name idea that pops into your head — regardless of how mundane or absurd it sounds. Your business name might not come to you right away, so keep a notebook handy because you never know when the mood will strike.
Feeling stuck? Here are some suggestions to help the brainstorming frenzy:
Use your own name in your business' name. (e.g., Sally Jane Pottery, Sally Jane Art). It can be your first and last name, first and middle name, a nickname your best friend in third grade called you, whatever.
Instead of your own name, use the name of a beloved pet, your child or anyone who is important to you.
Write down words that describe your work. Think of colors, feelings you want your work to evoke, or materials you use to make your work.
Use Thesaurus.com to search for additional words that really strike you.
Can't think of just the right word that describes your business? Make it up! My jewelry business, Linkouture, came from combining "links" and the French word "couture."
Create a mood board with words and images from magazines, or create one on Pinterest. Do you notice any themes?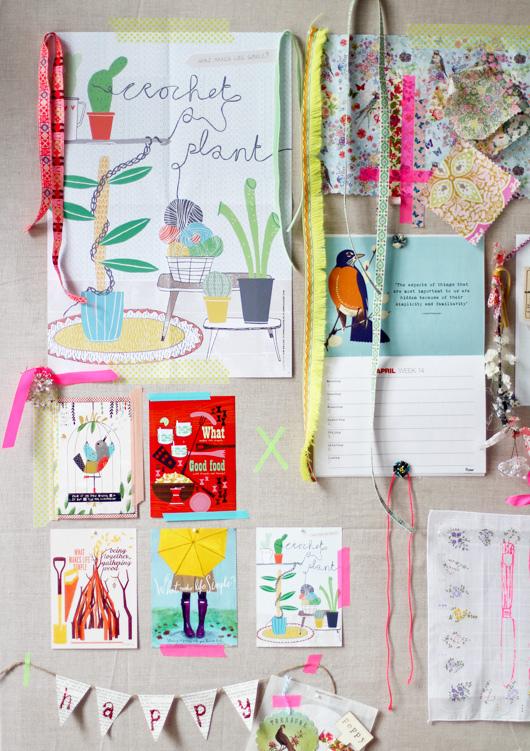 When it comes to naming your DIY craft business, take these few words of advice. First, don't be too specific with the name of your business that you are pigeonholed into a certain style or craft. For example, if you name your business Sally Jane Porcelain and then realize a year down the line that your passion for chunky knitted scarves has grown, potential customers may be confused.
Second, make sure that your business name doesn't already exist. Do a search on Google, typing your business idea name into the search bar using .com, .net, .co, etc., after it. How about if you search on Twitter or Facebook — is anyone else already using that name? Finally, search the United States Patent and Trademark Office database to make sure no one else has registered that name.
2. Buy your domain.
Now that you have your name figured out, the next step is to buy your domain name before anyone can snatch it up. Even if you intend to sell on another platform such as Etsy, do not skip this step. Go to GoDaddy and put your DIY craft business domain name into the bar on the home screen and follow the instructions. You have the option to choose one extension (such as .com) or several.
Go ahead, give it a try:
3. It's time to get social.
Next, create social media accounts using your new business name as your handle. Set up accounts on all of the major social media networks where your target customers spend their time — such as Twitter, Facebook, Pinterest, Instagram, Snapchat, YouTube and Tumblr. Again, even if you don't have any intention of ever using any of these social media sites, it's better to have them reserved for your business than to realize later that someone has already registered an account under your business name.
4. Create a business plan.
I know what you're thinking — you're a creative type; you don't need a business plan. Trust me, it will help you immensely, and it doesn't have to be nearly as difficult as it sounds. It can be as basic as a one-page document that includes what you make, a mission statement (your why for running your business), who your customers are (the more specific, the better), where you will sell (online, craft shows, stores/galleries) and your financial goals.
5. Decide on an eCommerce platform.
Assuming you decided in the previous step that you will sell online, it's time to figure out how and where. Will you do it on a platform specific to selling crafts such as Etsy or Artfire? Would you prefer a virtual storefront with more customization options such as GoDaddy Online Store or Shopify? Or do you want more creative freedom to build your own site using a platform such as WordPress?
Once you've completed this research and planning phase, you're ready to move on to setting up shop. Good luck!