Client Report addon is beloved by many. It creates a PDF summary of your work, and ships it to your clients. They might not care about the content of the report, but it gives them the feeling that their WordPress site is in the right hands. That's why we've launched a set of new Client Report features to thoroughly customize your report.
Fully branded report
If you're running the Flaming Dragon web agency, it's natural you'd want reptiles and red color all over the report. Now the list of things you can customize:
Upload an image of your choice for the cover page
Intro and outro messages can now hold up to 3 different logos, and support markdown
Color theme can be changed to match your company brand
Fonts can be condensed to cramp up to 30% more info into the same space
Portrait mode! It turned out that normal humans prefer it over landscape, for reasons beyond our designer's comprehension
More control over the report content
Different clients have different needs. Some like to read reports over a cup of coffee. Other only care whether the traffic is up or not. With the new options you can can give them exactly what they want:
Sections can be reordered, so that important things like WooCommerce sales or site speed would be before the backup report
The number of items per section is now customizable - in cases when you have 3 pages of security checks telling them everything is fine, you can cut them down to just 5 checks, or none at all.
Results can now be compared with the previous period. Very useful if you're constantly improving your website, and want to show it in the report.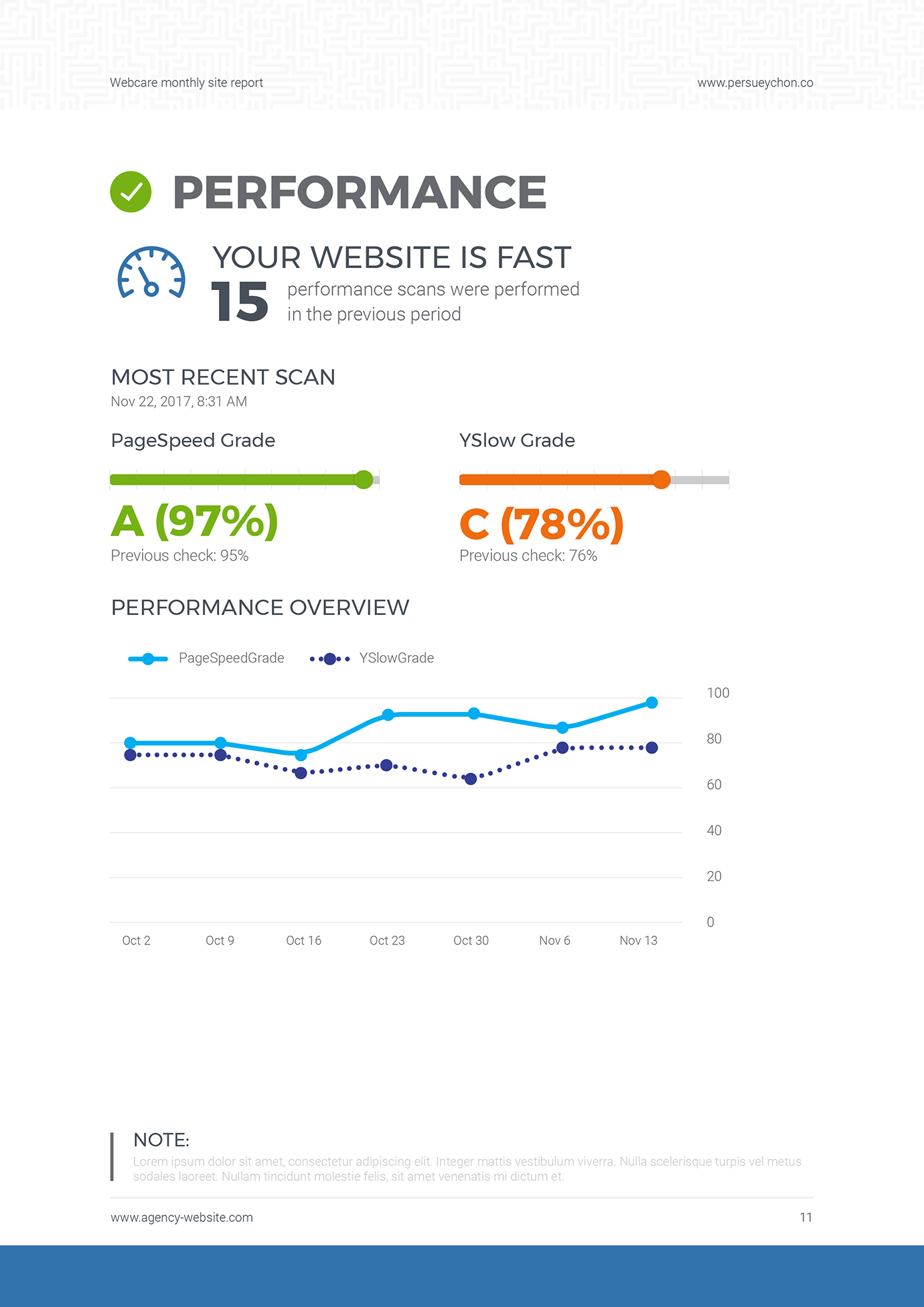 What's next?
The new Client Report features are currently in beta, so we could detect and fix any edge cases. Once we are confident that everything is working perfectly, we will phase out the old Client Report design. In the meantime we will keep working on other Client Report features, like the compact mode, which will give a short summary of how each website is doing.
How can I try the new Client Report?
It's simple!
Sign up for the Pro program (it's free!)
Add your 1st site, if you don't have one already on your Pro Sites dashboard
Pick a site, and go to the Client Report page
Play around with the new features and let us know what you think
What's the difference between free and premium Client Report
Free Client Report includes:
Basic customization
Reports from all activated Pro Sites addons
WooCommerce reports
PDF download
Templates
Watermark
Sending from our email address
Localization in multiple languages
Premium Client Report includes everything in the free version, plus
No watermark
Sending from your email address
Scheduling
Bulk report generator
Just $1/month/site price tag (or grab a $25/month bundle and turn on the Client Report on up to 100 sites)