Vintage clothes, furniture, toys and all sorts of other goods from times past are trending and oh-so-fashionable right now. Last time we talked about how to get started sourcing and selling vintage items on platforms like Etsy and your own dedicated online store. Now that you're up and running, we're going to focus on the business side of your vintage sales enterprise.
Take amazing photos and write awesome copy
If you haven't already, invest time — and possibly some money — in ensuring that you can showcase your vintage items to their full potential. If you need to take a class to improve your photography skills or hire an editor to work with your copy, do it. The alternative is hiring someone else to take your photos or write the product descriptions and other copy that will help your items catch the fancy of site visitors.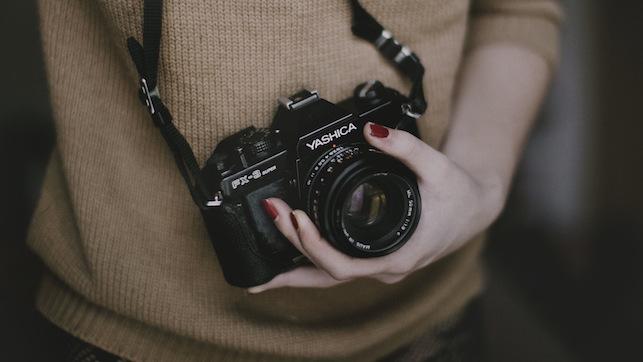 Keep in mind: a good photograph might significantly increase the amount of money you can earn in a single sale, but it's not always enough to pay for having a pro help you. Think about brushing up on your own skills, even if you're only working with a smartphone.
Provide fantastic customer service
Making sure that your customers get exactly what they're expecting is harder when you're selling vintage than when you have a whole stack of identical items in the back room. It's necessary to up your customer service game.
At every step of the process of purchasing and receiving your vintage items, your buyers need to feel like they're being taken care of.
A more hands-on customer service approach can reduce the number of returns or complaints from buyers who feel like they got something that was OK, but not actually what they wanted. Even more important, stellar service can improve your customers' overall satisfaction and willingness to recommend you to others.
Reach out to your fellow sellers
You don't just need relationships with the people who buy what you're selling. You also need to network among other sellers. It might be a secondary network — of course, I'd rather spend time with a prospective buyer than another seller — but done correctly, connections with your fellow sellers can pay off.
You can do joint sales, trade items that will sell better with another vendor, get tips on handling difficult situations and so much more. Even being able to shop together with someone looking for different items within the broad category that is vintage can mean that you can buy the bigger items that require some help to move or get feedback from a second pair of eyes before you spend your money.
Test different outlets
If you've got one place that you know you can sell your vintage items without too much hassle, it's tempting to just stick with it. But unless you test out other venues, you'll never know if you can charge higher prices or move items faster elsewhere.
Set clear goals for any new marketplace you try out: if it can't beat the places you're already selling in within a set amount of time, cut your losses. The same holds true with any marketing project or effort to otherwise promote your vintage stock.
Operate like a business, not a hobby
More than a few people get into selling vintage as an excuse to grow their personal collections — after all, it's easy to justify buying more clothes, furniture or other items than you can possibly use if you promise to sell at least some of them soon.
If you want to create a real revenue stream from your vintage sales, you need to treat what you're doing as a business rather than as a way to grow your own collection.
That means thinking about marketing, accounting and all the other details that go into operating a business. It also might mean letting go of some of the pieces you love, but don't have room for. The moment you sold your first piece, you started a business. Don't you want to take it to the next level?
Do you sell vintage? Share some of your tips and tricks in the Comments!