WordPress powers nearly 43% of all websites around the globe. The month of September has sparked WordPress Translation Day, which consists of a month of activities across many teams and regions. Contributors around the globe gathered for specific areas of translating WordPress.
Having the software, training materials, documentation and additional resources translated into mother tongues empowers more users and developers of WordPress by reducing barriers to learning.
During the events, high school students participated in learning to code and translate into Kannadan language as part of the Bengaluru Meetup Group.
GoDaddy gives back
Organizations like GoDaddy participate in contributing to WordPress through the Five for the Future initiative.
Five for the Future is an initiative promoting the WordPress community's contribution to the platform's growth. As an open-source project, WordPress is created by a diverse collection of people from around the world.
As part of our commitment to advancing the WordPress project, a contingent of our ManageWP team, located in Serbia, joined in to help subtitle videos on Learn.WordPress.org. Learn WordPress is the training resource for users through advanced developers, and all those in between, serving as a resource for on-demand learners and trainers.
From our contributors
We asked our contributors what was surprising about translating content into their native language. Tijana Andrejic shares this insight about technology terms across language.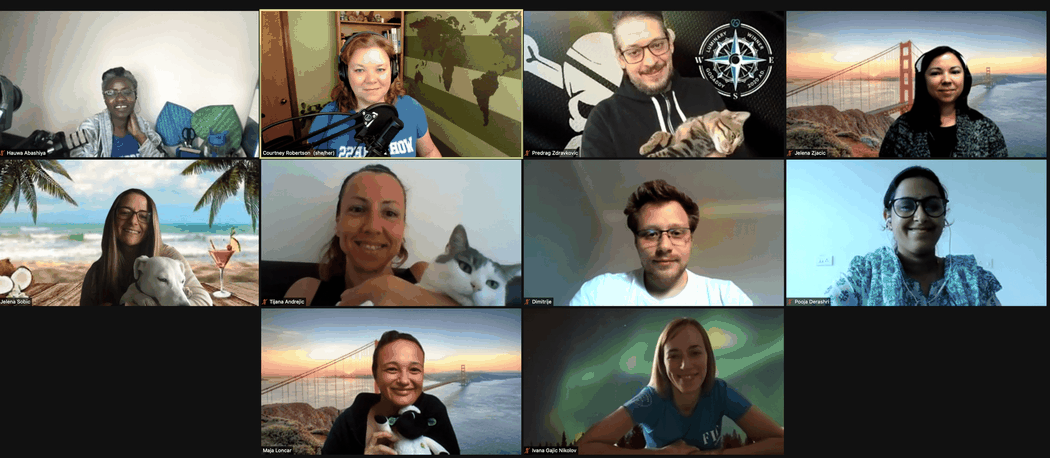 Translating WordPress-related content can be a bit tricky because some global terms sound a bit off when translated to Serbian. For example, the term for "hosting" is a widely accepted term in different languages, including Serbian. We do not translate this word but use the English term.
By avoiding using foreign terminology, the word "hosting" got translated to something that resembles the word "household" more than the word related to a company that provides IT services. In that sense, it can be challenging to stick to a rigid translation style and use a Serbian word for everything.