I remember being told early on in my career that my resume was not something that would get me a job. Rather it was a tool that should be designed to get me an interview where I could sell myself. Similarly, an investor presentation, or pitch deck, is not something that is going to close a funding round.
A pitch deck is, however, a critical tool that successful entrepreneurs use to gain interest in their concept or company.
If leveraged correctly, an investor presentation should open the door to more serious investment conversations.
Think of it as your first opportunity to tell your story, show you're a rock star, and have something to leave behind so potential investors remember you and your company.
This means your pitch deck needs to be powerful and generate interest, but it does not need to cover every topic or point that may eventually need to be covered to get to a yes. It's tough to figure out what to include and even tougher to figure out what to leave out.
At SlideShop, we build a lot of seed funding pitch decks and I've come to see building them as both an art and a science. Certain things are expected and just have to be included — financials and a clearly defined ideal customer profile, for example — but how you approach telling your story and building excitement should be unique, personal and compelling.
You need to tell investors why they should bet on you.
Investors see lots of pitches, and a quality presentation that expresses why this idea — and why you — deserve funding could ensure you get that second meeting.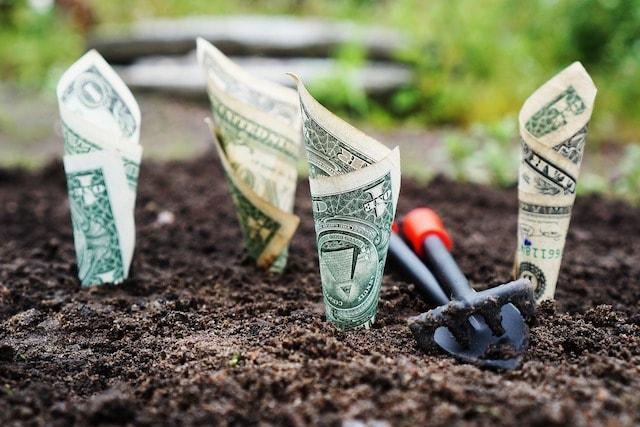 Related: Resources for funding a business
How to start building your pitch deck
I know from personal experience that building out an investor presentation is stressful. You spend a disproportionate amount of time building, and what took you 20 hours to create can fail in a matter of two seconds.
But remember, you're not going to get it right the first time, no matter how much time you spend on it.
You will always be iterating and evolving your pitch deck based on what you learn.
And you may even have multiple versions, one that you use more as a presentation and one that can stand on its own. (Hint: version control is important. Be sure you know what version of your presentation you sent to each potential investor.)
One of the hardest parts of building your investor presentation is just getting started.
Write titles for each slide
To ensure I get started quickly, and to be sure I have a compelling storyline, I usually start by writing the titles for each slide.
I literally create a new presentation in PowerPoint and just use the default template to enter the titles.
It helps me think through the order of my story and how the pieces will fit together, and it creates a solid foundation on which to build. It also helps me think through what should not be in the story and what I need to edit out.
Make notes for each slide
Once I have my titles worked out, I then make notes in the body of the presentation detailing what should be on each slide.
This may seem overly simplistic, but it's a critical step.
One of the biggest issues with pitch decks is that they are often cluttered with too much information and data or topics that are not relevant to share during an initial meeting.
As soon as you start working on charts and graphs and sentence structure, you'll forget about your story. So, make sure it's baked in and mapped out so you end up with something that takes your potential investor on the journey you want them on.
What goes in my investor presentation?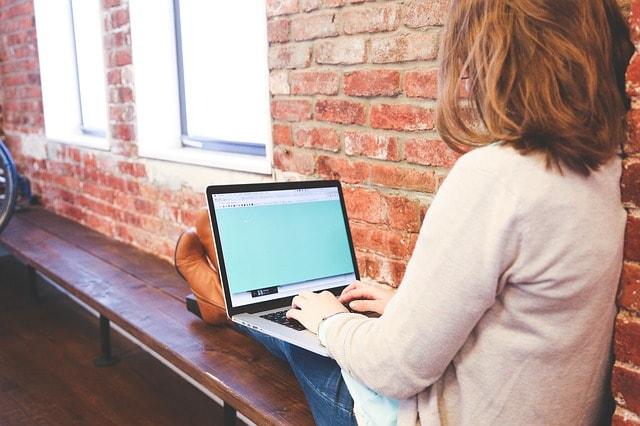 While there is no such thing as a standard pitch deck or investor presentation, there are some common elements people use and that investors expect to see. Here are a few examples to help you get started, but don't let this list limit you or squash what makes you and your story unique.
Details about the leadership team
This is your chance to introduce yourself, other key members of your team, and sell the potential investor on why you are the right team for this venture.
A company/concept overview
This section is not just about laying out facts. It's about painting a picture of what they will be investing in and telling them why they should.
Market size
This section is critical for demonstrating the quality of the investment. If you're not sure what to include here, do a bit of research and search on terms like TAM (total addressable market), SAM (serviceable addressable market), and SOM (share of market). There's a lot of information available to help you figure out your market size.
Competitive analysis
Who else is in this space or solving the same problem? What is it you will do better than anyone else and why does the market care about it?
Revenue model
This is where you outline how you will make money.
Revenue projections and key metrics
You'll want to include three to five years of revenue projections to help investors understand the size of the business. Your industry may also have key performance metrics that they'll want to see.
9 pitch deck do's and don'ts
As you work on your investor presentation, keep these do's and don'ts in mind.
1. Take your time in the presentation to explain the "why"
Don't feel like you have to limit yourself to just one slide. You've likely been thinking about your idea or your company for a long time, but the potential investor has not been on the ride with you and needs you to bring them up to speed.
2. Provide evidence
Use proof points. You may have a great idea, but you'll need to demonstrate its viability either with external data or internal proof (perhaps a pilot program).
3. Make sure every slide conveys the key points without clutter
Your ability to self-edit and only include relevant information will make or break your deck.
4. Balance your use of text and visuals
The design of each slide should aid the key points you are trying to make.
5. Include high-level financials and key metrics
You want to demonstrate that this is a financially interesting opportunity for the investor, but don't go into too much detail as it will distract from your ability to tell your story. If an investor is interested, they will request more detailed pro-forma financials.
6. Make sure you've clearly fleshed out who your ideal customer is and what problem you are solving for them
If you need a resource to help you create your ideal customer profile, SlideShop has a free template to get you started.
7. Don't make your presentation too long
A good pitch deck is often only 14 to 16 slides. If you're going over 20, it's time to really check yourself.
8. Don't use too many visuals
They will distract from your message and key points. Be purposeful about their use. Brand and style are important, but less is often more.
9. Don't visually complicate what you want to convey
One common mistake I see people make that helps to illustrate this point is the use of 3D charts. They take a simple chart that has a powerful message and apply the 3D option or dramatic shadow to it. Instantly something that was clear and easy to understand becomes overly complicated and difficult to read.
Related: 10 PowerPoint tips to create presentations with punch
Next steps
Your pitch deck is the key tool for early investor presentations. It helps you create the necessary excitement to enter into more advanced investor discussions. Your presentation should tell a clear, compelling story and have the necessary details. But it should also be brief and contain only what's necessary for the initial pitch.
We included an outline above, but if you're still looking for some inspiration, you can also download a free seed funding template to help you get going.
Best of luck with your pitch — and with bringing your concept to life!