The first step is always the hardest, right? If you've decided to sell your products or services online, you've taken the first step to becoming an ecommerce business. That's huge! But now you might be left thinking, "What's next? How do I actually sell online?" Don't worry, that's totally normal.
After talking with numerous small business owners who have decided to take the plunge and sell their goods and services online, I'm left feeling that many business owners aren't quite sure how to convert visitors to their ecommerce website into happy, paying customers.
Unlike traditional, in-person sales, selling online can seem impersonal and forging a connection with a customer can be rather difficult.
With questions from small business owners like "How will customers find my site on the vast Internet?" and "What if people don't like my website?" swirling through my mind, I've decided to try my hand at making the scary, unknown world of ecommerce, or selling goods or services online, a little less daunting.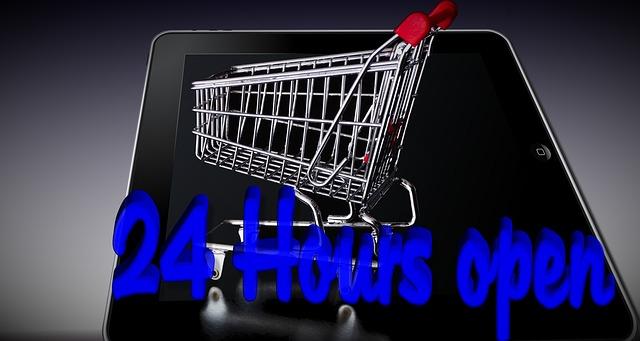 Here are a few tips on how to convert customers and sell online:
Sell online: Content is king
I cannot stress enough the importance of having easy-to-read, relevant content on your website. Without being able to see/touch your products in person, web customers must rely solely on the images and text on your website. If your product descriptions are not clear and concise, most likely that customer will take their money elsewhere.
But perhaps you are wondering, what is "good" content? Here are a few ways to ensure you are writing relevant content:
Naturally flowing sentences
Make sure all content on your website occurs in naturally flowing sentences. Keyword stuffing, or just entering the a key term or phrase on your site multiple times, is not relevant content. To learn more, check out "How to make writing SEO-friendly copy almost kind of tolerable."
Descriptions, descriptions, descriptions!
Each product you sell should have a compelling and unique description. This should explain what the product is, how it works, ingredients used, how it differs from other products on the market, etc. Do not write one general description and use that for every product. Each product needs their own description. Here's a great article about writing effective product descriptions.
Make it personal
Tell your story! Make sure customers have a place to learn more about you and your business, such as an "About Us" section — this is a personal touch that both customers and search engines love. This article will give you tips for telling your story on your ecommerce site.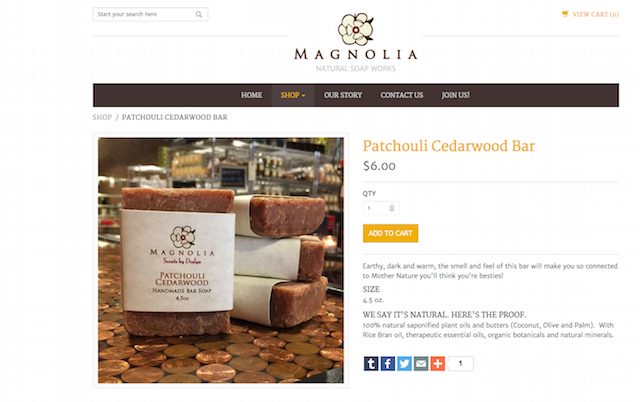 Think about SEO
Search engine optimization, or SEO, is another big reason why great content is the key to ecommerce success. Most people have heard of SEO and know it as the way Google (and other search engines) display results when someone searches for a specific keyword or phrase. These search engines are taking real, relevant content into account when determining where a website — including an ecommerce site — should rank now more than ever, so it's incredibly important that your site has great content.
Showcase products with photos and videos
Like having great written content, a good ecommerce website also needs to have photos or videos of the products and services you're selling. Again, web customers usually do not get to see or use your product before buying online, so providing them with a clear image of what they are purchasing is incredibly important.
Use remarkable product images to entice ecommerce site visitors to buy.
Here are a few tips for product images:
Each unique product for sale on your site should have a photo or thumbnail for your web visitors to view.
Make sure the photos are of good quality and clearly depict the object you are selling.
Include multiple pictures from different angles to help the customer understand the product more.
The idiom "a picture's worth a thousand words" is very true here — quality photos are one of the biggest factors in a customer's purchasing decision.

Website ease-of-use and navigation
Always think about your customer. When you are creating or building your ecommerce site, consider how easy it is for your customers to use your site. Imagine someone not very tech-savvy (I always picture my father) — would they get lost on your site? After all, if a customer finds your site too hard to use or too cluttered, they will take their business elsewhere.
Here are a few things to keep in mind:
Clean, functional design
Think "less is best." Don't overwhelm your visitors with a crowded, noisy website — too many ads or products can confuse and overwhelm your customer.
Simple website navigation
Make sure your customers can search your products and offerings and easily get from one page to the next on your site. If you offer a lot of unique products, group them into different categories so it's easier for your web visitor to consume the information. If a customer can't find what they're looking for quickly, they'll drop off your site. Learn more about how to organize your ecommerce site to make online shopping easy.
Clear call-to-action buttons
Great job! You've got a potential customer on your website, but make sure they move to the next step by having visible, easy to understand "call-to-action" or "CTA" buttons on your site. Some examples of CTA buttons include Buy Now, Add to Cart, and Continue to Secure Checkout. Whatever you decide on, make sure it both matches the design of your site and stands out, and the language is relevant to your target market.
Intuitive checkout process
Now that someone is interested in your product or service, you don't want to lose them because of a poor user experience in the checkout flow. Again, aim for simplicity — the fewer the steps until someone clicks "buy," the better.
Aim for simplicity in the checkout process.
Here are a few other ways to optimize your checkout experience:
Easy, functional design
You want the checkout flow to have a clean, easy-to-use design. Remember that non-tech savvy person? Try to keep the flow as straightforward as possible.
Security seals
Your customers want to make sure their private information (such as name, address, and credit card information) is safe on your site, so make sure you have visible security seals in the checkout flow.
Editing functionality
Someone in your checkout flow should be able to edit quantity for items as well as delete items from their cart.
Cross-selling suggestions
Have you ever purchased something on Amazon.com? They do an excellent job of recommending items — this is a great way to get someone to buy an additional product.
Emphasize customer service
Having a "Contact Us" form or page on your online store website is important. Some customers aren't quite ready to make the commitment to purchase, or are having issues with your checkout flow. Don't lose out on this business — provide an easy way for them to get in touch with any questions.
To recap…
Selling online can be scary because there's untapped competition. Knowing how to optimize your ecommerce website for success, however, can convert casual web visitors into happy customers. From having an intuitive, clean design to a secure and simple checkout flow, there are many steps you can take to get your store up and running today.
If you are still looking for an ecommerce website solution, check out GoDaddy's Online Store, a simple, do-it-yourself website building tool that helps you achieve ecommerce success.