Generating a successful business idea is challenging no matter where you're planning to open up shop, but when it comes to developing small business ideas for small towns, it can feel even more daunting. Still, the effort it takes to develop a sound business idea for a small-town locale will be well worth it.
In fact, research suggests startups are moving away from major urban centers in pursuit of lower costs, a greater sense of community and other benefits.
If you're keen on the idea of opening a business in a small town, below are several ideas to get you started, as well as several tips for navigating the unique challenges and opportunities that come with small-town entrepreneurship. (For the purposes of this article, we're defining "small towns" as those with hundreds or thousands of residents, but a total population of less than 150,000.)
Stellar small business ideas for small towns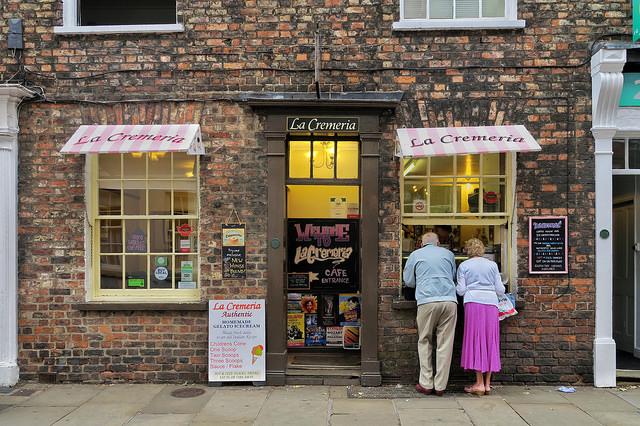 It's a mistake to think small towns aren't hospitable places for successful businesses. In fact, a tremendous variety of companies can thrive in a small-town setting. While this is by no means an exhaustive list, the following options represent tried-and-true small business ideas for small towns:
Accounting and bookkeeping.
A great way to create a sustainable business in a small town is to cater to existing businesses. Proffering accounting and bookkeeping services allows you to do just that.
Auto repair and sales.
Small towns tend to have little or no public transportation, which means nearly everyone drives a car. That means nearly everyone will need to seek out auto repair services and/or auto parts sales at some point.
Beauty salon.
No matter where in the country you live, people are going to need haircuts, and they're going to need them on an ongoing basis. Add in manicures and pedicures, massage and retail cosmetics and body products, and you've just substantially diversified your income.
Cafés and bars.
Look closely — there's an "and" between those business types, not an "or." When you're setting up shop in a small town, combining two businesses into one is a great strategy for attracting an adequate volume of clientele. And since many small towns may be lacking in options for both coffee shops and bars, this combo will have instant appeal.
Gyms.
The fitness craze has swept the nation, and people in small towns are hardly immune. Even so, many small towns often still fail to provide residents with options when it comes to getting in shape. That's why opening a gym is a great idea — especially if you offer a variety of machines and classes to attract a range of fitness styles, from the yogis to the powerlifters.
Household maintenance and repairs.
A number of business ideas could fall under this category, from plumbing or electrical work to roof repair, house cleaning, painting and general handyman work. Anywhere with homes is going to require these services, so this is a fairly secure option.
Landscaping and lawn care services.
Unlike in metropolitan areas, most homes in small towns feature lawns — and that means those lawns need to be cared for. Not only is starting up a lawn-care service a sound business idea, but it also requires relatively low overhead.
Laundry services.
Dry cleaning, tailoring and coin-operated laundry are all viable business ideas in a small town — and if you combine all three services into one, you may just strike gold. Best of all, laundry services are fairly recession-proof thanks to the fact that everyone needs to keep their clothes clean and presentable.
Restaurant and ice cream shops.
As with the café/bar idea, this is a great way to combine two businesses into one. In winter months when ice cream sales slow down, you can keep things afloat by focusing on the restaurant side of things. Keep the ice cream shop open in the restaurant's off-hours to bring in additional income.
Of course, that list is just the tip of the iceberg. Now that your creative juices are flowing, let's take a look at some of the special considerations for small-town entrepreneurship.
Special considerations when starting a business in a small town
Opening a small business in a small town presents a unique set of challenges and opportunities. In addition to the usual hurdles facing new business owners, the challenges include:
Having fewer customers
Less discretionary income among your potential customer base
Consumers who are set in their ways and routines (and may be less willing to try out a new establishment)
Your business is subject to intense scrutiny by locals
On the plus side, small-town businesses face:
Lower costs
Less competition
The opportunity to truly connect with customers
Easy networking
The ability to create highly targeted marketing campaigns
A higher likelihood of providing products or services people truly need
In addition to the usual checklist for starting a business, take the following into account when opening up a new business in a small town.
Mentors are invaluable.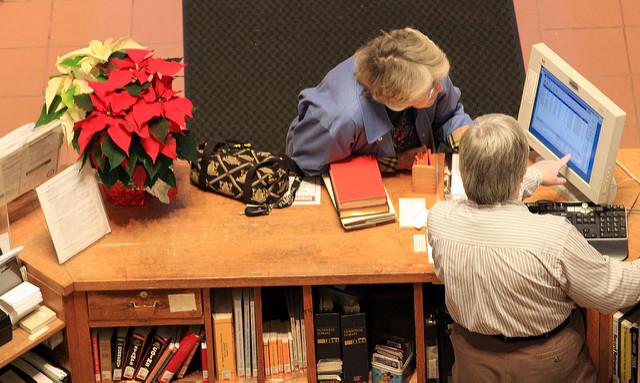 Talking to other people who have opened a business in the same town can be tremendously helpful in terms of getting a better understanding of the town's demographics, laws and so on. It's also a great way to build a strong support system. Small-town business owners can benefit tremendously from pooling ideas and resources, so it pays to develop positive relationships with other local business owners.
Customer service is more important than ever.
When you open up a business in a small town, you're operating among your neighbors and friends. Not only do they know you, but they also know each other — and they're liable to talk. That means it's extra critical to preserve your company's reputation through top-notch customer service.
It's who you know.
This is true not only when it comes to networking with other business owners, but also when it comes to who you employ and the customers you attract. Employing well-known locals (or finding other ways to attract them to your business) is a great way to lure more people to your products or services. Are you starting to pick up on the pattern? When you're opening a small business in a small town, it's critical to invest in building real relationships with members of your community.
Be wary of local regulations.
Small towns can have antiquated regulations that simply never made it off the books, so there may be unexpected red tape involved in opening up shop. Consult your network of fellow business owners to learn the best way to navigate these obstacles, and be prepared for approval to be a potentially slow-moving process.
Location (really) matters.
Of course location matters any time you're opening a business, but it's especially important in small towns where foot traffic is not guaranteed the way it is in major cities. And, speaking of traffic, since more of your customers are liable to be driving, parking is a big consideration.
Before opening a business, scout potential locations to determine their visibility, traffic, surrounding demographics, parking accommodations, expansion opportunities and more.
Also consider where any competitors are in proximity to said location, any zoning restrictions and the level of crime in the area so you can adequately protect your business.
You might need to get creative in order to cut costs.
Because small-town businesses may never see the same profits as their big-city counterparts, it's important to minimize costs wherever possible. There are several creative ways you can go about this, from renting out rooms above your retail space as apartments to sharing a workspace with another business and splitting the cost.
Embrace your small town
When you're brainstorming small business ideas for small towns, keep these tips in mind to ensure you're conceptualizing a viable company. By developing an idea geared specifically toward smaller markets and taking the time to understand the challenges, opportunities and special considerations facing small-town business owners, you'll be well on your way to a successful business launch.
Editor's note: Once you've set up your physical location, don't forget to establish an online presence. Make a website today with GoDaddy's Website Builder.