IBISWorld expects the $83-billion U.S. landscaping industry to continue to thrive moving into 2018 and beyond. Residential and commercial real estate markets are experiencing steady growth and construction activity is also on the rise, which means landscape designers should see increased revenue and stability.
What's more, recent devastation wrought by hurricanes, floods and fires have created new demand for landscapers in those parts of the country.
Use digital tools to get noticed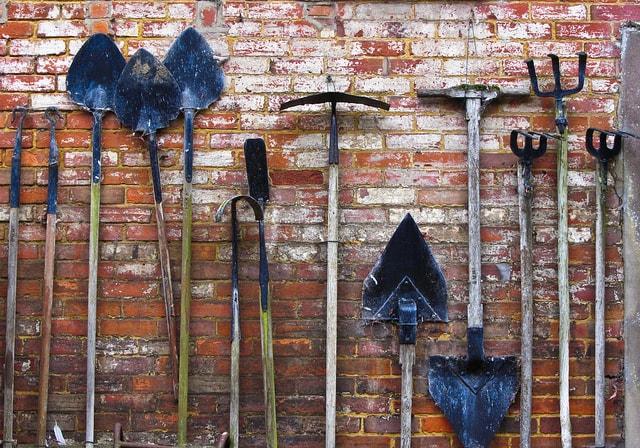 If you're a new landscape designer or currently own a landscaping business and have not thought about the digital tools you'll need, now's the time. The array of tools available to you today can save you time, help you develop a memorable brand and bring in a steady stream of new leads.
Start with a website
More than ever, consumers are going to the internet before making a purchasing decision. In fact, more than 65 percent of consumers conduct online research before making a purchase. These customers are looking for important information such as:
Price comparisons with competitors
Answers to common questions
Company location and mission
Reviews and advice from landscape experts
Purchasing information
Having a website is especially important for local businesses like landscape designers. Search engines are constantly adapting their algorithm to provide the most relevant and valuable search results possible. Because landscaping is a location-specific business, when people are searching for things like "Best landscaper near me" or "Top landscaping companies in Tampa," search engines will look for relevancy and distance.
By creating a website and optimizing it for local search, you can increase the likelihood of a local customer landing on your website when searching for nearby landscape designers.
Moreover, not having a business website means you have little control of the information that's found about your business online. By creating a website, you can reach people who are searching for your business, and you can better dictate the information these consumers see about your brand.
Often, landscaping businesses forego creating a website and only operate a Facebook or Google+ page. While these social assets are valuable to your brand, you have limited control over those platforms. Your posts might have character limits, you have minimal layout customization, and you might be forced to pay to have your messages seen.
Your own website gives you complete control of your site visitor's experience, page analytics and brand messaging.
How to tell what visitor's are doing on your site? This post describes how to use Google Analytics to examine your website traffic and visitor behavior.
Questions to think about before starting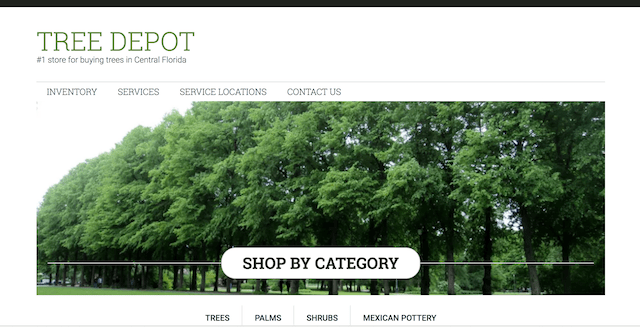 Kevin Clingerman, the owner of a landscaping company called Tree Depot, knows firsthand the importance of having a website. He says:
"I needed to create a website for my landscaping business because my customers were not able to research our brand or discover basic company information like our phone number, location, operating hours or email."
Providing basic company information is the first order of business as you start creating your landscaping website. Your website should strive to answer a few basic questions:
Who are you?
Include your logo, brand name and general information about your business such as your contact information, address (including a map if you have a public showroom), geographic areas of operation and services you provide.
Why should someone trust you?
Strive to develop a rapport with your customers. Provide information about your experience, awards and recognition. Highlight if you're licensed and insured or if you have a BBB accreditation.
What problems do you solve?
Consumers looking for landscapers have some problem they are looking to resolve. Your website should clearly communicate every problem that you can solve. From installing irrigation to removing tree stumps, don't be shy about highlighting your services.
What areas do you service?
The vast majority of your customers will use a search engine to find you, so pay attention: Search algorithms rely on your website to provide specific information such as the areas that your business services. Because you're a local company and people from many surrounding cities might be searching for landscape designers, you should get very granular about the locations that you can work within. The more precise you are — listing every township, suburb and neighborhood you serve — the more likely you'll show up when someone from any of those areas searches for your services.
Building your landscaping website
If you don't have a website yet, you'll first need to think about getting a domain name. When picking a domain name for your landscaping business, you should try to:
Find a domain that includes your business name.
Avoid misspellings, numbers and hyphens.
Keep your domain short.
In addition to the popular .com extension, consider one of the new extensions such as .design or .garden for a web address that says what you offer at a glance. Read this post for tips on choosing a strong domain name for your website.
See if the name you want is available now:
After you've picked a domain name, it's time to start building your website. When you're creating your website, remember the information you answered above about who you are, what you offer and how people can find you. These answers will provide the basis for your website.
Use GoDaddy's Managed WordPress to build your landscape design website — it's the easiest way to build a WordPress website.
Also, it's important to remember that landscaping customers have a relatively short sales cycle, meaning most customers search for landscaping information when they are almost ready to purchase. Thus, you should highlight your contact information prevalently on your website.
Your name, address, phone number (NAP) should be on every page of your website.
Because landscapers work in an aesthetic-based industry, you should also try to include as much imagery as possible on your website.
The more eye-catching photos you have on your site, especially of previous work, the better a visitor will understand your capabilities and experience.
Images are an excellent way to catch your visitors' attention and keep them engaged, which means they'll spend more time browsing your website. Want tips on taking photos that will look great online? Read this handy post.
Advanced strategies for landscaping websites
After you've got your landscaping website up and running, there are some more advanced strategies to help you drive traffic and generate leads. These tactics are useful for landscapers who operate in a highly-competitive area and anyone who wants to corner their market.
Invite customer reviews
One of the best online strategies for landscapers is to try and generate as many reviews as possible. Reviews are an important tool for lead generation and local search engine optimization (SEO). You can add testimonials and reviews directly on your website, push clients to review you on Google+, and ask for reviews on sites like Angie's List or Facebook.
70 percent of consumers say they would leave a review of a business if they were asked.
So don't be shy about asking for a review. Not sure how to get the ball rolling? Get tips here.
Keep it fresh
Another tactic to help landscape designers drive more business through their websites is to publish articles regularly. Create a landscaping blog where you discuss landscaping tips, share examples and publish DIY tutorials. The more content you publish on landscaping, gardening and other peripheral topics, the higher search engines will rank your site in your industry.
Add a call-to-action
Website traffic is great, but you need a strategy to turn those visitors into clients. Thus, you'll want to add calls-to-action to your website to help spur site visitors to act. This action could be a phone call, providing you with their email, or just to sharing your articles or liking your social pages. Try integrating pop-ups and contact forms on your website to increase conversions.
Additional tools for landscape designers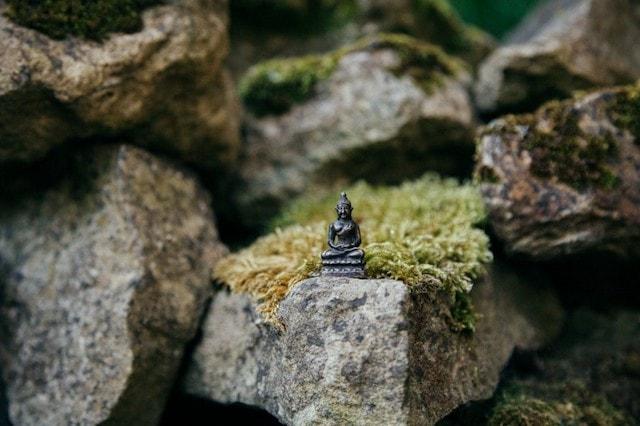 Landscape designers have an active, complex job with all the communication, scheduling and payment demands of any small business. Check out these other tools to help keep your business running smoothly:
Business listing management tool
You'll want to be sure your business is listed in all the most popular local business listings — Google My Business, Bing, Yelp and many more (most are free). Short on time? Use Local Business Listings to cut down on the time you spend managing your listings.
Dedicated business phone line
Many landscape designers simplify their lives by adding a second business phone line to their existing mobiles. A second number makes it easy to see whether each call is business or personal so you can answer accordingly. Services like GoDaddy's SmartLine let you try the service for 30 days free (and there's no new equipment to buy).
Project management software
Landscape design projects have lots of moving parts. Project management software can help landscape designers manage proposals, schedules, sales and job progress. See a list of options here and here.
The right tool for every job
As a small business, you need to do everything in your power to get your name out there. Starting a landscaping business website is the perfect way to improve your brand's visibility, generate leads and reach customers who are looking for local landscape designers. Complement your website with a few key business tools, and your landscape design business will be humming along in no time.
Want tips on finding local customers? Check out our free checklist

Five Ways to Get More Local Customers from GoDaddy