Social media can be a powerful tool for your business, but only when it's used the right way. We all know how big of a time drain it can be. What starts as a simple scroll can turn into hours of wasted time. Yet it can be a valuable source of traffic and new leads for your business, especially when you're in the visually oriented niche of outdoor living. That's why it's important to learn how to use social media to promote your outdoor living ideas and products in a way that benefits your business, but doesn't deplete your time.
Why social media matters for your outdoor living business
There was a time when social media was thought of as nothing more than a passing trend; however, with more than two billion internet users active on social media platforms, it's clear it's here to stay. This means that being active on social media is no longer a choice — it's a necessity for your business.
If you haven't thought twice about social media (or you just have a personal account to keep friends and family) and you're not quite sold on using it for your business, this will be the push you need:
When people follow your company on social media, they tend to be more loyal customers, which means higher customer retention rates and a higher customer value over the long term.
Social media can increase your sales. A recent study found that 75 percent of brands who engaged with customers via social media increased their sales over a 12-month span — all through increased interaction and better customer service.
Social media gives you the opportunity to converse with your customers, which can help you understand their needs and concerns and allows you to quickly respond to complaints.
Posting regularly on social media can not only increase your website traffic, but it can improve your search engine rankings as well.
Social media geotargeting can help ensure your post reaches who it needs to reach in your local area.
Social media can be incredibly advantageous to promoting your outdoor living business. Not only will you be able to share your best outdoor living ideas, but you'll attract new customers in the process.
Using social media to promote your outdoor living ideas
Now that you understand the power of social media, where should you begin? Here are a few steps to get you moving in the right direction.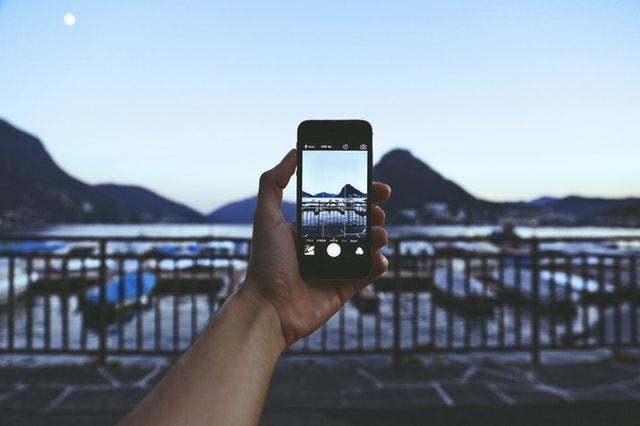 1. Understanding the nature of your market
For social media to work for your outdoor living business, you need to meet your customers where they're at. Chances are, your target market is going to be using a rather small set of social media networks. This is actually a good thing as it allows you to narrow your focus and spend less time on social media overall.
So, ask yourself:
Who is my target market?
What are they using social media for?
What social media networks are they spending the most time on?
What kind of media do they like to consume?
The answers to these questions will become more clear in time, but thinking about them now will give you a greater sense of direction.
2. Choosing the right networks
The above questions will give you a solid starting point, but if you want a head start, then here are the networks you should probably focus on:
Instagram. Instagram has more than 800 million users and is a visually oriented network. This provides the perfect opportunity to showcase your latest outdoor living ideas, inspire your followers with your designs, and showcase your products.
Pinterest. This platform is basically one giant visual search engine. It gives you the opportunity to create stunning images that drive traffic back to your website and blog.
Facebook. While a massive platform, this probably means your target market is there, too. With local targeting and a built-in local review feature, Facebook is a network you can't pass up.
Pro tip: It's important to claim your social handles early even if you're not ready to put content up yet.
3. Creating a social media strategy
Just like any other facet of digital marketing, it would be impossible to go into every detail regarding social media marketing. However, one of the core aspects of a successful social media campaign is having quality content. The media you share will either reflect in a positive or poor manner on your brand.
Since outdoor living is such a visual niche, high-quality photography is essential.
With your content in place, now it's time to create a basic strategy to help grow your local reach. Before you even start posting, it can be helpful to study what's working in your space. By researching your competitors, you'll be able to see what kind of media does well, the proper posting frequency, what kind of hashtags they utilize, and a lot more.
Editor's note: Want to capitalize on local traffic? Check out GoDaddy's Local Business Listings. Get listed on directories like Google, Yelp, Bing and more to boost local awareness and bring customers to your door.
Learn from the successes and mistakes of your competitors to design a strategy that has a greater chance of success right from the start.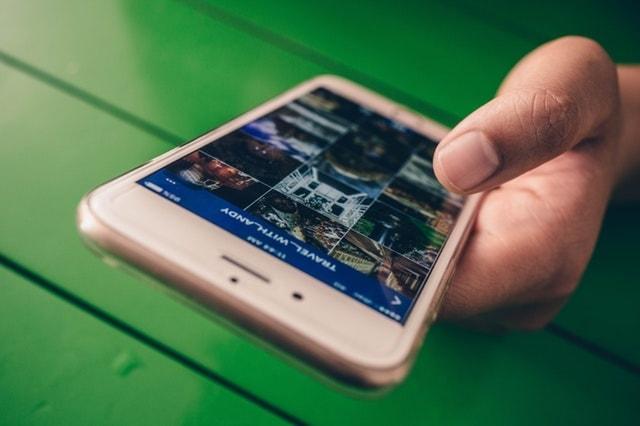 To create a successful social media marketing plan, check out these resources:
If managing your social media seems too time-consuming, let GoDaddy manage your social media marketing for you, so you can focus on growing your business.
Hopefully, these tips have given you a better understanding of why you need to be on social media and how you can use it to promote your outdoor living ideas and products.