Not every web design certification is created equal.
Many are built for those new to design—students, new graduates, and people starting out with their first clients.
Some are more technical, helping more experienced designers and developers understand specialized topics like front-end development frameworks and digital marketing tools.
Others... well, let's say some others just aren't worth the paper they're printed on.
So how can you separate the wheat from the chaff? Which web design certifications will keep your skills up-to-date with the ever-changing design industry?
To help you out, we've put together seven valuable web design certifications to keep your freelance business competitive. These certifications cover a range of web design and digital marketing skills, from web analytics to inbound marketing and paid social advertising, so you can find at least one certification that's relevant to your niche and valuable for showing off your expertise.
While most of the certifications do require some experience or study, each of the certifications can be completed online, and they're all comparatively affordable—many are even free.
Let's jump into our first web design certification—Google Analytics IQ.
7 web design certifications to boost your freelance rates
Web design certification #1: Google Analytics IQ

Yes, understanding web analytics isn't strictly the domain of web designers—but it's certainly a skill that's in high demand from clients. And when it comes to web analytics, Google Analytics is undeniably the heavyweight.
So how can learning Google Analytics further your freelance web design business? Basing your web design decisions on data instead of assumptions leads to better results for your clients. You'll be able to uncover what works (and what doesn't) on your clients' sites, and improve their ability to attract and convert visitors. You can also find and patch the holes in your clients' existing sites, saving them money on potentially expensive redesigns. Certifications from recognized brands like Google are also instantly familiar to clients, building trust and validating your experience.
The best way to demonstrate your analytics expertise is through the Google Analytics Individual Qualification (IQ) certification. The certification covers everything from setting up dashboards, tracking events, measuring conversion goals, and reporting site performance. You can also brush up before taking the exam with two optional courses covering beginner and advanced concepts, each of which takes an hour to complete. The exam takes an additional 90 minutes and can be taken online.
Cost: Free. Certification is valid for 18 months and must be retaken to maintain the credential.
How to get started: Sign up for the Google Analytics Individual Qualification right here.
Web design certification #2: Adobe Certified Expert (ACE)

Adobe makes some of the most widely used web design tools in the industry, and there's a high demand for Adobe-certified professionals. Although the cost of getting certified for each individual product can quickly add up, becoming an Adobe Certified Expert shows potential clients you know Adobe's products inside and out.
Adobe keeps close control over their testing process and certification curriculum. This makes it one of the rare certifications that truly sets you apart from other self-titled "experts" in the design industry. Clients trust that when they see Adobe Certified Expert on your resume or freelancing site, you have a strong knowledge of the products you're certified in. Clients can also locate ACEs by name, expertise, or location in an online directory, helping to drive leads to your business.
Each of the products in the Adobe ecosystem comes with a different exam and certification. The exams can be taken in-person at a testing center, or online—individual exams cost $180 either way. Each test includes a series of multiple-choice questions covering your knowledge of the software—you don't actually have to do any creative design work to pass the exam. Adobe also offers plenty of resources to help you study for the exams, as well as a free skills assessment to get a snapshot of your skills. Certifications don't expire, but Adobe updates them frequently as they release new product features, so it helps to periodically retake the exam to stay up to date.
Cost: $180 per exam, one exam per Adobe product. (Adobe frequently runs buy-one-get-one sales, letting you take two exams, or one exam plus a retake, for the price of one.)
How to get started: Register for Adobe Certified Expert exams or learn more right here.
Web design certification #3: General Assembly Bootcamp Courses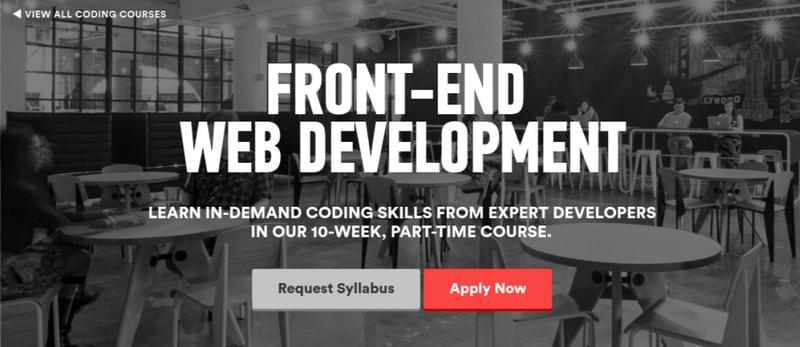 General Assembly's bootcamp has the most extensive and valuable courses on web design and development you'll find anywhere. They offer extensive on-campus and online courses teaching everything from basic front-end web development to more advanced JavaScript frameworks, web and mobile app development, and digital marketing skills.
What makes GA's courses stand out? First of all, the instructors are all industry experts, sharing real-world insights from top businesses like Google, Amazon, and Airbnb. The courses focus on helping students develop practical skills—hands-on lab sessions help you apply the skills you're learning to real-world projects. This makes GA a great choice for web designers and developers looking to boost their skill set in a short period of time.
Courses are offered both in-person at one of GA's 20 campuses or as self-paced online courses. The extensive knowledge being taught, and the experts teaching it, mean the courses demand a higher cost—sometimes reaching into the thousands of dollars. But General Assembly does offer free introductory courses on topics like user experience design and JavaScript programming to give you a taste of the full experience.
Cost: Free to $4,000, with payment plans available.
How to get started: Sign up for courses at generalassemb.ly.
Web design certification #4: freeCodeCamp Certifications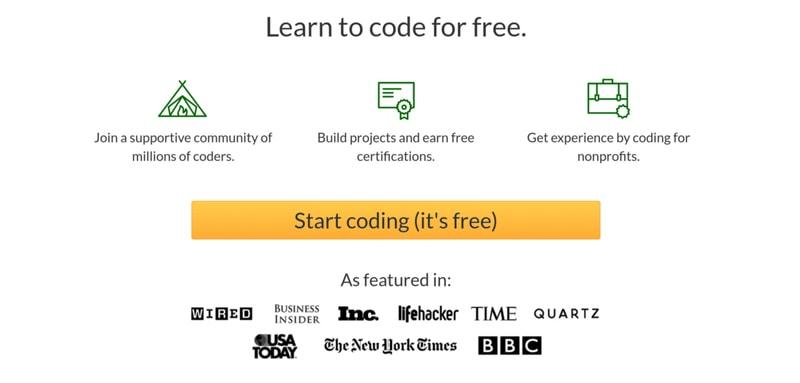 Of course, unlike General Assembly, certifications don't always need a high cost to be highly valuable. freeCodeCamp lets you learn new web design and development skills for free, offering thousands of videos, articles, and interactive lessons, as well as thousands of local study groups from around the world at a cost that's impossible to beat.
In addition to their free educational materials, freeCodeCamp is unique in that they let you gain hands-on experience by contributing to open-source software projects used by nonprofits. This free experience is particularly valuable for freelancers who are looking to build their portfolios.
freeCodeCamp offers six certificates:
Responsive web design
Algorithms and data structures
Front-end libraries
Data visualization
APIs and microservices
Information security and QA
The curriculum for each certificate takes roughly 300 hours to complete and includes five required projects. Completing all six certificates grants a Full Stack Development Program Certificate, signifying completion of roughly 1800 hours of hands-on training and experience.
Cost: Free
How to get started: Sign up at freeCodeCamp.org
Web design certification #5: Google Mobile Web Specialist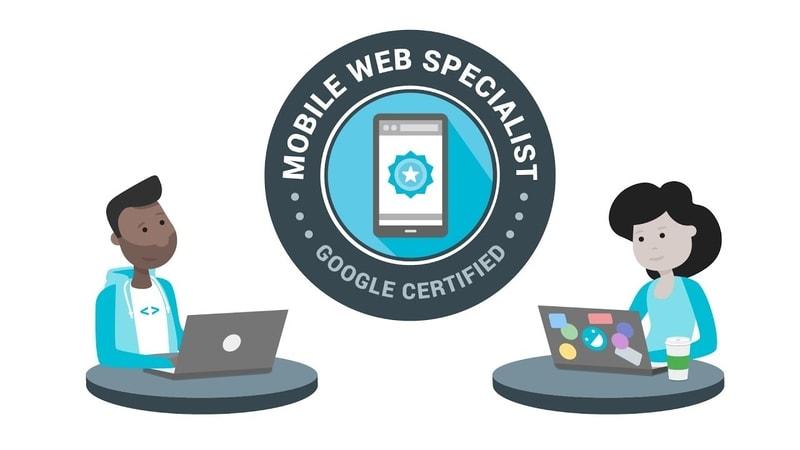 Our fifth certification brings us back to Google. The Mobile Web Specialist certification from Google lets you show off your mobile web development skills and set yourself apart from other web developers.
Google's developer training group worked hard to create a more generic certification that wasn't based on a specific curriculum, with the idea being that such a certification would be seen as more valuable by clients. "Based on a thorough analysis of the market," program manager Sarah Clark explains in her post on the Google Developers blog, "this new certification highlights developers who have in-demand skills as mobile web developers."
The online exam challenges developers to write code in response to real-world tasks, covering topics like progressive web applications, performance optimization, accessibility, and mobile web forms. Completing the exam gives you a digital badge you can share on your website or social media, as well as a listing in a directory of developers who have completed the certification, proving your skills to potential clients and generating more freelance leads. Google even provides a free Mobile Web Specialist study guide to help you prepare for the exam.
Cost: $99, includes study guide and up to three exam attempts.
How to get started: Sign up to take the Mobile Web Specialist exam on the Google Developer site
Web design certification #6: HubSpot Academy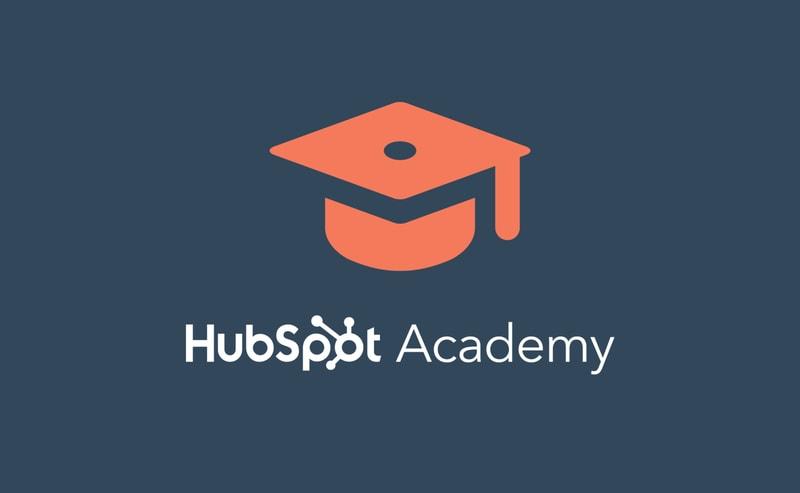 The line between web design and digital marketing is blurrier than ever. Clients need an online presence that can sell around the clock—baking digital marketing right into your clients' sites can help them grow leads and conversions, and can help you charge more for your design services. HubSpot's free Academy is a great way to start learning the ins and outs of digital marketing.
For web designers, understanding the basic principles of digital marketing helps you demonstrate the ROI of your design services to clients. Focusing on ROI makes your designs more effective, generating more value for your clients' businesses. You'll also help clients increase conversions without having to pay for expensive redesigns every few years, while charging more for valuable optimization work. It's a win-win.
HubSpot offers a number of popular certification courses on their site, with topics ranging from growth-driven design to email marketing, social media, and more. As a web designer looking to expand your service offerings, you'll likely find the most value in the Inbound certification course, where you'll learn the fundamentals of inbound marketing, how to understand the buyer's journey, and more. Each course is available for free, and most take between two and four hours to complete. After completing each course, you'll also be eligible to add HubSpot certification badges to your website or LinkedIn profile.
Cost: Free
How to get started: Sign up today on the HubSpot Academy site.
Web design certification #7: Facebook Blueprint Certification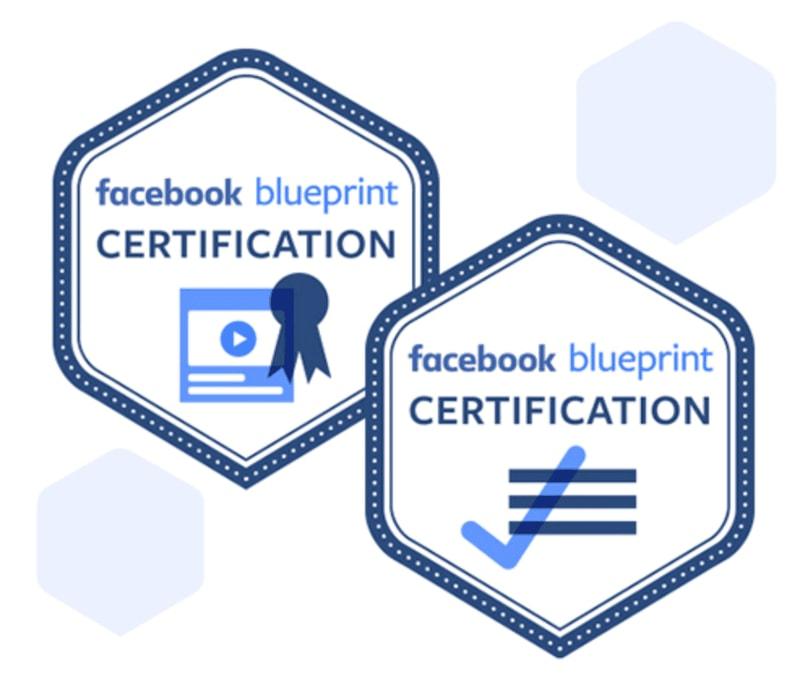 HubSpot's free course on inbound marketing is a great first step into the world of digital marketing for web designers—but as social sharing continues to decline, paid promotion is becoming a necessity for most clients. The good news is, Facebook's laser-sharp audience targeting, sophisticated analytics, and innovative retargeting tools make it one of the most powerful advertising platforms on Earth.
Becoming certified as a Facebook advertising professional through Facebook's Blueprint Certifications can make you highly valuable to clients and employers alike, proving you're experienced with the platform and that you can help them reach their marketing goals. The Blueprint certifications are administered and proctored by Facebook, and are designed to test your proficiency developing ad strategies, measuring campaign performance, and troubleshooting any issues. Once you're certified, though, you'll be able to charge clients upwards of $1-2k per month or $100-150 per hour, according to this pricing survey from marketing matchmaker Credo.
Full certification requires a minimum of two exams—the Facebook Advertising Core Competencies exam, as well as either the Facebook Certified Planning Professional exam or the Facebook Certified Buying Professional exam. Each exam must be re-taken once per year to maintain the certification. The exams are challenging, and the proctoring process is thorough—Reddit user simohayha writes that "I like Facebook's process because they want their certifications to have value. I am cynical to the point if someone tells me they are Google AdWords certified, I immediately think they just looked up the answers to the test. Facebook is actively avoiding this pitfall by making their tests as rigorous and truthful as possible."
Cost: US$150 per exam—each certification requires two exams, for a total of US$300.
How to get started: Learn more about Blueprint certifications and get started on the Facebook Business website.
Remember, certifications aren't all that matters
Landing the best web design clients requires more than just a certificate from Facebook, or a HubSpot badge on your website.
Most clients don't choose designers based on which certificates they've completed. Instead, they're more concerned about what you can do to help their business grow. To quote Jeff Atwood from Coding Horror:
"The certification alphabet is no substitute for a solid portfolio; you should be spending your time building stuff, not studying for multiple-choice tests. But that doesn't mean they're worthless, either. I don't think certifications get in the way, as long as you can demonstrate an impressive body of work along with them."
The seven web design certifications listed above are all great ways to boost your hourly rate, prove to clients and employers that you're an expert in your field, and set you apart from the competition.
It's important to remember, though, that providing value is not just about what you've learned. Make sure you're demonstrating your newly gained knowledge by creating great work you can show off to potential clients and tying that new work to the knowledge and experience you've gained while getting certified.
Header image via Pixabay on Pexels
---
Got a few minutes? (Probably not.)
Fumbling for login credentials, running endless updates, explaining product purchases... No thanks. We built The Hub from GoDaddy Pro to save you an average three hours per month for every client site you maintain.