When it comes to selling online with a WordPress website, one plugin comes to mind: WooCommerce. It's so popular, it powers more than one-quarter of all stores on the web today. But is it a suitable restaurant ordering system for operations that want to accept takeout orders on the web?
According to WooCommerce, more than 28-percent of all stores on the internet use their plugin. But does it work for online takeout ordering?
Restaurants have an ever-increasing number of options for accepting online orders through their websites. With restaurant-specific options like ChowNow and Open Dining out there, is WooCommerce really the best solution?
First, let's take a look at what WooCommerce is exactly.
'The best Wordpress eCommerce platform'
Their words, not mine. But with over 21 million downloads, I think they've earned the right to say that. According to BuiltWith, it is the most popular eCommerce platform on the web today.
WooCommerce was built to turn WordPress websites into online businesses. It allows you to sell anything, anywhere — from actual products to digital downloads and subscriptions. It scales with you, from your very first online order to your millionth order.
WooCommerce lets you sell anything right from your WordPress website.
If you own a WordPress website, it's the plugin you'll most often hear about when searching for Wordpress eCommerce solutions.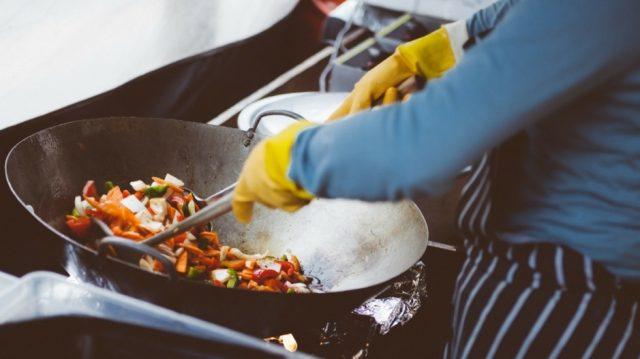 So we know it's really popular, which means it obviously works and is well-supported. But its popularity forces it to cater to the demands of a wide range of businesses. To accomplish this, it has to remain simplified and not geared towards what we're looking for: a restaurant ordering system that will allow you to accept more takeout orders.
Before you go ahead and download WooCommerce, let's take a look at a couple of restaurant-specific options out there.
ChowNow
ChowNow is one of the leading restaurant ordering systems. It's built to integrate directly into your website and allow your customers to place orders on your website, Facebook page and from Android and iPhone apps.
With more and more people doing everything on their smartphones — from searching for a nearby coffeeshop to banking — it's a must that your ordering system looks and works great on mobile devices.
Built-in features such as a branded mobile app, your own physical ChowNow tablet and custom marketing campaigns makes ChowNow an extremely robust platform. Fans say it helps increase sales and saves their teams' valuable time.
Open Dining
Open Dining is another similar platform for accepting online orders. It helps boost your business by getting your restaurant more orders, bigger ticket sizes and more loyal customers.
With customer engagement features like coupons, feedback management, email marketing and push notifications via your own branded mobile app, this restaurant ordering system promises not only an increase in sales, but more return customers.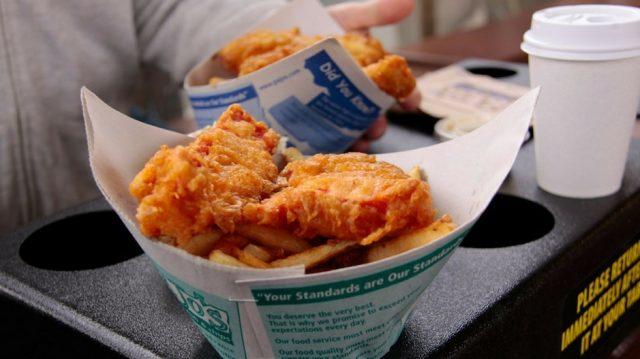 Food delivery services
There are also several off-site food delivery services that may be a better restaurant ordering system for your particular situation. These services will open your restaurant up to their customer base of hungry patrons looking for a good local place to eat. Some services will even organize the delivery of your food, which leaves you to focus on what's happening at your restaurant.
A few options include:
WooCommerce as a restaurant ordering system
By now you should have a good idea of what options are available to you for accepting takeout orders online. Is WooCommerce still in the running? Let's take a look at the pros and cons.
Pros:
Free to download and use on your WordPress website (paid upgrades available).
Gives you and your developer a lot of control over the ordering process.
Offers an extensive list of online payment options.
Point-of-sale (POS) integrations to receive orders directly on your POS system.
Allows you to sell more than just takeout (e.g. apparel, recipe books, jars of sauce etc.).
Cons:
Not built for restaurant ordering so it will take time to get it to look and work the way you need it to.
There is a lot of setup required for restaurant ordering, it's not plug-in and start selling like other software.
Unless you have a POS system that integrates with WooCommerce, you and your customers will be relying on email for notifications and order confirmations, which isn't always a reliable system (and will need to be checked constantly).
There is no direct support from WooCommerce unless you're on a paid plan, which means you'll have to stick to forums and troubleshooting on your own.
So, does WordPress eCommerce work for takeout? Yes it does, but that doesn't mean it's going to be the best option for your restaurant. Ultimately, the best solution for takeout orders will come down to what your restaurant's requirements are.
WooCommerce is the way to go if you're looking to save money long-term and have more control over appearance and the ordering process. If you're anxious to get going quickly, consider ChowNow or Open Dining.
If you have very little technical knowledge, need to get up and running as soon as possible, and want a smooth and scalable ordering process that's easy to use and very reliable, then you may want to look into other software systems built specifically for restaurants.
The customer is always right
Remember, customer experience is everything. Whatever restaurant ordering system you choose, be sure it makes the ordering process easy and quick. You'll start seeing an increase in sales immediately and, if you play your cards right, you'll have loyal customers for life.