25 bug tracking tools for websites
Bugs, faults and glitches are bound to appear in websites. Debugging tools enable web developers and designers to test their websites and make sure they deliver a high-quality product. Before we go into the depths of the bug tracking tools on offer, let's see what a debugging tool or software should entail.
Debugging is one of the last stages of web development and an essential step in the process.
Using debugging tools, web developers test the performance of their websites to ensure a smooth and successful launch. Here are the main features of what all debugging software should have:
Easily understandable and navigable user interface.
Reporting on the bug (type, screenshots, severity).
Indication of the state of an issue.
History.
Sorting of bugs and information about them.
These features are essential to productive bug tracking and problem solving, whether you're working on a team or independently.
25 bug tracking tools for your arsenal
With an image of what to expect from the debugging software in our minds, let's go through the list of the 25 bug tracking tools for websites:
GitHub.

FogBugz.

Plutora test.

Backlog.

Lighthouse.

PageProofer.

DebugMe.

MantisBT.

Zoho Bug Tracker.

ZipBoard.

Trac.

IBM Rational ClearQuest.

Redmine.

DevTrack.

LeanTesting.

BugHerd.

TrackDuck.

OTRS.

Bugzilla.

Yslow.

Fossil.

BugAware.

BontQ.

WebIssues.

Gemini.
Let's take a deeper look at how these tools can help developers and teams track bugs on their sites.
1. GitHub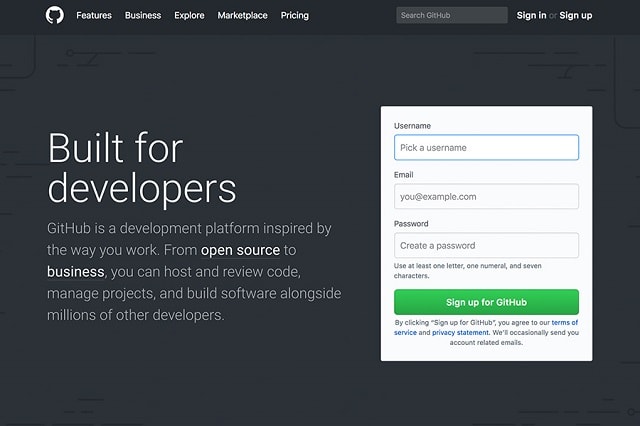 Amongst many brilliant features that come with a GitHub subscription, code review is probably the best one. It gives you the ability to propose code changes, request a review of your written code, comment on discussions, and receive feedback from your peers.
2. FogBugz
FogBugz was created to review and fix code. For the ease of project management and task delegation, FogBugz can be integrated with Slack or Google Docs. The downsides are a somewhat complicated user interface and no shortcuts.
3. Plutora test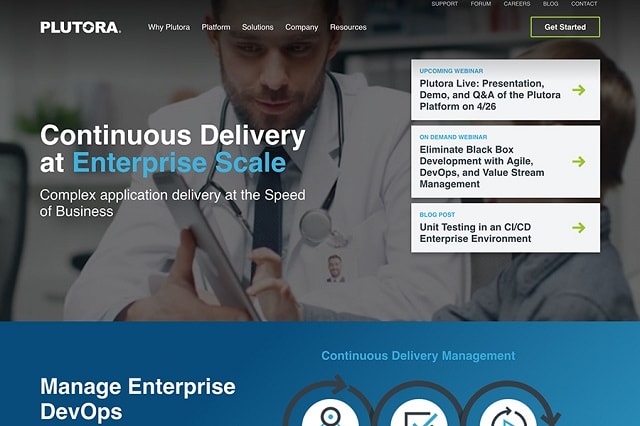 Plutora ticks all the boxes when it comes to the feature list. It has reporting, manual and automated execution, defect tracking and management and team collaboration. It is designed to manage complete testing processes at the enterprise scale. However, it might be too pricey for freelance developers or small teams.
4. Backlog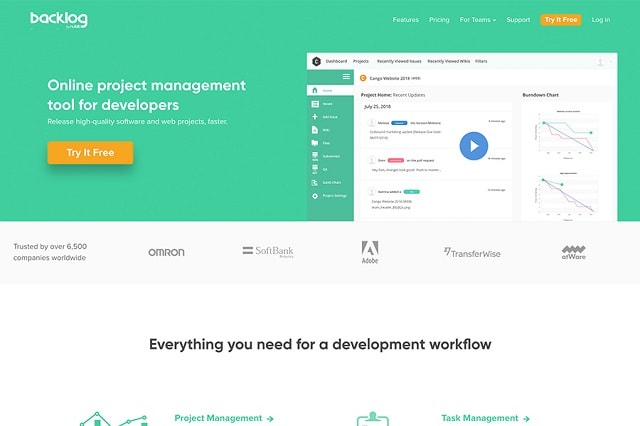 Backlog is a tool that provides a full history of updates and changes. It can be integrated with plenty of other tools, and it also offers easily readable charts and graphs. Any member of the development team can report bugs with Backlog.
5. Lighthouse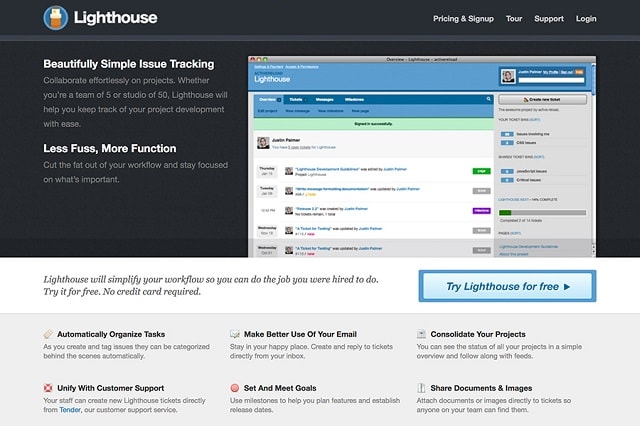 Lighthouse is a very simple tool designed for complicated work. It lets you track, manage, and solve issues, bugs and faults on your website effortlessly, whether you're working with two or 50 team members. To take the load of the development teams, Lighthouse automates certain tiring tasks.
6. PageProofer
PageProofer is a tool that lets you communicate with other teams or leave a comment easily. You can use it on any device or integrate it with other web development apps. However, the price depends on the size of your team and even for the smallest teams, it might seem a bit too much.
7. DebugMe
During website development, DebugMe is perfect for providing visual feedback. With this tool, it's easy to collaborate with many teams and even clients. Developers can get and share feedback and information about bugs and faults right on the website. This tool is designed for small teams but can work well with large ones.
8. MantisBT
Mantis is an incredibly easy-to-use bug tracking tool written in PHP. Use either the web-based software or the mobile app for free. They also provide hosting for an additional price.
9. Zoho Bug Tracker
Zoho Bug Tracker is a tool used mostly for project management but can easily handle bug tracking and issues. It's perfect for large teams as splendid communication is the key here. Integrated Gantt charts will let developers quickly understand the progress of the project and act based on meaningful insights.
10. ZipBoard
ZipBoard is designed to make the communication between the designer and developer effortless. With features like issue tracking, bugs, annotations and screenshots, thoughts and ideas are no longer lost in translation.
11. Trac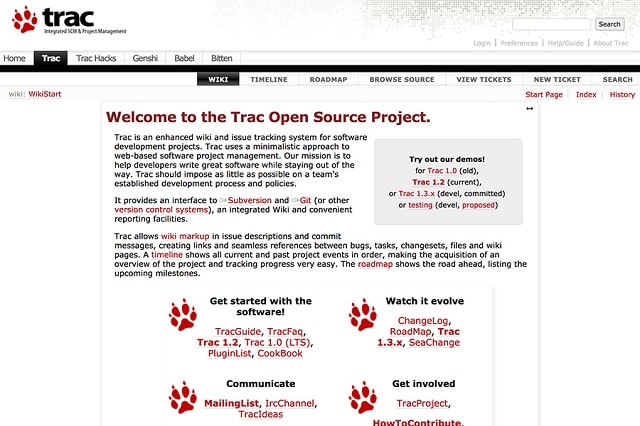 Trac is another open-source tool, designed not necessarily for bug tracking but for issue tracking. If integrated with an SCM system, it can view the code, track changes and show history. It is written in Python and is web-based.
12. IBM Rational ClearQuest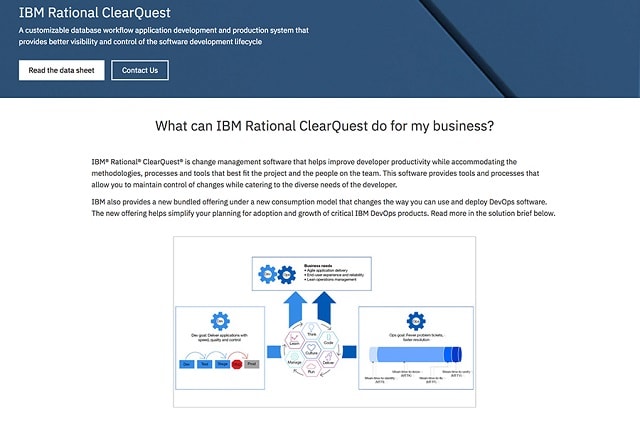 IBM Rational ClearQuest is another web-based application that helps improve developer productivity and supports issue management. It can be easily integrated with many other tools that automate the debugging workflow. On the downside, it might be a bit costly.
13. Redmine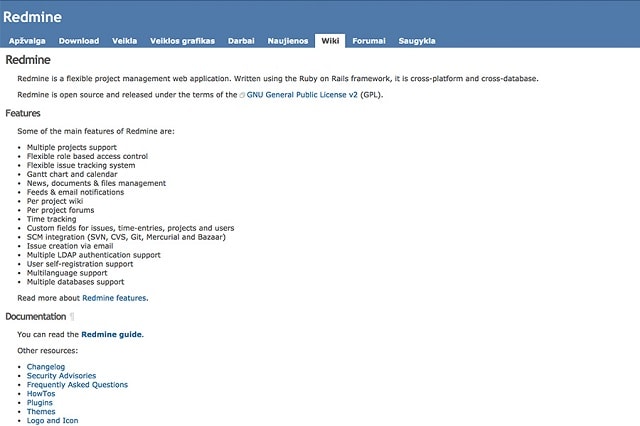 Redmine is yet another great open-source tool, designed for project management as well as bug tracking. It can easily be used with Agile and Scrum team management methodologies. The downside of it is that it might be difficult to use for other functions aside development teams.
14. DevTrack
DevTrack is an all-in-one bug tracking tool that can also be used for making changes and meeting deadlines. Communication and tech-heavy tasks are made simple with DevTrack. Planning and analytical features will help development and all other involved teams work effortlessly and quickly.
15. LeanTesting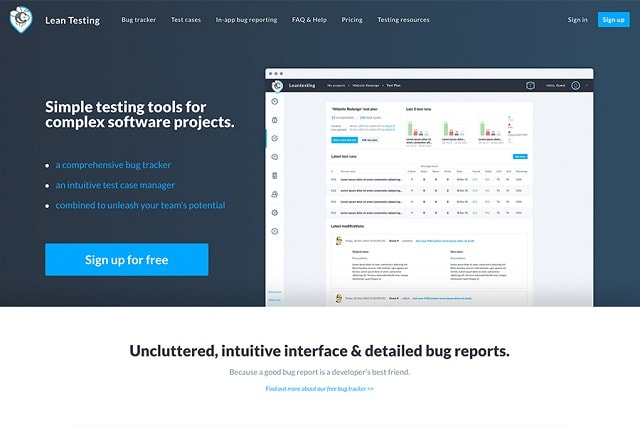 LeanTesting is a testing and bug tracking tool designed for developers, by developers. It's free to use, extremely intuitive, has a browser extension to report bugs on websites, as well as a desktop app to handle the bugs from mobile apps.
16. BugHerd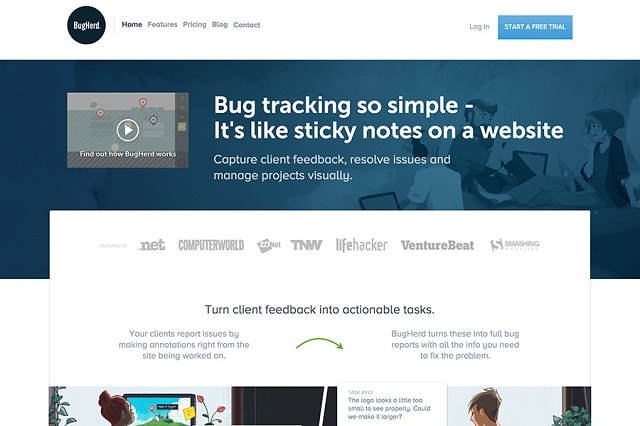 BugHerd essentially lets you add sticky notes to a website. It's great for developers. Sometimes, tricky communication between a client and a developer has been made easy with this bug tracking tool.
17. TrackDuck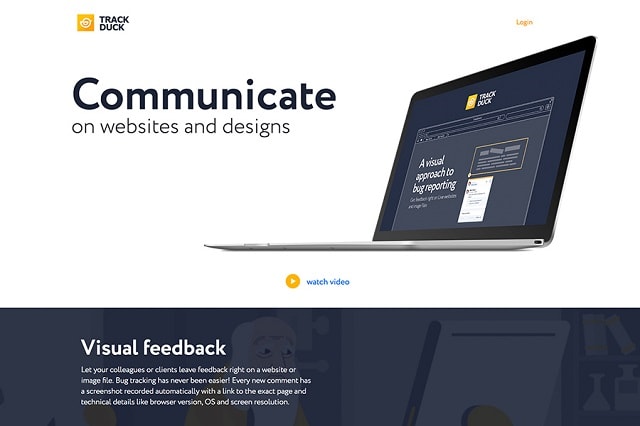 For developers, it's easy to get lost among screenshots, bugs, issues and feedback. However, TrackDuck provides a solution for that. Every new comment has a screenshot, detailed description and link to the page mentioned.
18. OTRS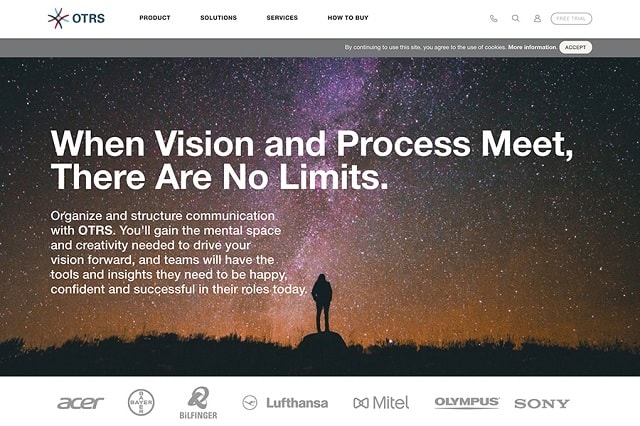 OTRS is open-source ticketing software. The software can not only be used as a ticketing system for your clients, but also as a help desk system to solve other client-related issues.
19. Bugzilla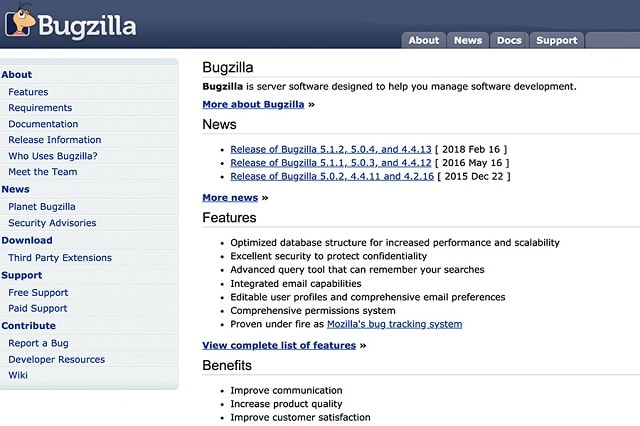 If you are a web developer, chances are you already know Bugzilla. It is one of the first bug tracking systems ever created. It's great for reporting and charting, has customized workflow, and supports multiple database engines. The downside is that it's only created for bug tracking and it doesn't really do much else.
20. Yslow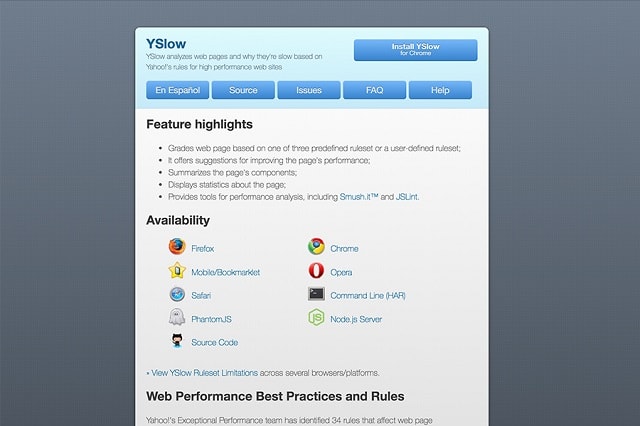 Yslow is a tool designed to determine why a website is too slow. It summarizes a page's components, offers suggestions for improving its performance, and grades pages based on predefined rules set by the developer. It is perfect for performing this single function, but not for anything else.
21. Fossil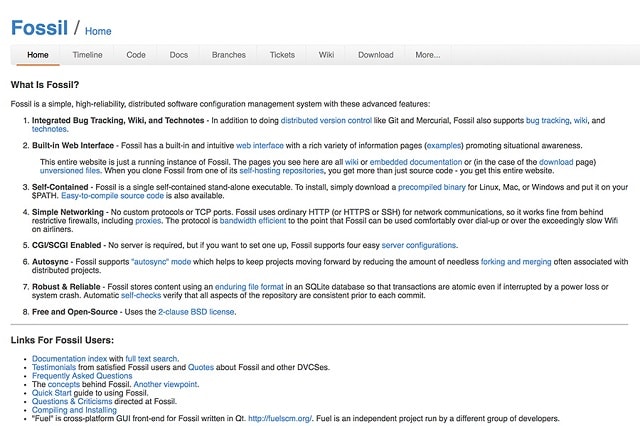 Fossil is a software configuration management system for developers, with features such as bug tracking, wiki, auto sync and many more. It is a web-based application that can be integrated with other apps, too. The downside of Fossil is its complexity.
22. BugAware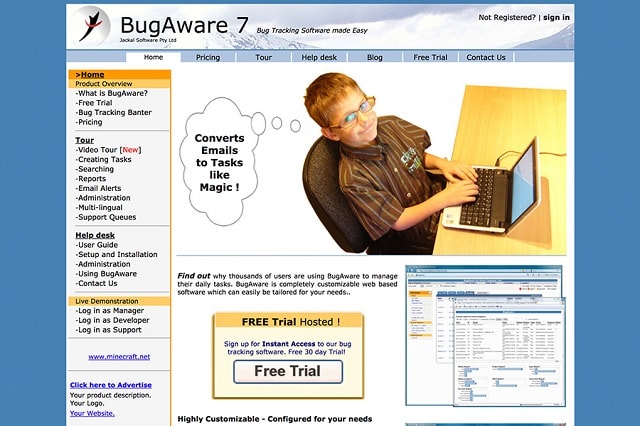 BugAware is a good option for web developers who are working with other teams because of its multi-functionality. It can be used as a bug tracking system as well as help desk software. However, the tool might be a bit pricey for small teams.
23. BontQ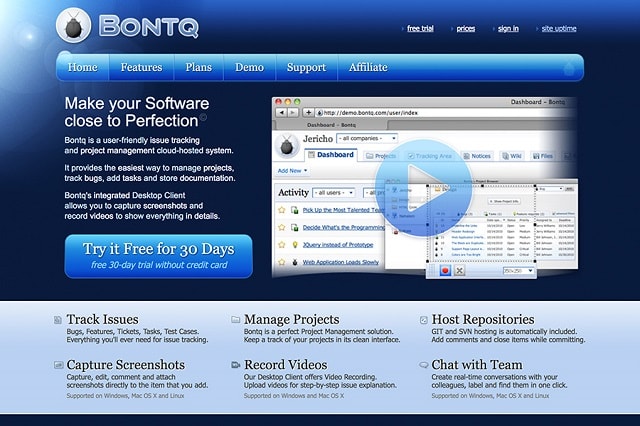 BonQ is designed for developers who need a perfect product. It is a cloud-hosted system as well as a desktop client which enables you to take screenshots and record videos of your bug in action. However, there's no ability to create subtasks with this tool.
24. WebIssues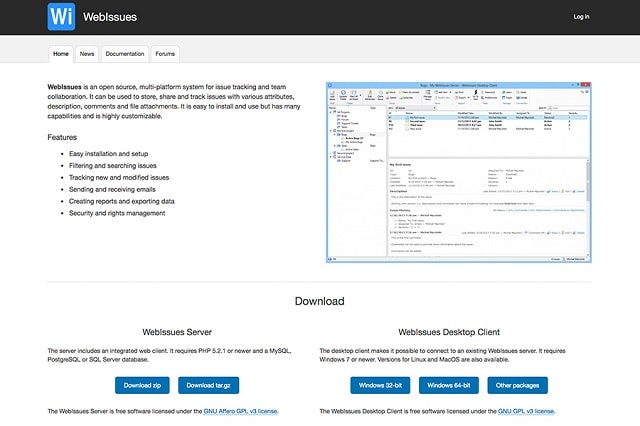 WebIssues is an open-source issue tracking system. You can easily share and store various issues with attributes, screenshots and comments. It is less popular compared to other tools. Nonetheless, it's great for tracking issues and bugs.
25. Gemini
Gemini is a system created to manage a life cycle of various applications. It is filled with features necessary for successful project management and issue tracking, as well as a very easy-to-use team chat system.
Conclusion
Debugging is one of the most important parts of product development, and choosing the right tool is essential. When deciding which bug tracking tool to use, there are a few things to consider:
The size of the team you're working with.
The complexity of the product.
The features you need.
Once you've got the answers to these questions, choosing the right tool for you should be easy, and this list is aimed at helping you do that.