3 insights your small business can glean from Super Bowl LII
Super Bowl LII is in the books with the Philadelphia Eagles beating the New England Patriots 41-33. This was a classic David vs. Goliath championship featuring four-time Super Bowl MVP Tom Brady playing in his eighth Super Bowl, going against journeyman quarterback and backup Nick Foles, who was not supposed to be here. The game started with betting lines favoriting the Patriots by 4.5 points.
Some people watched the Super Bowl because they were Eagles or Patriots fans. Others watched it for the funny commercials or the Justin Timberlake halftime show.
What many Super Bowl viewers didn't realize is that they were actually receiving a lesson in how to successfully run a small business in today's market.
3 insights for SMBs from Super Bowl LII
Hidden within all the fun and excitement of Super Bowl LII were a few pieces of insight for running a small business. Here are three small business lessons we learned watching Super Bowl LII:
You have to be willing to take chances.

You can compete with anyone.

Your strategy is as important as your execution.
Eager to see how these insights correlate to your new venture? Keep reading to find out which Super Bowl LII moments line up with actionable SMB advice.
1. You have to be willing to take chances
Every NFL season starts with 32 teams fighting for a chance to hold the Vince Lombardi Trophy post Super Bowl. Unfortunately, out of the 1,600-plus NFL players and 500-plus NFL coaches and assistants, only one team gets this glory.
If you're one of the two teams that make the Super Bowl, you understand that all the blood, sweat and tears put in throughout the grueling season comes down to this last 60-minute game. And that means no holds barred. You're coaching with the mindset that each series might be your last, and your players are fighting like there is no tomorrow.
Super Bowl LII gave us plenty of examples of risk-taking with multiple two-point conversions, trick plays, and fourth-down attempts. The biggest example in the game of taking a chance was the fourth-and-goal trick play by the Eagles that extended the lead to 22-12 heading into halftime. With the Eagles facing a fourth down at the Patriots' 1.5-yard line, they called a trick play that found quarterback Nick Foles wide open in the end zone, where he caught the touchdown pass.
This was one of the gutsiest plays in NFL history — and was certainly a great example of risk-taking.
Much like the Eagles' fourth-down play, small businesses must be willing to take chances. If you own a small business, you understand risk. In fact, opening a small business is a risk in and of itself. However, you cannot then become risk-averse after you begin operations.
Often, the biggest risks come with the biggest rewards, and the businesses that are willing to make sacrifices and take chances are the ones that will reap those benefits. Being willing to take chances doesn't mean being negligent or naive. Do your research, weigh the cost/benefits of a decision, and be willing to live with the results.
Much like the Eagles, taking measured risks can elevate your small business to new heights.
2. You can compete with anyone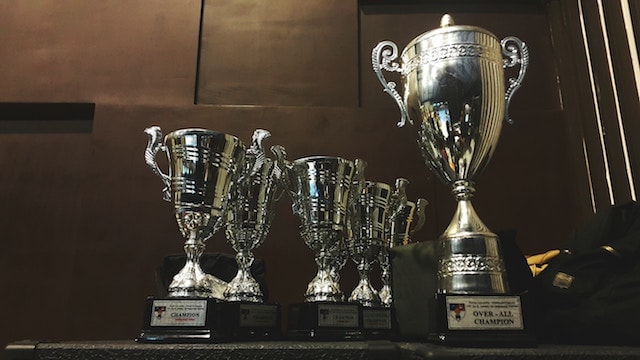 In week 14 against the Los Angeles Rams, the Eagles lost their starting quarterback and MVP candidate, Carson Wentz. Enter Nick Foles, the previous Eagles starting quarterback from 2014 who played on three different teams the last three seasons (Rams, Chiefs, Eagles).
The Eagles went on to finish the year as the No. 1 seed in the NFC, which meant they had home field advantage throughout the playoffs. Yet, they played the underdog in every game — including the Super Bowl.
Even though the Eagles were projected to lose every game in the playoffs, they refused to quit and ultimately won the Super Bowl against the Patriots (and arguably the greatest coach and player in NFL history).
This was the ultimate David vs. Goliath game, and it provides a perfect analogy for small business owners who are concerned about competition.
The small business landscape is incredibly competitive. Between local competition and the rise of globalization, there is no shortage of alternatives for most business offerings. While swimming in the sea of competitors can seem overwhelming, it certainly isn't impossible. As the Eagles beating the Patriots has shown, it's anyone's game.
There are several ways for small businesses to dominate their markets, including:
With a properly optimized website and social strategy, you can drive targeted traffic to your business pages, which will result in more revenue.
3. Your strategy is as important as your execution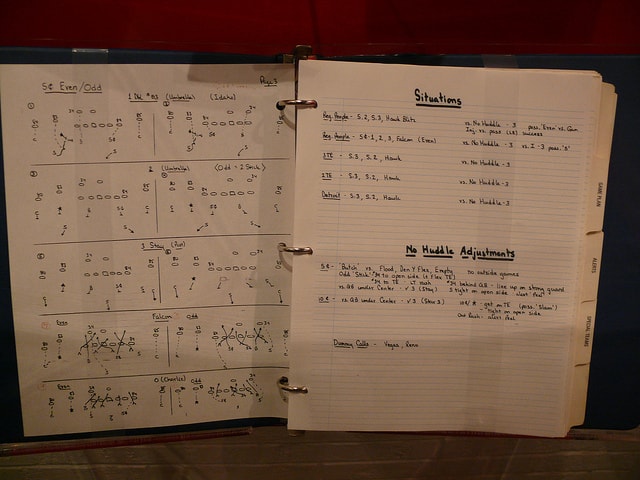 There is a two-week hiatus between the divisional championship games and the Super Bowl. This two-week period gives both teams time to rest, and it gives the coaches time to create a game plan and strategy.
Super Bowl LII featured two completely different coaches. The Patriots' coach, Bill Belichick, is arguably the greatest football coach in NFL History. The Eagles' coach, Doug Pederson, is a second-year head coach who is known for his bold and gutsy style. Both coaches had to create a strategy for the game, while also making in-game adjustments on the fly.
Even though the NFL players ultimately decide the outcome, the strategy and play-calling dictate what the players are meant to do. There were several examples of strategy in Super Bowl LII, but one of the most important was the halftime adjustments made by the Patriots.
In the first half, Rob Gronkowski, an undeniable force on the Patriots' offense, had one catch for nine yards. After halftime, the Patriots made a concerted effort to feature their playmaker. Gronkowski went on to finish the game with nine catches, 116 yards and two touchdowns.
The strategy is just as important as execution.
As a small business owner, you cannot afford to make mistakes or waste resources. Therefore, it's important to take time creating strategies before you start executing.
One area where small business owners typically fail to plan is with their digital marketing. Whether you're creating a website, launching a social media campaign, or writing a blog post, if you don't have a strategy to support your action, it could be in vain. However, if you create a plan that outlines the project parameters, creates accountability, and provides benchmarks and KPIs, then you can be more assertive with your execution and have measurables to gauge the results.
A touchdown for your business
Super Bowl LII is a great parallel to running a successful small business. Small businesses are like the Eagles — they are statistical anomalies if they succeed and are often in a perceived, unwinnable situation. However, just as the Eagles overcame the odds and beat the Patriots, so too can your small business succeed. You just need to create strategic plans, be willing to take chances, and be fearless.