5 tips for effectively managing eCommerce inventory
Ever fill up your virtual shopping cart with goods, only to be told at checkout those items are sold out? Or worse — have you ordered an item, but been notified several days later that it's unavailable? It certainly makes you wish the store was better at managing eCommerce inventory.
If you can't deliver the goods, you'll only frustrate your customers and damage your reputation.
Inventory for small businesses can be tricky, so proper management is essential. Having a backlog of goods can affect your bottom line. Warehousing costs money, plus you always run the risk of having products become obsolete or damaged. If you get your inventory right, you'll save money and enhance your reputation.
5 tips for managing eCommerce inventory
Robust software solutions — combined with strong relationships with suppliers — will ensure you deliver what your customers need. With that in mind, here are five tips to help you with managing eCommerce inventory.
Have a centralized inventory management system.

Have an accurate forecast of your inventory needs.

Have backup suppliers.

Consider drop shipping.

Assign one person or department to be in charge.
A good inventory will keep your business running smooth while inspiring trust with your customers. Read on to learn more.
1. Have a centralized inventory management system
These days, no matter how many products you carry — or how small your budget — there's a software solution to manage your inventory. And businesses of all sizes are taking notice.  According to Peerless Research Group, 87 percent of companies are using some sort of warehouse management system.
Of course, not all of them are created equal.
If you think you can make do with an Excel spreadsheet — think again. Old-fashioned spreadsheets are time-consuming, easy to make mistakes in, can't communicate with your other systems, and aren't scalable. You need something more sophisticated for managing eCommerce inventory.
As your business grows, managing eCommerce inventory in real-time becomes essential. Fortunately, there are numerous options out there — both free and subscription-based — so you can find the right fit for your business. Many offer a free trial to minimize your risks.
Depending on what solution you choose, dedicated inventory software can:
Provide real-time tracking of all of your sales and inventory, so you can manage multiple locations through one interface. You'll have all the stock levels of your stores in one place.
Help you collect data on inventory turnover, so you'll know which products are flying off the shelf, and which ones are languishing in your warehouse.
Sync with your point-of-sale system, other retail software, your online shop, or accounting software.
Give alerts when inventory is low or expiring.
Generate reports to manage customer data.
Help with order fulfillment, including customizable packing slips and barcodes.
Help you integrate with the big boys, such as Walmart Marketplace, so you'll reach even more customers.
Grow with your business.
Cloud-based inventory management software offers small businesses, even more flexibility since all upgrades and back-ups are automatically taken care of. You also have the benefit of accessing your inventory data from anywhere.
With a comprehensive inventory management system, you'll have all the tools for managing eCommerce inventory are at your fingertips.
You'll know when certain items typically sell out, the best time to restock, and how much it's costing you to store stagnant inventory.
2. Have an accurate forecast of your inventory needs
Few businesses consistently sell the same amount of product every day throughout the year.
Your business no doubt has busier and slower times of the year. Carefully managing eCommerce inventory will help you understand product turnaround. You'll be able to figure out what items are popular at what time of year, and pinpoint your most popular selling days.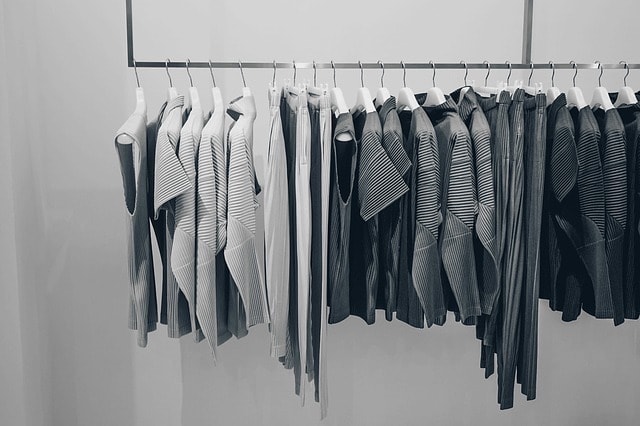 You need to plan ahead, which can be difficult for businesses just starting out. But with the right data, predictable supply and demand patterns start to emerge. Keep in mind things like seasonal considerations and upcoming promotions when figuring out what you need to have in stock.
If you're running a sporting goods store, you'll need to know when the Little League season starts. Or if you have a clothing store, you'll want to have those winter coats in stock before the cold weather hits.
You don't want to be stuck storing bulky seasonal goods that won't be moving from your shelves until the next year.
By having up-to-date inventory information, you can mark down products that are costly to store, so you can reduce carrying costs with managing eCommerce inventory.
3. Have backup suppliers
As a small business, you're dependent on suppliers. They need to be reliable. A good supplier will provide you with:
Quality products
Consistent, on-time delivery
Knowledge of industry trends
Loyalty is important, but you should also have backup suppliers on hand in case something happens to your go-to source. With managing eCommerce inventory, you never know when a huge order might roll in that your usual supplier can't handle.
If you rely on a single supplier, a devastating hurricane or fire, or even a labor dispute, can knock you out of the game.
Ideally, you should look for a backup supplier from a different city or one that receives its goods in a different port.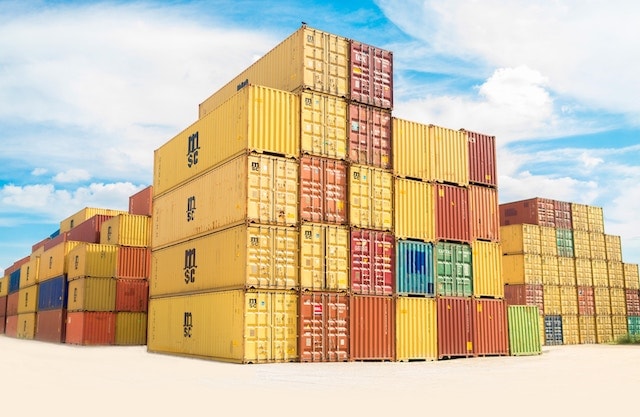 The supply chain is critical to the smooth running of your business. If your supplier can't get you the goods, your inventory needs will suffer — and you'll have nothing to offer your customers.
4. Consider drop shipping
By 2021, worldwide eCommerce sales are projected to reach nearly 4.5 trillion dollars. That's a lot of goods to package and ship, so some small businesses are turning to drop shipping as a fulfillment solution. Large companies, such as Home Depot and Macy's, have been using this method for years.
Depending on what you're selling, consider partnering with a drop shipping supplier to enhance your small business inventory. You do have to relinquish some control, and this method might eat into profit margins, but there are benefits to using outside suppliers.
Since you don't have to physically store your products onsite, you:
Don't have to hassle with packaging or shipping your goods.
Can offer a larger variety of goods.
Can save money by not having to build your own inventory.
Won't tie up your money in slow-moving products.
Drop shipping can also be used for market research. You can temporarily use a drop shipping supplier to flesh out what products are popular and then warehouse those on your own.
5. Assign one person or department to be in charge
Having the proper balance when you're managing eCommerce inventory can make or break a small business. That's why you need someone in your company to own this responsibility.
Some companies opt to have a dedicated stock controller who can forecast supply and demand and place orders accordingly.
If your inventory is large and complicated, you can even outsource this detail.  An outside inventory consultant, who can dedicate the time and perspective to see the big picture, might provide you with valuable insights.
Inventory management for success
By following these tips, you can avoid over-stocking unpopular items or under-stocking the ones in demand. You'll be able to provide your customers with what they want and cut down on those dreaded abandoned shopping carts.
Editor's note: You can't have an eCommerce inventory without an eCommerce site. Check out GoDaddy's GoCentral Online Store. You can manage your inventory with just a few clicks!
Image by: Samuel Zeller on Unsplash