What is deep linking? If you have an eCommerce website or an online business, chances are you already looked at deep linking when you shared specific product pages. To put that in perspective, a website has one home page, but multiple product pages (and other web pages). A deep link is when another website links deeper, to a page other than your home page.
What is deep linking?
When asking yourself, "What is deep linking?" it might be beneficial to look at an example. The URL www.magazine.store directs you to the site's home page. However, the URL www.magazine.store/order/file.jsp?item=/crt/store/splashPages/open/html/eBooks.html&psrc=I706SRIW609 takes you to a separate page on that website. If someone links to this page, it's called a deep link.
How can you take advantage of deep links to your online store?
For an online store, deep links can directly impact conversions. Deep links make it easier for customers to land on category or product pages. For instance, if you run an online promotion for Christmas gifts on your website, you wouldn't want customers to land on the home page, and then search for the Christmas Gifts section. Instead, if they land on a Christmas Gifts category page or page, they are more likely to take an action.
Do deep links impact search engine rankings?
Yes, they do! From a search engine perspective, it's natural that your pages get links from other websites. A website that only has links to its home page is unnatural, and it could be considered spam if it doesn't have deep links or links to other pages.
Product promotions
Product and category pages can get better search engine rankings when they have on-topic backlinks from other websites. For instance, if a product category page on your website is Women's T-shirts, and you have deep links to the Women's T-shirts web page — such as https://www.emirates.store/eos-store/women/t-shirts-/c-24/c-146 — it can be more relevant and will help that web page rank better in the search engine results.
Content marketing
Let's expand our "what is deep linking" question into, "what is deep linking and how does it play into content marketing?" Great question! Deep linking can help you drive more traffic to specific web pages on your website — including blog posts and other content-rich pages.
For example, https://www.insight.tech/healthcare/what-burns-power-in-medical-wearables is a blog post about medical wearables on Intel's tech publication www.insight.tech. Deep links to this webpage will get better organic search engine rankings if the anchor text medical wearables is used in the text of the link instead of the home page being linked using the same keyword.
How can you get more deep links to your web pages?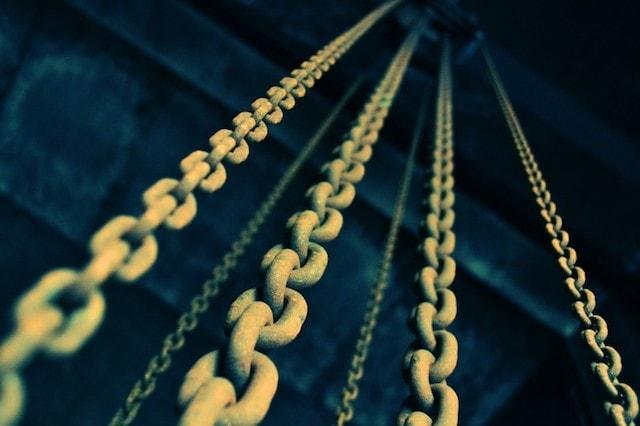 Learning about deep linking means identifying where those links might come from. Let's examine where traffic might originate and how to measure it.
Website analytics
Identify which web pages get the most traffic. Those are important web pages that you should promote organically by getting deep links to them through your content marketing as well as your online ads.
Referral traffic
Check which portals are referring traffic to your web pages. There's a good chance that you will stumble upon websites and blogs that gave you deep links without your knowledge. A good practice is to engage with them in a way that builds relationships. They might be willing to give you more genuine backlinks in the future.
Organic search
Search for your brand and product names on Google to identify any websites that might have written about you, but not given a backlink. You can reach out to them and request a backlink to specific pages or deep links to certain pages on your website.
How can you promote your web pages to get more deep links?
Now that you know about deep linking, your next question is likely how to get more of them.
Product reviews
You can invite bloggers or industry influencers to review your products and put backlinks to relevant pages. The anchor text can be the product name and the backlink will be a deep link to that product on your website.
Affiliate marketing
Affiliates are websites that can drive traffic to your own online presence on a profit-sharing basis. An affiliate website will place ads or promotional content with deep links to your product pages.
Redirect domains
Many URLs on your website, in general, are often long and complicated. As a result, most websites give backlinks to the website's home page instead of linking to a product page. Also, deep links can get broken in the process of backlinking. With new domain extensions such as .store and .online, you have the option to choose a keyword-rich domain name that's easier to work with and remember.
What are the strategic benefits of using domain-redirect deep links?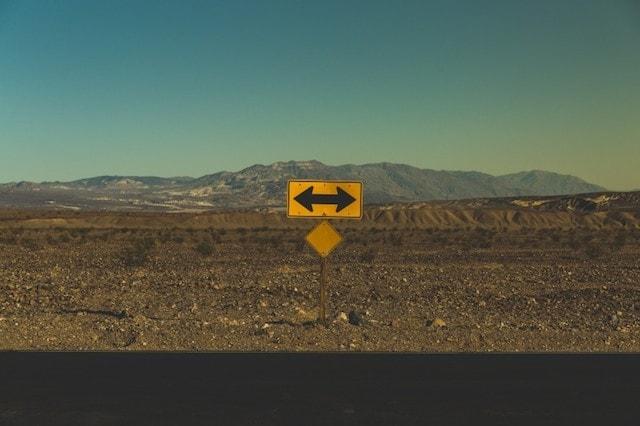 Some of the key characteristics of a successful investment in domain-redirect deep links are:
Keyword rich
It is better for your search engine ranking and SEO. For example, linking the keyword phrase F1 Store to a keyword-rich domain, such as www.f1.store, can give a positive indication to search engines to rank this page higher organically if other websites link to it (and a 301 permanent redirect is used in the redirect).
Memorable
Domain redirect links can be memorable for customers. It's easier for users to remember www.kindle.store instead of https://www.amazon.com/gp/browse.html/ref=as_li_ss_tl?node=133141011&linkCode=sl2&tag=amznip-kindle.store-20&linkId=4cd0d831c10ebb77bbf4aeeb9b352a3a.
Actionable
It's more impactful to include a domain redirect in your marketing communication, such as text on images in your social media promotions to highlight them better.
Versatile
A long, complicated URL will serve no purpose if it's printed on a pamphlet or billboard. A domain redirect link, which is a deep link to a long URL, connects your offline marketing to your website.
Visible
Keyword-rich links, such as www.mclaren.store, are great for social media sharing and online brand visibility.
Strategic
It's an effective way to test a new domain name. By tracking the traffic and acceptance of the domain name, you can decide later if you wish to develop this redirect into a primary website for that category or page.
Impactful
Landing pages on keyword-rich domains on new domain extensions, such as .store, work very well on Google AdWords and Bing Ads for conversions. Research has shown that you might end up paying less for those ads.
Permanent
You can create lasting web pages for your offers and discounts and include a deep link to updated offers. For example, yourbrand.store/offers can become the go-to link for your customers to check the active promotions you are running.
In conclusion
Stop asking yourself, "What is deep linking?" and start making moves to take advantage of the benefits of incorporating it. From content marketing to strategic redirects and more, there are plenty of ways to make deep links work for your online store.