5 ways a real estate agent can make money with mobile marketing strategies
Social media marketing has changed the way we do business so fundamentally that I can't imagine anyone not using it to grow their business. Who wouldn't want to target the exact people who are interested in their products or services, from the convenience of their smartphone? This seems ideal for any industry — but especially for a real estate agent. Mobile marketing strategies + real estate = amazing income potential.
Still, I see plenty of real estate agents who are slow to adopt social media marketing and many who see it as an optional channel.
They likely have a website and most pull online MLS listings into their own site. Yet they're still ignoring Facebook, Twitter, Pinterest, Instagram, YouTube and even blogging as potential real estate marketing tactics.
Growth of mobile marketing strategies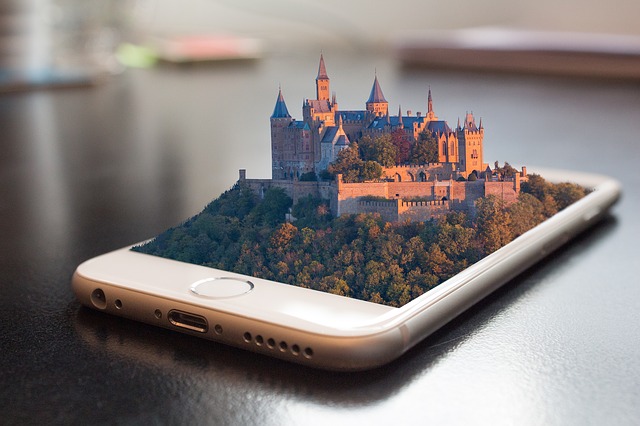 Today, mobile marketing is a growing force in the marketing world. In just a few short years, it's gone from nonexistent to king-maker. That means some enterprising real estate agents still have a chance to jump into mobile marketing strategies with both feet and make a big splash.
Think about it this way: We already know that most buyers come to real estate agents having already done a lot of the legwork. They've been cruising Zillow and Realtor.com, or just driving around neighborhoods, to find the house they want. They've done the research, checked out the videos and seen what you have available.
And they're doing it all on their mobile phones.
That's because Generation Y accounts for 68 percent of all first-time home buyers; they're also the largest demographic population in the United States with 75 million people.
Generation Y. The millennials. The people born with a mobile phone in their hand. The people who don't remember a world without the internet. They have not only researched the houses they want to check out, they checked their credit score, lined up three lenders, and booked an appointment with you on a mobile real estate app.
So, are you still wondering whether you should dip your toes into mobile marketing?
5 mobile marketing strategies for real estate agents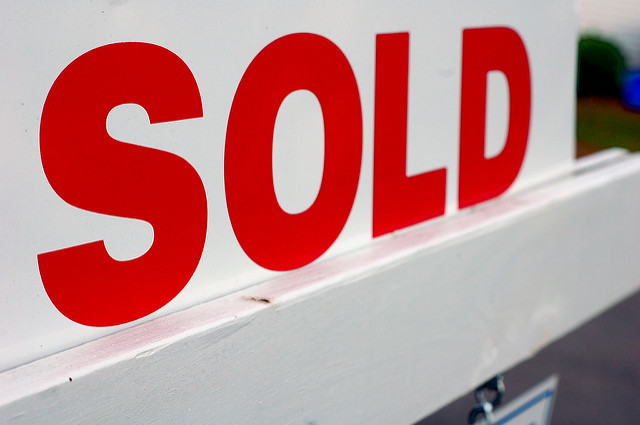 Here are five mobile marketing strategies you can try to help you reach these plugged-in prospects.
1. Make sure your website is mobile-friendly
Open your website on your phone. What do you see? Is it the exact version of your website — is everything tiny and hard to read? Did it load slowly because you have a lot of Flash and large videos on the front page?
That's not a mobile-friendly site. People who see that website are going to quickly close it because mobile devices have given us all the attention span of tsetse flies. We won't wait for long load times, and we don't want to chew up our data trying to load a 2 GB video.
But if your site opened quickly and easily, and is a revamped version of your website that fits on your screen, you have a responsive website. This means it looks good and performs well on any laptop, tablet or phone.
Be sure to use a website building platform that features responsive design, or work with a website developer to create a real estate site that will look and act just as great on mobile as it does on desktop.
Editor's note: Check out GoDaddy GoCentral, a new website builder created with mobile in mind.
2. Write a blog about your city and neighborhood
When my family first moved to Orlando, we didn't know anything about the city so we didn't know where we wanted to live. We searched online for information about the different neighborhoods and suburbs. Luckily we found some articles in the Orlando Sentinel and the city's alt weekly, Orlando Weekly. They gave us a good place to start, but weren't very in-depth.
This is where a local blog could have helped.
I've seen real estate agents in other cities who regularly write blog articles about the neighborhoods they serve. They write about the schools and annual school rankings. They write about local restaurants, churches, local service providers, the history of the neighborhood and anything else that potential buyers would look at to make an informed decision. They provide so much information about the neighborhood that they're seen as the expert.
After all, if buyers see that you know a lot about your neighborhood, who do you think they'll call about buying a house there?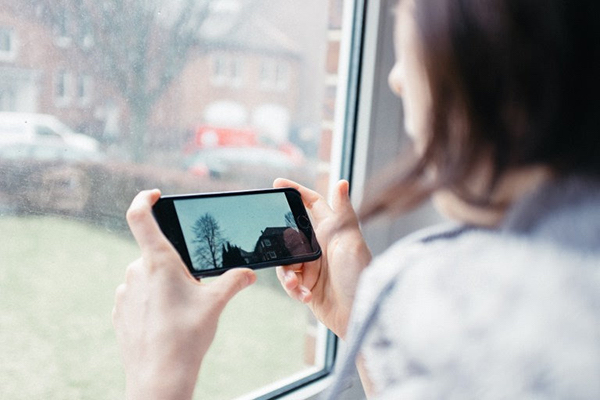 3. Embrace mobile video
We already know how popular mobile videos are —130 million people watched mobile videos in 2015. (I think my daughters accounted for about 5 million of those people, though.)
Video can make a big difference to any marketer, but especially to a real estate agent. In Australia, real estate listings that include a video get 403 percent more inquiries than one without.
That's not a typo. Four hundred three percent more inquiries for listings with a video.
The video can be something as simple as you shooting a walkthrough tour with your iPhone while you narrate. Or it can be a photo slideshow of the house's best features set to music. Or it can even be something professionally produced and lighted.
I've met videographers who specialize only in real estate videos who can knock out a high-quality video of a house in a couple hours. I even know a video drone operator who shoots bird's-eye views of neighborhoods and houses, and even fly-throughs. There are plenty of people out there who can help you produce videos for your houses — especially if you don't have the time to shoot and edit a video for each listing.
Best of all, there aren't many real estate agents who are using video in their real estate marketing. Imagine what you could do in your local market if you were to become one of the first!
4. Use texting and SMS
A few years ago, QR codes were all the rage in mobile real estate marketing. An interested buyer would scan a code on the For Sale sign, and they would be taken right to that listing on the real estate agent's website. There, they could find all the information usually found on an information flier.
QR codes have sort of died off (users have to download a QR code reader, since it's not built into mobile phones, which has hurt adoption rates). However, people are still using text messages and SMS to receive information. There are text and SMS distribution services, including a few services that specialize in real estate.
Just place the SMS number and individual house code on your For Sale sign, and include a call to action. Buyers will text that code to your number for more information on the house. And unlike the people who grab a home flier out of the box, you can keep in touch with these potential buyers. If they don't like the first home they asked about, maybe they'll ask you to help them find one they do like.
5. Finally, consider mobile advertising
Facebook has been very good to real estate agents over the years. A few years ago, when I co-authored No Bullshit Social Media, we wrote about a real estate agent in Austin, Texas, who targeted Facebook ads to employees of companies that were moving their headquarters to Austin.
These days, you can reach people via mobile advertising with Facebook Sponsored Stories that target people based on age, gender, location and a number of other factors. You can set your reach and ad budget to shut off after you reach a certain number of impressions or clicks so you're not spending your entire ad budget in the first three days.
You can also advertise on mobile real estate apps like Zillow and Realtor.com to promote your local listings as well as your real estate agency.
Mobile marketing works
Mobile marketing is the new wave of real estate marketing. Real estate agents who are still deciding whether to jump on the bandwagon are going to have a tough time recovering if they don't do it soon.
Mobile marketing is still new enough that you can get an early start on your competitors, and reach the growing number of mobile-oriented home buyers.
We already know that 68 percent of millennials use their mobile devices to buy their next home, and that number is only going to grow as more of them reach home-buying age. That doesn't include the number of Generation X individuals and even the Baby Boomers who have embraced mobile as an information-gathering tool as well.
Finally, I like mobile marketing because it's one of the easiest channels to track and measure. You can count the number of visitors to an ad, a web page, a listing or an SMS request. As you gather people's information, enter it into your CRM, and track them through the home buying process.
This helps you understand which marketing channels are working for you and which aren't. Gone are the days of guessing at the effectiveness of your newspaper advertising and phonebook listings, wondering how many people actually saw them. With mobile marketing strategies, you can track and measure results immediately, and make any changes and updates within minutes.