6 tips for taking enticing food photos
This article was originally published on the ChowNow Blog
If you're in the food industry, or simply a social media user, you're no stranger to the huge food photography trend that's dominating news feeds everywhere. As a restaurant owner, your menu photos can double as a powerful marketing tool to attract and retain customers. Consumers are constantly inundated with #foodie photos, so it's important that yours stand out from the crowd. The following food photography tips will help get you started on taking tasty and enticing food photos for your restaurant menu.
1. Plan for the best lighting
As a rule of thumb, aim for natural light and try to take photos in the morning (around 10 a.m.) or afternoon (around 3 p.m.). If you can't get your food outside, don't fret: shooting near a window will work, too. Keep in mind that taking photos around these times will allow for softer natural lighting and will help you avoid harsh shadows. And if you can't shoot in daylight, aim for one overhead light source so as not to wash out your food.
2. Garnish your dishes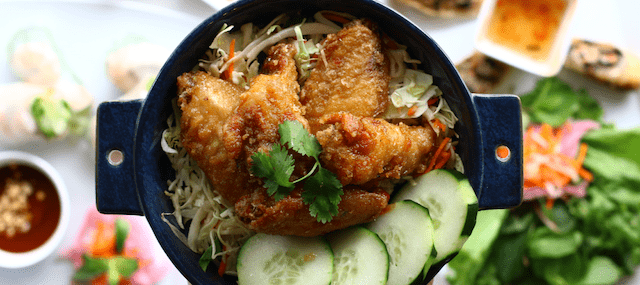 Think of garnishes as accessories – your restaurant food photography will look significantly better with them. This is especially true with monochromatic dishes such as soups or sauces. A great garnish can range from parsley to an edible flower or even a piece of crusty, baked bread on the side. Dressing up your dishes adds to the wow factor of an already delicious looking menu item.
3. Work the angle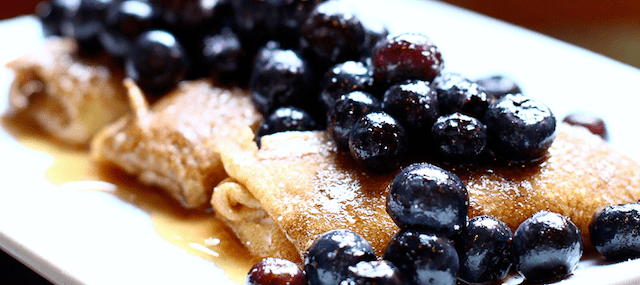 No matter how tasty and colorful a menu item is, it can fall flat without a good angle. Taking a straight-down, overhead shot of a dish doesn't detail the texture and depth of that particular food, but it does create an interesting composition if you are shooting a table full of dishes. Shooting your photo from an angle can add lighting variations, depth and overall interest. Remember, the goal is to get a mouth-watering reaction – angles can make food look so real that your customer can almost taste it!
4. Be realistic
There's nothing worse for a customer than being served a meal that looks nothing like the picture on the menu. While it's important to take a quality photograph of the menu item, it's also important that it's a realistic portrayal of what's placed in front of the customer. Restaurants make the mistake of featuring elaborate photos of dishes in an effort to entice the customer to order, but this tactic can backfire if the real dish falls short.
5. Edit for the best results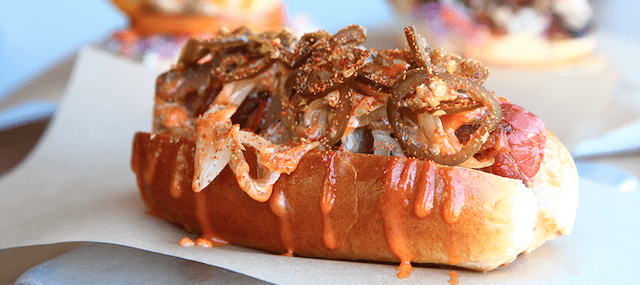 It's cheaper and easier than ever to own an editing program for touching up photos. Generally, food photos should be colorful, bright, and sharp. For an easy-to-use phone app, try VSCO. If you want more control, check out Adobe Lightroom for PC or Mac, which offers a one-week free trial and useful tutorial videos to help you get started. A good rule of thumb if you aren't sure where to start editing: boost vibrance, lift any dark shadows, and sharpen your image by increasing clarity and/or contrast (just don't overdo it!). You'll be a pro in no time.
6. Know your camera
If you're limited to a camera phone, don't sweat it. Built-in cameras are constantly improving and you'll still be able to take a professional-looking photo with them, no expensive equipment needed. Follow the steps above (paying special attention to your lighting and angles!) and make sure your phone is set to capture the highest resolution image possible — for iPhone users, that means making sure your camera is set to "HDR", which can be turned on at the top of your phone screen in the camera mode.
The food photography craze isn't going anywhere soon, so why not capitalize on it with amazing images for your restaurant's menu or social media channels? Don't underestimate the power of imagery to point customers in the right direction or influence their next meal!
Don't have online ordering at your restaurant? Get a free demo from one of our experts today!