A brief intro to HTTPS & SEO
2017 is shaping up to be the year of website security. HTTPS has come sharply into focus as of late, although Google has been pushing for a more secure web since 2014. However, HTTPS affects more than simply your site's security — it plays a vital role in your Search Engine Optimization (SEO) efforts. Let's take a look at how HTTPS & SEO work together.
HTTPS & SEO go hand-in-hand
While Google's guidelines are certainly a reason to make the switch to HTTPS, your visitors are important, too. After all, a site that lacks trust will see its traffic figures drop. This means that switching to HTTPS is important, as long as you're mindful of the benefits and drawbacks it provides.
In this post, we'll begin by looking at what HTTPS is and explaining why it's likely to be a part of your future. We'll then sum up the impact HTTPS will have on your SEO before discussing how to monitor your site's SEO performance. Let's get started!
What is HTTPS (and why does it matter)

HyperText Transfer Protocol Secure (HTTPS) determines how data is transferred across the web. It works within an encrypted Secure Sockets Layer (SSL) connection to ensure that data is protected from interceptions along the way. In short, you can't have HTTPS without an SSL.
In contrast, HTTP is the unsecured version of the protocol. It works similarly to HTTPS, but doesn't include encryption. There are a number of benefits to using HTTPS you'll want to consider:
In short, making the switch to HTTPS is desirable for many websites. Let's take a closer look at why by considering how HTTPS & SEO work together to potentially increase your ranking.
How HTTPS impacts your SEO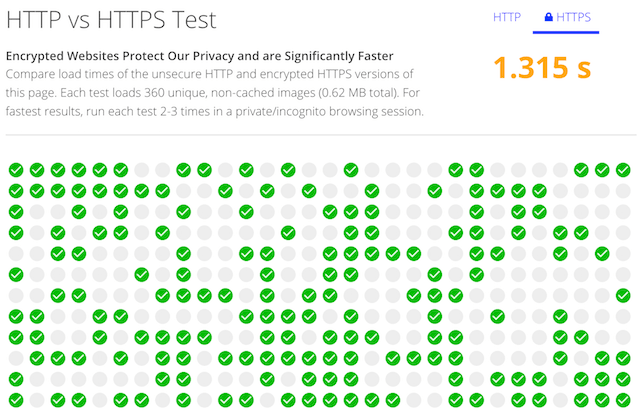 Let's cut to the chase: Making the jump to HTTPS definitely does help with your SEO. However, while this technology has been around for a while, you previously needed a large budget to get onboard.
With so many cost-effective SSL certificates available, adoption has become more widespread.
However, because this trend is so recent, there's not much hard data yet to clearly show the benefit to your search rankings. Even so, we've already gleaned that HTTPS impacts SEO in a few crucial ways:
If you haven't guessed by now, we feel confident that HTTPS can benefit all sites, regardless of your niche or visitor base. What's more, getting onboard involves less hassle than ever before.
Pro tip: Assess your own site's SEO performance before, during and after the switch to monitor results as they happen. That way, you'll be able to keep an eye on the effects for yourself.
How to monitor your site's SEO performance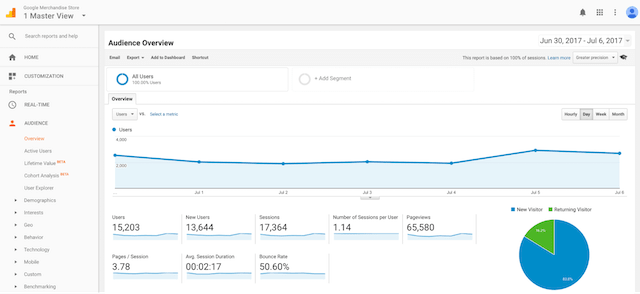 While you could use a tool such as Google Analytics to monitor your SEO, you'll get more mileage from a dedicated solution (or even by combining approaches).
There are a number of tools that can help you monitor your SEO performance (such as Neil Patel's SEO Analyzer and Moz Pro's Rank Tracker). However, given our focus on improving your search rankings, it's worth considering solutions from the two major search engines — Google's Search Console and Bing's SEO Analyzer.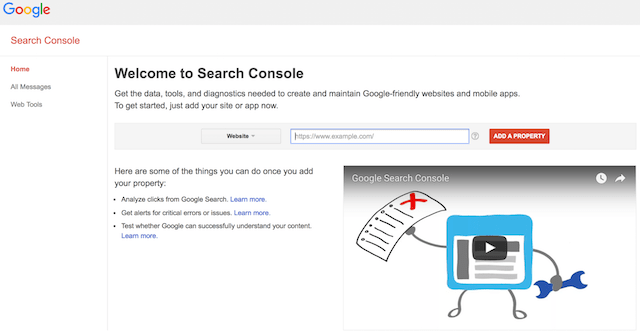 Google Search Console (and its closely related cousin, Google Analytics) is the industry standard for analytical insight about your website and its visitors. It's incredibly easy to use for gauging your SEO performance, offers you insight into how your site is viewed by real users, and can also help you meet Google's (largely secret) requirements for ranking highly.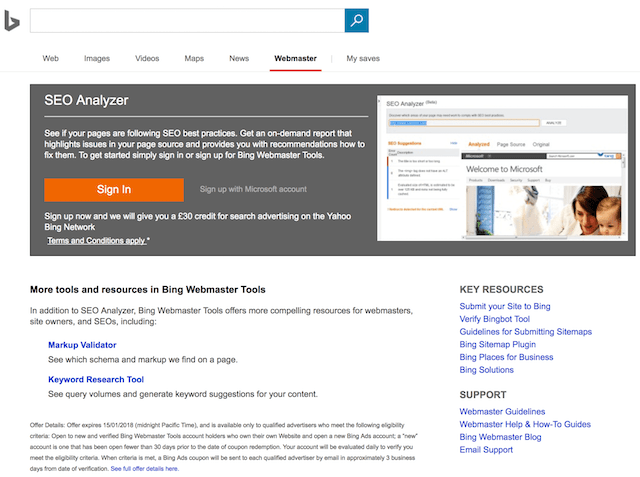 In contrast, Bing's SEO Analyzer helps you rank well on its respective search engine and works by creating a report listing SEO concerns about your site. While it's a different beast from Google's solution, it's no harder to use and will be necessary to make sure you're found, regardless of your users' preferred search engines.
Conclusion
Given their search engine dominance, whenever Google has an opinion on SEO, it's important to listen. The talk in 2017 has been of the impact HTTPS has on SEO. While Google has been championing the switch for years, many sites are just starting to come around.
In this piece, we've talked about HTTPS and its relevance, then discussed whether HTTPS has an impact on your SEO and what to expect after the switch. To wrap things up, we looked at how to keep tabs on your site's SEO performance. And the takeaway is clear — it's advantageous to make the switch now, as a delay could see your page rankings plummet beyond repair.
Protect your customers with an affordable SSL from GoDaddy, and enjoy all the benefits that come from having a trusted, HTTPS website.
Image by: Christiaan Colen via VisualHunt.com / CC BY-SA