GoDaddy guide to funding a business.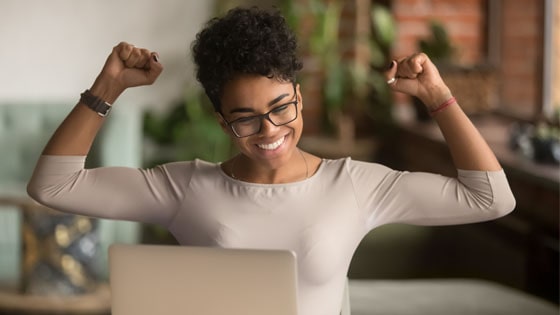 Do you have a great startup idea or a new venture that needs funding to grow? Funding a business can be tricky, but we're here to help.
Business funding might come from bootstrapping and personal loans, crowdfunding, angel investment, SBA loans, traditional short-term or long-term loans, small business grants, business credit cards or credit lines, equipment financing, equity fundraising, microloans and more.
Whew! That's a lot to digest.
Whether you're just starting out or looking to level up, you're in the right place.
Funding a business — The basics
Not sure which types of funding options are available? We've got you covered with articles that explore many different ways to finance a business.
Start with a nifty overview of different types of startup and small business funding.
No matter where you are in your entrepreneurial journey, you have funding options.
Learn how to build the business credit you'll need to secure certain types of financing, including coveted Small Business Administration (SBA) loans.
Discover what lenders look for to approve small business loans, how to qualify for federal grants, and how to avoid getting turned down for business funding.
Take a deep dive into the best crowdfunding platforms for myriad ventures, including creative stuff and even nonprofits.
Find info about grants, loans and VC firms designed especially for women- and minority-owned ventures. And learn about funding available for big purchases like manufacturing equipment.
If you're ready to take the first step or the next step, use these resources to help you get there.
You've got this.