8 email marketing trends you need to know for 2020
There's no doubt that email is a key part of every business marketing strategy and, as such, email marketing trends are worth studying.
In a survey conducted by emarsys and WBR Digital, retailers overwhelmingly agreed that email marketing is responsible for a good portion of their lead-generation efforts. Specifically, 81% said email was a major force in customer acquisition, and 80% said it was a key driver in retaining customers.
All of this wouldn't be possible, of course, without consumers' willingness to stay connected to email.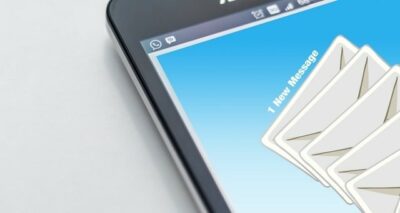 OptinMonster found that 99% of people check their email every day. But regardless of how frequently consumers check their inbox, it appears those email marketing efforts aren't going to waste either as:
Clearly, email marketing is positively received from both sides.
However, like any other type of marketing, it's important to stay ahead of always-evolving trends. As we move closer to the end of the year, let's take a look at the eight email marketing trends you'll need to know about for 2020.
8 key email marketing trends
Without further ado, here are eight email marketing trends to pay attention to this year:
Interactive content
Casual copy
Automation
Artificial intelligence
Omnichannel
Hyper-personalization
Data privacy
Mobile optimization
The thing with trends, obviously, is that it's crucial to plan ahead. It's not much use making yourself aware of a trend after it's manifested and then jumping in midstream to make adjustments.
Let's get started learning and implementing them now!
1. Interactive content
Interactive, or dynamic, content is really about removing friction from the user experience while creating an extra layer of intrigue that inspires engagement.
This is something that web developers have a lot of fun with on websites right now, but it isn't really something that's emerged among email marketing trends until very recently.
When you think about it, email subscribers don't enjoy the same luxuries as your website visitors. In order to read content, watch videos or purchase products, they have to click a link embedded in your email so they can visit a live web page and complete the action there.
In 2020, that extra step will go away as developers and marketers will be able to add interactive content directly to their emails.
For example, they can embed:
Image hover and rollover functionality
GIFs
HTML5 video players
Quizzes and surveys
Product review submissions
Countdown timers
Hamburger menus
Search bars
Add-to-cart or click-to-purchase functionality
The only thing to keep in mind with dynamic content is that not all email providers will support this sort of built-in interactivity, which means it's important to provide alternative options for subscribers who won't have access.
2. Casual copy
As Twitter and text messaging quickly become more standard ways of communicating professionally, it's no surprise that other forms of communication would take on the brief and more conversational tones used on those platforms, too.
Email, in particular, lends itself well to this casual revolution as this type of content should be viewed as a conversation between you and your audience — not just another opportunity for you to sell, sell, sell.
Take this another step further.
A more conversational approach also means we're going to see more use of emojis in email marketing trends.
As many as 92% of online consumers report using emojis in some capacity.
Appboy reported that emojis already make quite a splash in email marketing, noting a 775% increase between 2015 and 2016. They also pointed out that triggered emails (like abandoned cart reminders, welcome messages, etc.) use emojis even more — with a 7,000% increase year-over-year. This is likely due to marketers wanting to soften up what might otherwise be interpreted as a cold, automated message.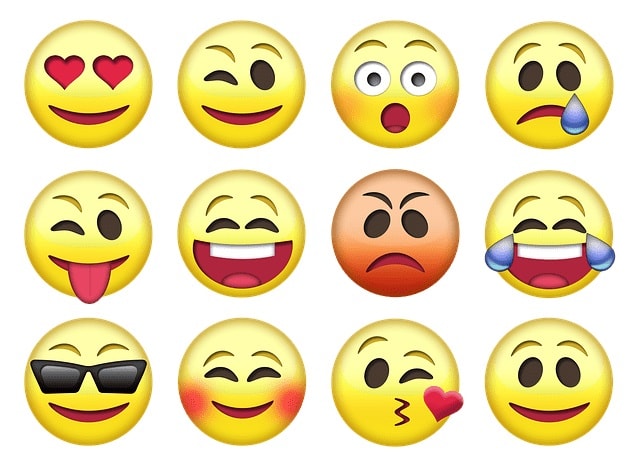 Editor's note: GoDaddy Websites + Marketing Ecommerce makes sending abandoned cart emails a snap. After a quick setup, an email will be automatically sent to shoppers who leave before completing their purchases.
3. Automation
Speaking of action-triggered emails, there will be a rise in email marketing automation in 2020.
While there might be certain occasions where you want to compose an email message from scratch or compile a custom list of content to share with followers, automation will come in handy outside of those times.
In essence, automating your emails will spare you from having to manually compile each and every message.
Also, by using third-party software or plugins to manage this process on your behalf, you'll be able to make smarter decisions about those trigger events as well as what type of message deserves to be sent directly in response to them.
Another aspect of automation is the segmentation of your email list. By segmenting your contacts, you will be able to send email campaigns that are most relevant to them. This then has the potential to boost your open and click-through rates, which leads to a more engaged list.
Related: Email automation 101 — 5 steps to automate email marketing
4. Artificial intelligence
Big data used to be one of those things that only the enterprise could reap the benefits from.
Thanks to easier and cheaper access to cloud computing resources, businesses of all sizes can now work with large data sets in order to better understand what's happening within their operations and to make smarter business decisions that contribute to improved user experience.
As we head to 2020, though, it won't just be about what we can learn from big data. It will be about what we allow machines to do with that data.
Automation is just the first step. After that, we'll see even more strategic and real-time decisions being made by technology.
Krzysztof Jarecki of ExpertSender offered a great example of this: "Most companies have a large content library, so we'll see greater automation of segmentation and matching of customers with the most appropriate content for their business goals."
Essentially, AI will crack open big data and give email marketers even greater insights into how each message should be crafted and for whom.
Related: New survey reports U.S. entrepreneurs optimistic about growth and technology
5. Omnichannel
Previously, marketing was viewed as a multi-pronged strategy (i.e., email vs. content vs. social media, and so on). Then, we saw the rise of multi-channel marketing in which all platforms and contact points — virtual or out in the real world — had to work seamlessly together.
The omnichannel experience will continue to dominate into 2020, and this will significantly impact email marketing trends.
Pawel Sala of FreshMail told Email Vendor Selection, "Being able to use and process both the data from email marketing platforms and the data outsourced from integrated apps and services, email communication will be[come] highly personalized and relevant."
Personalization and relevancy enhancements aren't the only benefits of integrating all marketing platforms together. Email will serve as the glue that holds all experiences with your brand together.
Someone purchases something in store? They receive a follow-up email with their receipt.
Someone calls customer service to inquire about an order? They receive a survey to ensure that the experience was a positive one.
Someone retweets one of your articles? They receive an email with a link to a downloadable white paper on a related topic.
The goal of omnichannel marketing is to create a more fluid experience. No matter where your customers go, you'll consistently have a way to engage with them and maintain a reliable presence.
6. Hyper-personalization
I mentioned earlier that automation will continue to be on the rise throughout 2020. But with automation, you run the risk of your message coming across as robotic and cold. If that happens, you will alienate your subscribers and they won't read your messages. That's where personalization comes in.
The easiest way to add personalization to your email marketing is to use your subscriber's first name, both in emails and in your subject lines.
Beyond using their names, you can also use other information you have about them. For example, surprise them with a discount for their birthday or create a recommended product list based on their previous purchases.
7. Data privacy
GDPR went into effect in 2018, but that is not the only reason that data privacy continues to be important in 2019 and beyond. Due to numerous hacking scandals, security breaches and data misuse, companies need to remain vigilant and implement security protocols and policies that will protect their subscriber data.
Capturing explicit consent is the first step toward making sure you're respecting your subscriber's privacy.
Be transparent on your opt-in forms and make sure they clearly say exactly what subscribers are signing up for.
Your email campaigns need to provide your subscribers with an easy way to unsubscribe from future mailings. Beyond that, your company needs to make it easy for your clients and customers to request access to their data for review and deletion.
8. Mobile optimization
According to statistics, at least 50% of emails are opened on mobile devices. This indicates that the future of email marketing is moving toward mobile.
If you want to make sure your subscribers remain engaged with your brand and business, do your best to optimize your campaigns for mobile devices.
On top of that, just in the past two years, mobile conversion rates were equivalent to desktop conversion rates. This means that email marketing that's optimized for mobile now has more potential to convert your subscribers into paying customers and clients.
That's why it pays off to spend some time improving the mobile user experience and deliver email campaigns that can easily be retrieved and read on mobile devices.
The future of email marketing
Although the email marketing trends of 2020 won't stray too far from what things looked like last year, you'll notice there's a growing reliance on automation, integration and AI.
In order to better serve your audience, you'll need to provide them with content that's valuable, relevant, personalized and, most importantly, optimized for mobile devices — and these eight email marketing trends will enable you to do that.
By keeping these email marketing trends in mind, you will be able to build a better relationship with your audience, engage them and lead them toward taking action.
Editor's note: If you're looking for a reliable email marketing platform, GoDaddy Email Marketing can help. You can create an engaging email campaign with readily available templates images, and even personalize customer emails with birthday discounts and other special offers.
Image by: James Baldwin on Unsplash