Habits of business owners who get paid on time
Some entrepreneurs seem to be constantly struggling. In many cases, they have consistent work and clients but are constantly fretting about how to get paid on time. The problem? They might say that the fault lies with their clients. But more than likely, they're actually doing something that's shooting themselves in the foot when it comes time to collect payment.
So what separates the business owners who get paid on time from those who are double-checking the mail everyday, hoping that an errant check will show up? These proactive habits.
6 habits of business owners who get paid on time
They have a contract.

They invoice consistently.

They provide multiple payment options.

They have a follow-up system in place.

They know someone in Accounts Payable.

They get paid upfront.
Let's look at each habit in more detail, shall we?
1. They have a contract
And you know what? It doesn't have to be a complicated, 12-page-long affair. In fact, the simpler, the better.
If you don't have a standard document to use, here are two solid options:
AND CO has a contract creation tool. Since being recently acquired by Fiverr, all of AND CO's useful business administration tools are now completely free. Their contracts tool prompts you to set details regarding things like pricing, fees and revisions. You can edit the fine print if you want, but there's usually no need when it comes to a straightforward business deal.
LegalZoom offers unlimited access to 160+ legal forms that span a wide range of business activities, starting at less than $10 per month (additional fees for attorney support). Legal form options include agreements covering employee nondisclosure, independent contractors and consulting services.
So let's say you do have the perfect contract.
A tool like HelloSign can help you with obtaining legally-compliant eSignatures. If you have an average of three documents or less in need of signatures each month, their free plan will work great for you. Or, for a fairly nominal fee, you'll be able to send unlimited documents out for eSignatures.
Regardless of how you get your contacts signed, the most important thing is that you have them.
Contracts define the scope of work so that you can refer your client back to them if they're asking for more than what's been promised. Furthermore, they define stipulations regarding things like payment terms and consequences for things like late fees so that clients are hesitant to push the limit.
2. They invoice consistently
Since you've already defined payment terms (due upon receipt, net 30, net 60, etc.) in the signed contract (you have, haven't you?), it's important to align your invoicing efforts as such.
For example, if you expect to be paid for work completed during March and agreed on net 30 for payment terms with your client, then you should promptly invoice on the last day of March and expect to be paid by the end of April.
Following this example, waiting to invoice until mid-April allows for the possibility that you'll be paid late.
Inconsistency in invoicing can also send a bad signal to clients.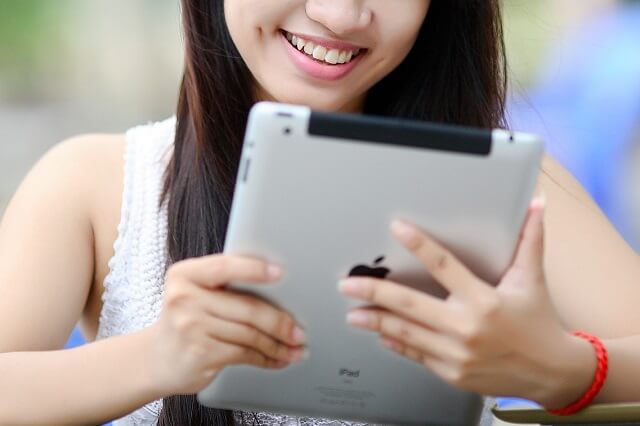 Here's how to stay on top of things:
Set a recurring calendar reminder to invoice clients based on your negotiated payment terms. Paid on receipt provides the greatest opportunity for you to get paid on time. But when working with bigger organizations, you'll probably have to come to terms with net 30 terms — or an even longer timeframe.
Better yet, set recurring transactions for regular invoices by using your accounting tool of choice. The more you can automate, the more your business starts to run itself, and the more likely you are to get paid on time!
3. They provide multiple payment options
It's a well-known fact that the harder you make it for a client to pay you, the less likely they are to ever do it.
Look, we all dream of a situation where it's possible to securely process payments using a trustworthy system without paying three percent or more in payment processing fees. Unfortunately, most clients are used to (and trust in) tools like PayPal and Stripe — which take a hefty cut in fees when clients pay with a credit card.
When possible, encourage clients to pay with fee-less tools like Chase Quickpay or Venmo. But for new clients and large organizations, ask them about their payment preferences.
Sometimes, a compromise can be made on payment processing fees when sacrificing time by accepting checks. You have to decide which specific dimensions are most important to you when it comes to payment: timing or fees.
There is some good news when processing payment with a tool like PayPal: payment processing fees can act as a tax deduction!
4. They have a follow-up system in place
Despite your best efforts, there will still be times when clients ignore your automated, on-time invoice and payments will be late. If that happens, you must act swiftly to get back on track and ensure that this doesn't happen again.
So how can you prevent a recurring situation where you don't get paid on time?
Follow up as soon as an invoice is overdue.
Or better yet, send an email reminder right before it goes overdue. Depending on your accounting system, this is a process that you can automate in the back end.
If payment goes late by another day, get the client on the phone and ask them to pay the invoice right then and there. It's harder for clients to ignore this direct confrontation and it'll likely embarrass them to the point of never letting it happen again!
5. They know someone in Accounts Payable
Many businesses have a point person or department for handling vendor payments. When you're working on onboarding a new client, make sure to specifically ask for details regarding the person who will be processing your payments.
By knowing someone in Accounts Payable, you can get straight to the root of the issue — they can even give you exact payment dates based on internal processes. By siloing issues such as payment to the department in charge of it, you can focus on mission critical issues with your point of contact for business deliverables.

6. They get paid upfront
The easiest way to avoid many of the issues for business owners who don't get paid on time is simply to remove the possibility of a late payment.
Structure your services so that, at minimum, you receive a deposit before getting started.
Though it's better to get payment in full upfront, it's not always possible to convince a new client to trust you enough to pay the full amount without immediate access to any deliverables.
The great thing about getting a deposit is that it trains your client to pay you. It will force them to become familiar with your payment terms and invoicing system, so that you can get any questions out of the way ahead of time.
Final thoughts to get paid on time
Oftentimes, a shift in mindset and resulting systems is enough to fix the worst issues getting in the way of timely payment from clients. Establish these six habits to turn the tide in your favor if you've been struggling to get paid on time.