Are you tired of working for someone else? Would you like to have more control and responsibility in your career? Do you have a business idea that you've always wanted to try but never had the courage to? If you answered yes to any of those questions, it might be time to step out of your comfort zone and launch your own venture using one of three common startup business models.
A startup refers to a new venture that uses a business model to satisfy some market need by providing a unique product, process or service.
One of the first and most important decisions an entrepreneur must make before launching is which of the startup business models they want to operate within.
The business model you choose dictates how you intend to monetize your company. There are several different types and variations of business models — for both traditional brick-and-mortar businesses and eCommerce.
Below are three startup business models for you to consider as you think about the best way to launch your venture.
Freemium startup business models
"The easiest way to get one million people paying is to get one billion people using." ~ Phil Libin, Evernote
Heard of Evernote? It's a web service and mobile app that provides tools to improve the way people take notes, organize lists, and prioritize information. It also operates using a freemium business model.
Evernote launched in 2008 and reached three million users in less than 24 months — and now services more than 200 million users around the world.
The freemium business model is built on the idea that you should provide your offering for free to customers on the premise that you can attract more attention and eventually convert those free users to a premium version of your offering that has more perceived value.
A freemium business model is an excellent option for online software startups that can segment levels of their offering and keep per-user cost low.
This business model attracts more users to the software, which helps you improve the product while also providing you with targeted leads for upsells.
There are a lot of reasons to consider the freemium model, and many startups have succeeded using this business model. However, there are also pitfalls to giving your service or product away for free with the assumption that some users will pay for additional benefits.
Businesses that operate with the freemium model must understand that the vast majority of users are only going to use the free version.
For your startup to succeed using the freemium business model, you must find a break-even conversion rate of paid users that covers the costs of your free users. For instance, Evernote was built to succeed with a one-percent conversion rate — meaning they expected 99 percent of their users to never pay for their offering.
If you can hit or exceed your break-even conversion rate, you'll thrive. If you're unable to convert enough paying users to justify the expenses incurred by the free users, then you'll struggle.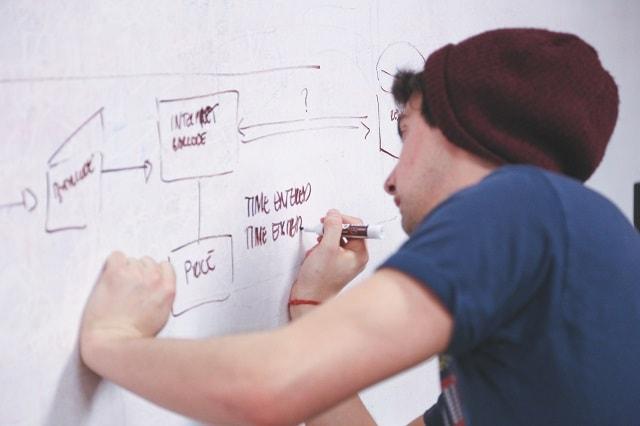 Subscription startup business models
The entertainment Goliath, Netflix, has come a long way from their DVD-delivery service. However, one thing has remained constant throughout all of Netflix's growth and changes — their business model.
Netflix is a great example of a successful business using the subscription model. For a small monthly fee, users gain access to Netflix's streaming video service and physical video delivery catalog.
Businesses have been using the subscription model long before Netflix. In fact, newspaper and magazine corporations were built using subscription startup business models. Rather than paying every time you want to read a newspaper, you can pay one fixed price, and have it delivered to your door every day.
The subscription model is great for customers because it gives them more control over perceived value.
For instance, Netflix users can watch more hours of streaming video if they want to increase the return on their monthly investment.
Subscription business startup models also provide more predictability to cash flow. Customers know how much they will be spending every invoice and businesses can make more accurate projections based on the total users they have and the average churn-rate between cycles.
Subscription box model
More recently, there has been a new trend for product startups called "subscription" boxes, which operate with this same business model. Some of the most successful include Birchbox, Blue Apron, and BarkBox. These companies use subscription startup business models to keep customers paying a recurring price every month for a box of physical products such as clothes, food or dog accessories.
What is interesting about subscription box businesses is that most do not create the products they add to their boxes — they simply curate items from other businesses.
They can create a profit because they receive the curated products below their market value and can then provide value to customers by giving them a collection of products below the rate that it would cost to buy each individually.
While subscription box businesses operate slightly different than Netflix, the underlying revenue model is the same. Provide users with a valuable product or service and lock them into a low, recurring payment plan to access or receive your offering.
There are also risks to the subscription business model, and it's one that Netflix has faced itself. As a startup with the subscription model, you acquire users at a set rate for your product or service. However, if you continue to grow your business and want to add features or value to your offering, you might feel the pressure to increase your subscription fee. This could cause upheaval with your users who have become quite comfortable with their recurring rate.
In 2011, Netflix decided to implement a 60-percent price increase only to be met with huge backlash from their customers. They lost 800,000 subscribers and saw a 77-percent drop in their stock price within four months of the change. They reverted back and have since made much better strategic choices with how they raise their rates.
If your startup has the opportunity for repeated purchases, specifically over a short period of time, then the subscription business model might be the perfect fit.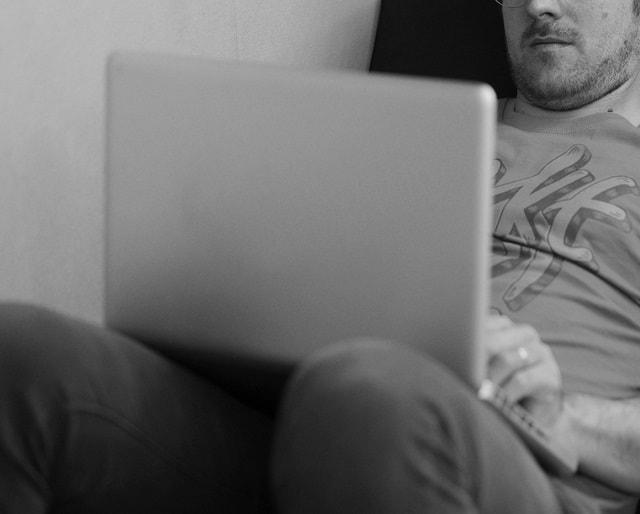 Sharing economy startup business models
Uber, the ride-sharing app, has quickly become a household name. Users can download their mobile application and register as a customer or contract employee.
If you want to become a driver, you must complete an application and subsequent vetting process. Afterward, you'll be eligible to drive customers on Uber's behalf. If you want to be a customer, you simply create an account, insert your payment information and then hail a ride via the virtual interface on your mobile device.
Uber facilitates the entire process, including finding a ride from point A to point B, directing the driver on the best route, rating the driver and rider based on the experience and the exchange of money from the rider to the driver.
Uber is a great example of a sharing economy business. The sharing economy has a lot of other trendy names like peer-to-peer services or collaborative consumption, but it basically involves contractors or arms-length employees completing some service under a brand's umbrella.
Launching a startup using the sharing economy can be difficult. At the heart of a successful sharing economy business is great technology.
Sharing is not novel, but the format and platform in which people share something is. Therefore, successful startups using this model need to create a new and engaging process or platform that facilitates sharing.
The benefit to this business model is that your startup does not need to manufacture any products or hold inventory because your customers are the ones who are sharing their own possessions. Moreover, you can scale this business much more quickly while also offering value in the form of sustainability.
There are also risks to sharing economy startup business models.
The biggest hurdle startups face in this space is developing trust with customers. Airbnb, a home-sharing service, allows someone to rent out their home to other customers as an alternative to a hotel. It takes a lot of marketing dollars and customer reviews to position Airbnb as a reliable and safe option for travelers — and even still, many customers are not fully comfortable until after they've tried it.
Sleeping in a stranger's home or riding in their car are tough hurdles to overcome, but many businesses have succeeded using this model. If you plan to launch your startup using the sharing economy business model, it's important to make sure you can execute the process effectively and protect your customers' privacy and safety.
What startup business model is right for you?
Running a startup successfully requires a lot of hard work and perseverance. Even still, there's no guarantee that you'll make it. However, if you put together a strong business plan before you launch and focus on the best way to generate recurring revenue, you can put yourself in a better position to handle the challenges ahead.
If you're weighing different startup business models to find the perfect fit, you should first look at examples of other businesses that use that model. Try to mimic what makes those brands successful while also watching out for the pitfalls they face — and who knows, you might launch the next Evernote, Netflix or Uber!