Are you considering a dive into the exciting world of small business in 2023, but feeling a little overwhelmed by where to start? Never fear, we've got you covered. In this guide, we'll take you through 32 easy-to-start small business ideas that won't break the bank. These budget-friendly options will help you turn your passions and skills into a money-making adventure, giving you the chance to be your own boss and grow your ventures.
Related: Check out our guide on how to start a successful business.
32 small business ideas for 2023
Let's get started and explore some fantastic low-budget business ideas to make 2023 your most successful year yet.
Editor's Note: Check out our article on how to start an LLC.
Best small business ideas
We've gathered a list of the best small business ideas to help spark some inspiration, so let's take a closer look at each idea below.
1. Freelance writer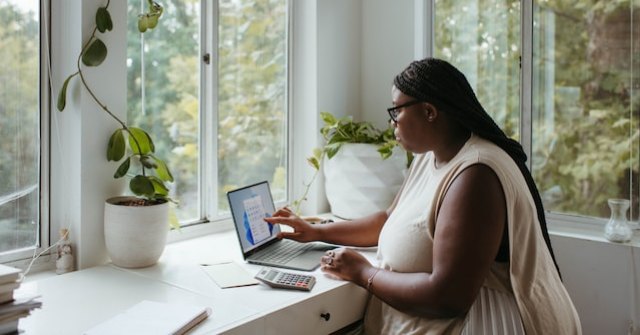 Passionate about writing? Turn it into a profitable web-writing business, even with minimal experience.
Begin by identifying your niche, such as writing emails for SaaS companies, blog posts for supplement brands, or copywriting for fitness professionals. Then, pitch your services to potential clients or explore freelancer platforms like Upwork, Freelancer or Fiverr.
These platforms offer a range of writing gigs, from blog posts and website copy to resumes and press releases, allowing you to build your business and gain experience.
2. Social media manager
Many of us use social media daily, but did you know you can build a business managing and growing accounts for brands? Social media managers are in high demand, with their importance only set to increase, according to Sprout Social.
If you've successfully managed your own accounts, you have a head start; otherwise, numerous educational resources can help you develop the necessary skills to excel in this growing field.
3. Graphic designer
If you've always had a love for design, or spend your off hours toying around with Photoshop and Illustrator, then you can build a business around these design skills.
There are several different niches you can tap into with your graphic design skills. For example, you can find work in markets like:
Book cover design
Front-end web design
Logo design
UX design for mobile and web apps
There are nearly endless arrays of niches open for those with the right skill set. And, if you need an attractive website to display your portfolio, GoDaddy's Website Builder is the perfect place to start.
4. Web developer
If you have a knack for web design or you've always wanted to learn how to build sites, then you can build a viable business.
Your first step is learning how to code, and building up your skills and portfolio. Once you feel confident in your abilities, it's time to start getting clients. You can start pitching clients on platforms like Upwork or start building relationships with businesses directly.
To increase your chances of success, it's always a good idea to find a niche for your services. For example, do you build websites for real estate agents and property managers? Are you focusing on a local market? Or, maybe you build sites for startup ecommerce companies? Whichever niche you choose, it's a good idea to register a domain that clearly states your specialty.
5. Digital marketing
Digital marketing is a pretty broad category and can cover virtually any online marketing task. But, as more and more companies jump online to stake their claim, you can build a business by helping these companies succeed.
Once again, deciding upon a niche will help to increase your chances of success.
Here's a quick look at the types of skills you can build an online business around:
SEO and SEM
Content marketing
Email marketing
Building websites
Google Business Profile page creation
You can either build up a roster of local clients or serve clients virtually across the globe.
Retaled: Check out this guide to get 25 ideas for an online business.
6. Ecommerce store owner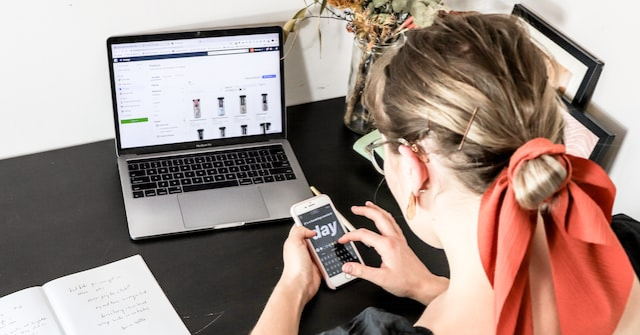 Ecommerce stores have experienced a surge in popularity in recent years, providing a promising avenue for those interested in selling physical products rather than digital services.
In the world of ecommerce, there are two primary approaches to consider. First, you can create and sell your own unique, handmade products. This allows you to fully control the product that you're delivering, ultimately offering a much more authentic experience to customers.
Alternatively, you can opt for a more cost-effective strategy by sourcing inexpensive goods from other countries and reselling them at a profit. This method, often referred to as dropshipping, enables you to capitalize on popular trends without the hassle of inventory management.
Regardless of the approach you choose, the key to success lies in identifying a profitable niche and offering products that resonate with your target audience. And when you're ready to create an online store, GoDaddy has you covered.
Related: How to start an online business
7. Sell online courses
Chances are, you have some existing knowledge you can package up and sell as an online course. The online education industry is projected to grow to $325 billion by 2025. There's enough room to make a name for yourself in this space.
You can package up your knowledge and sell it in a ton of different ways. You can integrate your course into an existing blog, sell courses from your social media profile pages, and even use one of many education platforms like Udemy or Skillshare.
The online world is so big. There's room for even the most niche of information.
8. Self-publish Kindle books
If you've been dreaming about making a living as an author, this reality may be closer than you think. As a self-published author, you can make up to a 70% royalty on your books.
The prevalence of self-publishing has brought down the walls between you and your career as an author. The ease of publishing means there's more competition, but by writing a book that satisfies reader expectations, you can still make a name for yourself.
Spend some time figuring out the genre you're going to write in. Then, write the best book possible, and build an email list of readers to whom you can sell books in the future.
9. Etsy store owner
Do you love crafting and regularly create Pinterest-worthy crafts, art and other goods? If so, you might be sitting on an Etsy goldmine. Spend some time exploring Etsy to see if there's a market for what you produce, then make sure you can keep costs low enough to turn a profit.
If you can satisfy these two conditions, then you have a solid chance of running a successful Etsy business.
If you can move enough of your products on Etsy, you always have the option of moving to a full-fledged ecommerce store as well.
10. Online consignment store owner
Thrift stores and consignment shops are more popular than ever. If you have a talent for putting outfits together and finding stylish clothing, then this unique business idea could be the business for you.
Consignment shops can work well as an online businesses too. So, you don't have to worry about a building lease or employees.
Plus, there are sites like Poshmark and Mercari that allow you to create a virtual closet to sell your clothing and goods.
11. Sell stock photos/videos
If you're passionate about photography or videography, you can transform it into a profitable business. Simply create and upload content that aligns with current trends and market demands.
Some stock photo sites include iStockPhoto and Shutterstock. If you prefer to go the video route, you can upload your stock videos to sites like Pond5, VideoBlocks or VideoHive.
To build a long-term business, it can be helpful to create a niche for yourself on these sites, either through your unique style or the topics you capture.
12. Event/wedding planner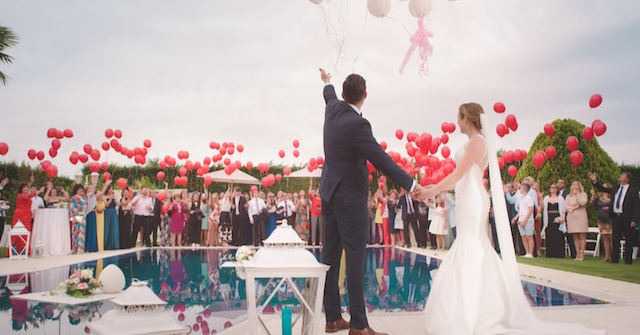 The stress of event planning isn't for everyone. But, some people thrive under this pressure. If you love planning and coordinating events, hiring caterers, booking talent, and managing staff, then this could be the right home-based business idea for you.
As an event planner, you can either focus on a specific style of event, like weddings or conventions, or you can serve your local area by tackling the variety of events that'll come up.
Event planning is largely a word-of-mouth space, but with a quality online presence, you can make success that much more likely.
13. Electronics repair shop
Are you skilled at repairing your own devices and electronics? If so, you can turn this talent into a business by offering repair services to others. With modern electronics being relatively fragile, many people require assistance with issues like cracked screens and dead batteries.
You can choose to specialize in repairing a specific type of electronic device, such as the latest iPhone, or become a generalist who caters to a broader range of devices.
14. Landscaping
Do you have a knack for outdoor design? Would you rather be outside than sitting at a desk? If so, combining your interests into a landscaping business could be the perfect fit for you. As a landscaper, you'll have the opportunity to leverage your interests to create visually appealing outdoor spaces.
By starting a landscaping business, you can tap into this growing market and capitalize on the demand for quality outdoor design and maintenance services. Not only will you be providing a valuable service to clients, but you'll also get to work in beautiful outdoor settings, combining your love for nature with your creative skills to bring stunning landscapes to life.
Note: Need an easy solution to collect payment from your clients on the go? GoDaddy offers multiple POS systems to help you out.
15. House painting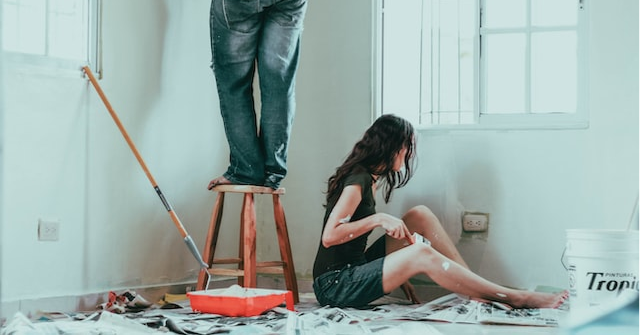 Starting a painting business is an attractive option for aspiring small business owners due to its low startup and overhead costs, as well as the ongoing high demand for specialized skills.
Unlike other trades, painters don't require extensive education or certification, allowing for quick onboarding of employees or self-employment. Additionally, working to develop specialized painting techniques can increase your earning potential, especially with the popularity of home renovation shows and historical property restoration.
16. Auto detailing
Auto detailing businesses are an in-demand field of work with a low cost of entry. This business type offers flexibility in scheduling as well, allowing you to choose your working hours and whether or not to work on weekends. You would also have the freedom to set your rates based on what you believe is fair compensation for your time and skills.
17. House cleaning
Launching a house cleaning business is another budget-friendly business option. The demand for cleaning services is consistently high, ensuring a steady flow of income for your business. As long as people live in houses, those houses will need to be cleaned. By offering a comprehensive range of general cleaning services, you'll be well-positioned to cater to a diverse clientele and capitalize on an evergreen business segment.
18. Snowplowing
Snowfall is a fact of life in many parts of the US, and winter and early spring usually come with a generous helping of snow.
If you've got a truck or SUV, all you need to do is grab a reliable plow to hook up to the front. You can score some sweet deals on used plow blades from other landscapers or by checking out online marketplaces. The trick is to advertise your services before the snow hits, so think about using Google Ads, social media, or even good old-fashioned postcards with special offers for new clients.
19. Yard cleaning
If you enjoy being outside and getting your hands dirty, a yard cleaning business is a perfect fit. It's a great way to stay active and enjoy the fresh air while you work. A yard cleaning business is also scalable. You can start as a solo operation and expand your business over time by hiring employees or subcontracting work to other professionals.
Additionally, starting a yard cleaning business is an excellent starting point for those wanting to eventually get into landscaping as a career.
20. Interior decorating
For those with a flair for design and a passion for transforming spaces, this career path can be incredibly fulfilling and creative. You'll have the opportunity to help clients realize their dream homes or workspaces while showcasing your unique style and expertise.
The demand for interior decorators is on the rise as people increasingly seek professional help to create well-designed, functional and beautiful spaces. This means there's potential for a steady stream of clients and income. And, as your business grows, you can expand your services, network with other professionals in the industry, and even establish your own brand.
Small businesses you can start from home
Are you looking for a business that you can run solely from your home? Let's take a look at a few ideas for those wanting to stick closer to their house.
1. Music teacher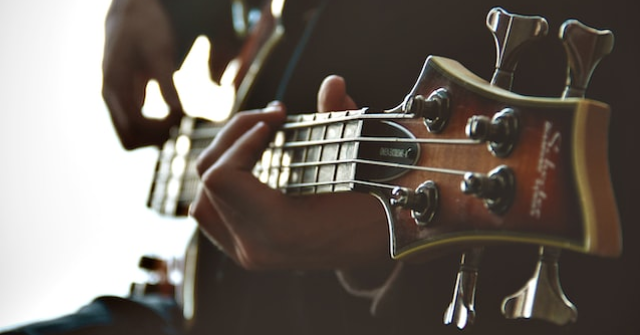 As a child, you probably took your fair share of piano or guitar lessons. Now, if you have the musical skills, you can pass on this same love of music to the next generation.
If you have the right setup at your home, you can teach lessons right from there, either in-person or virtually. A work-from-home music teaching career offers the opportunity to make a meaningful impact on students' lives, foster a love for music, and enjoy a flexible, fulfilling career.
2. Personal chef/caterer
As a personal chef, you can have a pretty broad customer base — anyone who loves to eat who has the budget for your services.
To be a success, you not only need to be a master of the kitchen, but also be up-to-date on the latest food handling and health regulations.
You might only have one client for whom you prepare meals or multiple families. Be ready to adapt to various kitchen setups or invest in your own portable kitchen utensils.
If you want to scale up your cooking even further, you can start to cater events. To produce this volume of food, you may need to rent out a commercial cooking space and bring on additional staff. But, the fee you can make per gig can be much higher.
3. Run an Airbnb
There's a lot that goes into managing a successful property via Airbnb. But, if you're serious about renting out your home, or even just a room, then you have the chance to build a decent side income.
Depending on how desirable your property is, and the reality of your local rental market, you may be able to offset your entire rent or mortgage just by renting out your place on the weekends.
Easy to start business ideas
If you're looking for the easiest businesses to start, we've got several suggestions to get you going.
1. Data entry
Data entry might not seem like the most exciting job. But the fact that you can work from home, or a beachside bungalow, might help to make it a more appealing home business idea.
Plus, the skills required to get your business off the ground are minimal. All that's needed is the willingness to learn how to input information into your clients' desired software program.
This kind of business might not be as lucrative as others on this list, but it won't require as much attention either. So, feel free to listen to a podcast or put on Netflix while you work.
2. Sell baked goods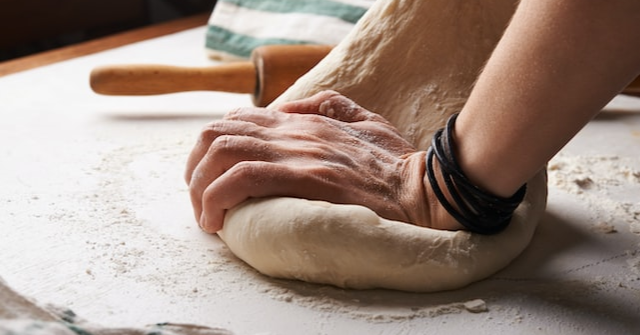 If you're a talented baker, you can create a business selling baked goods to local businesses. Most coffee shops and cafes don't make their own baked goods in-house. Instead, they outsource this to others with the proper skills.
You can specialize in a certain type of pastry, like gluten-free or vegan baked goods, or instead opt to cast a wide net and bake every kind of pastry under the sun.
3. Join a freelancer site
There are many massive freelance platforms that you can take advantage of by selling your freelance skills.
For example, you can join Fiverr, Guru, Freelancer and Upwork, to name a few.
To build a sustainable business on the back of these platforms, you'll need to create a niche for yourself. For example, do you do SEO for large content sites? Are you a graphic designer who does startup web design? Or, are you a writer who specializes in small business personal finance?
These platforms are a quick path toward a reliable income. As your experience and reputation grow, you can expand beyond these platforms and diversify your client base.
Side-hustle business ideas
Not sure if you're ready to fully commit to a new small business? Here are a few suggestions of some side business ideas for those who might be curious, but not ready to make the leap.
1. Blogger
Creating a blog gives you a multitude of opportunities to create an excellent side business or even full-time income. There are tons of success stories floating around online about bloggers earning crazy profits online.
It will take a lot of work to get to this level as a blogger, but with the right strategy, you have a solid chance of building a business.
A blog in and of itself won't make you any money. But there are many different ways you can monetize your site once it's picking up traffic, such as:
Selling affiliate products
Paid advertising
Selling online courses and ebooks
2. Photographer
Are you talented with your camera? There are a number of different photography-based businesses you can build from home.
For example, you could specialize in wedding photography, portraits, product photography for ecommerce, studio photography, drone photography, events, real estate photography and more.
3. Pet sitter/dog walker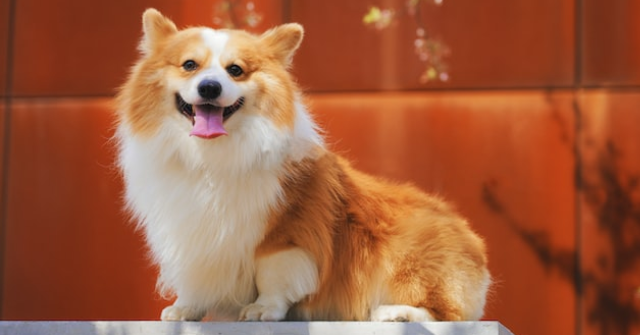 If you have a deep love for animals, then it's hard to imagine a better job. You spend your days watching and playing with pets while their owners are away. Or, walking a group of dogs down to your favorite park for the afternoon.
Most pet owners care for their pets as if they were their children, so attention to detail and a high degree of trustworthiness are essential qualities to possess.
Typically, dogs and cats will be the most common animals. But, you may have to take care of fish, birds, rabbits and other animals on occasion.
Small business ideas on a low budget
For those with skills and a need for a low-cost business to start, we've got a few suggestions to help you out.
1. Fitness instructor
If fitness is your passion, you can create a business sharing this with others.
There are multiple paths to success as a fitness instructor. You can make house calls, create group fitness events in your local park, work out of a gym or have clients come to you (if you have the space and equipment).
Social media marketing tools like Instagram can be very effective in helping you build your brand, whether you're operating your fitness business out of a gym or offering personal consulting.
Beyond physical fitness you can also consider adding meal planning and diet consultations as an additional service to help your clients meet their fitness goals.
2. Online tutor/teacher
If you have a penchant for teaching, you can start a business teaching or tutoring online. It's more of a contractor role than a traditional business, but the work is consistent, and the need for competent teachers is high.
You can explore virtual teaching roles on sites like VerbalPlanet and Learn4Good.
If you prefer to take the tutoring approach, you can build a sustainable tutoring business teaching kids about your favorite topics. For this approach, you can find solid leads on your local Craigslist page or on sites like Tutor.com.
3. Virtual assistant
If you love planning and organization, then a virtual assistant business might be right up your alley. As a virtual assistant, there are a ton of different tasks that'll fill up your workday.
It might range from bookkeeping and responding to emails, scheduling meetings, posting to social media, or doing general data entry. A lot of online businesses and solopreneurs are turning to VAs to handle daily tasks they don't have time to themselves.
If this sounds like the right home business idea for you, you can explore gigs on sites like Upwork or Remote.co, or learn more here about this field.
Conclusion
The possibilities for starting a small business in 2023 are vast, with plenty of budget-friendly and easy-to-start options available. Whether you're interested in offering specialized services like web development or graphic design, selling unique products through an ecommerce store, or sharing your passion and expertise as a music teacher or fitness instructor, there's a small business idea out there for you.
By exploring these recommendations, you can find the perfect opportunity to turn your skills and passions into a thriving venture. And if you need examples of how to write a business plan to help formalize your strategy into a plan of action, we've got you covered. You can also check our business plan template ideas. Don't let the fear of starting a business hold you back — take the plunge and make 2023 your most successful year yet.
Related: Check out our guide and see how much does it cost to start a business.