When you start an LLC, it's an exciting time for a business owner, but it can also be daunting. There's a lot to think about, from paperwork and certification to registration and more.
We're making the process as simple as possible in this six-step guide. We'll take you through the LLC journey from picking a name to registration and forming your LLC. It's important to note that how you start an LLC will depend on the state you're in, so check local legislation as you go.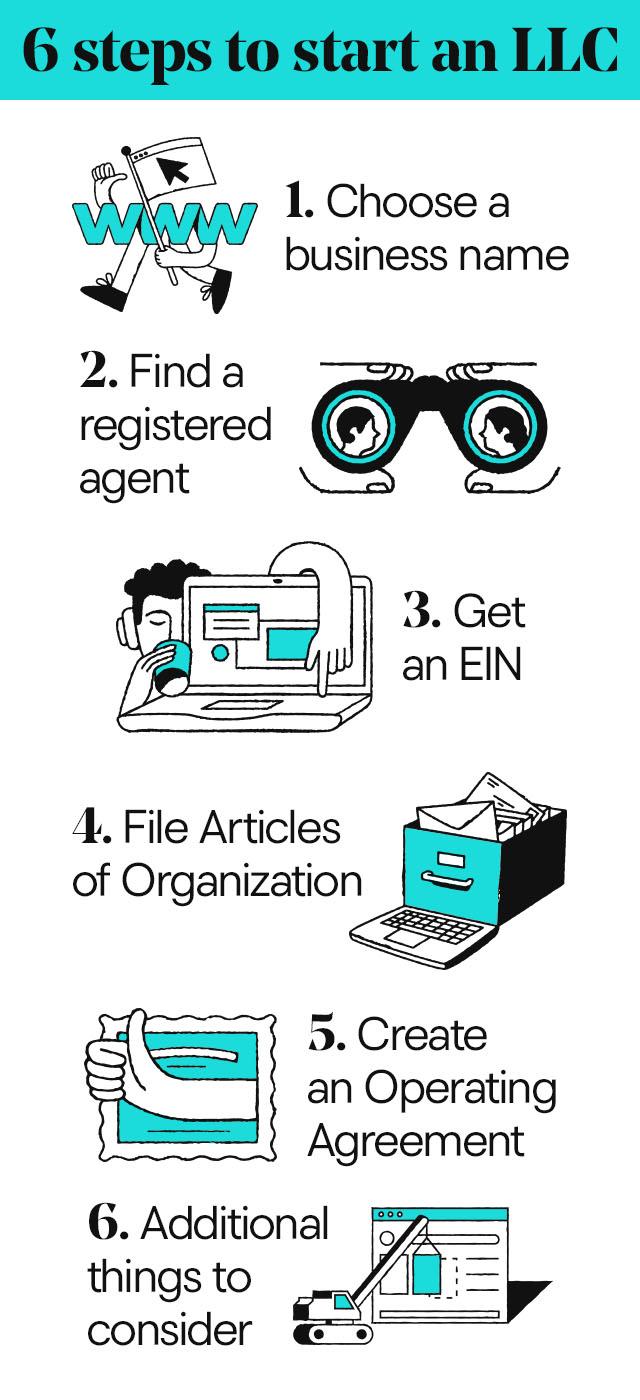 1. Choose a business name
Every business needs a name. Before registering your business, make sure the matching domain name is available. The last thing you want is to choose a name to find it's already in use or trademarked.
Enter your desired domain into the search bar and hit Buy It. If the domain is available, it'll be there for sale; if it isn't, GoDaddy will provide options that might inspire you.
An available domain indicates that the business name is available, but do your due diligence and check via registration offices.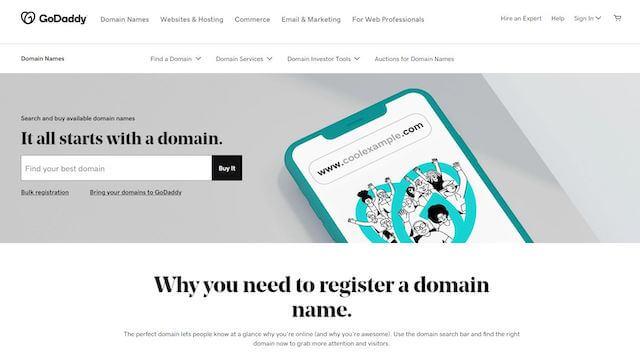 There may also be state restrictions on words you can use within your business name. Restricted words might include 'bank,' 'trust', 'trustee',' or 'corporation.' Basically, your business name must reflect your business and not be misleading.
Once you've confirmed your business name is available for use, you can buy a domain, choose a web hosting plan and create your website for your own online business.
For more information on the importance of domains, check out the video below.
2. Find a registered agent
Appointing a registered agent is a must-do in the process of starting an LLC in most states. Your registered agent will generally need to have a physical address in the state in which your LLC is registering.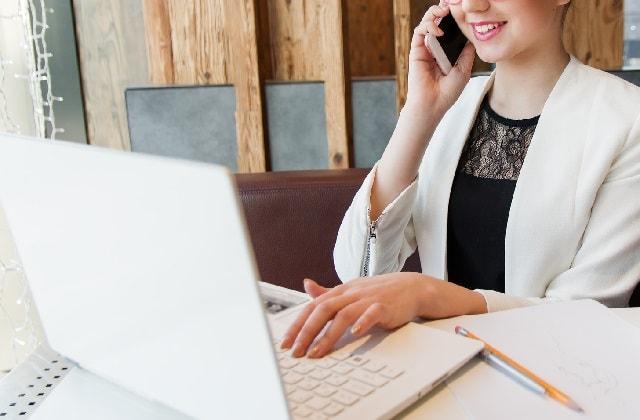 The role of the LLC registered agent is to pass important documentation to key personnel within the LLC. Your registered agent will forward documentation such as legal notices and tax forms. Your registered agent should notify you of any legal issues at your earliest convenience. It's an important role and if someone within the company is going to take it, they need to be diligent.
In many cases, the option for a registered agent service is highly desirable. This way, you can hire someone (or a company) to handle the legal and administrative tasks of being a registered agent. Hiring someone is especially useful if there's no one qualified or happy to take on that role within the LLC. Or, if there's no physical address within the state the company is registering in.
3. Get an EIN (Employer Identification Number)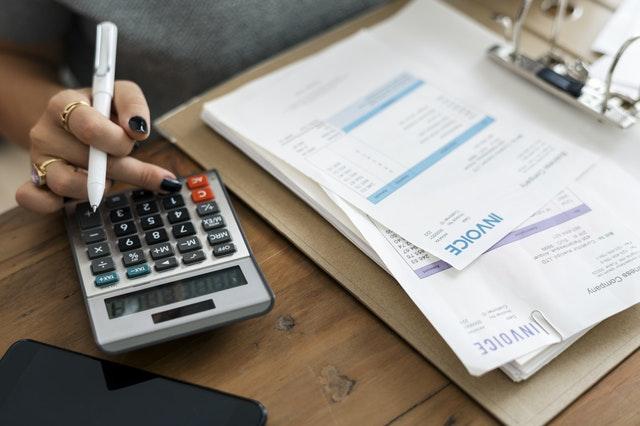 Your EIN (Employer Identification Number) is a unique number given to you by the IRS. It is essential for many types of activities, including opening a business account, hiring employees, filing taxes (the EIN is used to identify the business), applying for licenses and permits, and more.
Essentially your EIN proves you're an established business.
4. File the Articles of Organization (Certificate of Formation)
Your Articles of Organization (aka. Certification of Formation) is a form that you can pick up from your local government agency, like a Secretary of State.
You will need to file the form and provide the information required. Each state has its own form so it's important to make sure you've picked up the correct one. You can expect to fill out your typical information, such as the company name, business address, names and addresses of the LLC owners.
When it comes to submitting the form, you may need to pay a filing fee. The fee will vary between states. You might find it's as little as $50, but it can cost around $100 and more.
5. Create an Operating Agreement for your LLC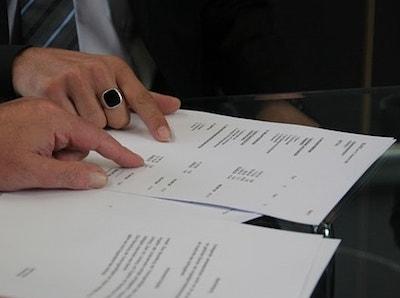 Your Operating Agreement is a bit like a contract between owners. The document is legally binding and outlines how the LLC will be managed. Importantly, the Operating Agreement is in place to outline how profit and losses are shared.
Although the Operating Agreement is a legal document, you can see how this agreement could be used to resolve potential future conflicts. The agreement means that all owners are aligned on some of the most important aspects of starting an LLC.
When creating this agreement, it can be helpful to work with a lawyer.
6. Additional things to consider when creating an LLC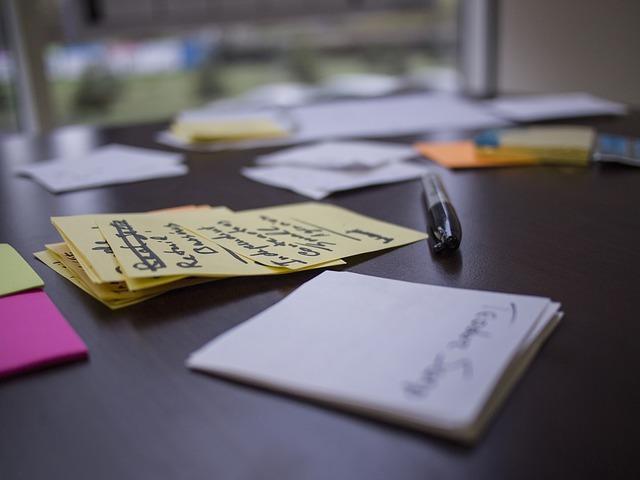 Finally, take a moment to think about any other items that are state-specific, or necessary to start your LLC with the best possible foundations.
Some extra considerations might include:
Setting up a business bank account. Although a separate account to manage business finances is best practice for any business, when you start an LLC, you want to be especially diligent in keeping your personal finances from your business finances. This will make tax returns infinitely less confusing, and you must remember, with an LLC, you have a business that is a separate entity from you, so it will have its own bank account.
Obtain permits and licenses. You might need specific licensing and permits depending on your industry and location. Be sure to check that all your paperwork is neatly gathered and legally compliant.
Registering to do business in other states. If you're registered in one state but have assets or employees in other states, you may need to register to do business elsewhere. This is dependent on the states you're working within. If you need to register in other states, you'll need a registered agent there, too.
Related: Check our guide on small business ideas.
Editor's Note: Find helpful business resources for all 50 states in our article on business registration.
What are the benefits of an LLC?
There are benefits to starting an LLC, and below we've listed some of the most desirable reasons why you might want to switch to an LLC business model.
Limited liability protection removes liability from you personally. Your business becomes its own entity, responsible for its own debts or legal obligations.
Pass-through taxation allows owners to take earnings without paying tax first. The profits and losses pass through to the owners' personal tax returns.
Easy to form and maintain (especially now that you've read this article). LLCs can be set up in as little as six steps.
Business credibility is developed from having a registered LLC business. It could even help secure higher ticket clients or help justify price increases.
Transfer of ownership is easy and flexible for LLCs.
Related: Discover what is the cost to start a new business from our comprehensive guide.
Your questions about starting an LLC, answered:
It's common to have a lot of questions before deciding whether or not to make the leap into an LLC business. Here, we're answering commonly asked questions.
Additionally, learning how to write a business plan can help you formalize a strategy that'll keep your ideas on track. You can also check our free business plan template.
What is the lifespan of an LLC?
The lifespan of an LLC varies, but some states require LLCs have a lifespan of 30 years. In some states, the lifespan of an LLC is indefinite and can continue until the owners dissolve it.
How do you make money with an LLC?
You can make money as part of an LLC as you would in any business. Your LLC might make money buying and selling products through selling services or offering memberships and subscriptions to customers.
The main difference is how you make money with an LLC. As the owner, you might also be contracted to work. So your LLC pays you a wage.
Should I pay myself a salary from my LLC?
You should seek financial support before deciding how to pay yourself through your LLC, but as above, there's an option to pay for contracted hours for services benefitting the business. Or, as the owner, you can take distributions.
What is the downside of an LLC?
Managing an LLC requires some further work that could be perceived as a downside. For example, you will need to manage paperwork and filing differently. If you used to manage taxes alone, you might start considering an accountant to help manage your finances as you start an LLC.
Can I use my personal money for my LLC?
As a business owner, you can use personal money to fund an LLC. This is particularly common in the early days of starting an LLC.
Final thoughts on starting an LLC.
Owning and managing an LLC doesn't stop with the six steps feature above. Once you know how to start an LLC, you must look after it and keep your new-found LLC in line with the state's ongoing requirements. You'll need to file reports and accounts accordingly. And on top of that, you must keep an eye out for potential changes in legislation.
Whilst it can feel overwhelming, there are attorneys and accountants to help you take the right steps when starting an LLC. And, when the time comes to managing new legislation, you'll feel ready to tackle it when the time is right.
Related: Discover 25 ideas for an online business from home.