Content marketing is everywhere. These days, every other marketing manager (and even his dog) is producing high-quality, compelling content day and night. Unfortunately, having a blog and filling it up with text doesn't guarantee a steady stream of leads. Your expectations for a high ROI might be left empty-handed without a proper understanding of how content marketing works. Moreover, when it comes to SaaS startups or web design and developers, the competition for a reader's attention is very tough. You have to be head-and-shoulders above your rivals if you aim to succeed.
When we started working on Chanty, our team communication tool, we decided to give content marketing a try. Luckily, in a few months, we were able to see real progress.

Today, we're happy to share our key findings and useful tips we've learnt along the way that worked well for our marketing team so you can apply them to your SaaS startup.
11 content marketing tips for your SaaS startup
For an effective inbound marketing strategy, your content needs to attract visitors while converting them into leads. Here are 11 tips to get you started.
Define your buyer persona.

Come up with a range of topics.

Dream big in a small niche.

Promote your content.

Tweak your headlines.

Improve on-site SEO.

Write your own web content.

Be consistent.

Make easy-to-scan content.

Do keyword research.

Create a conversion-friendly site.
You can put your content marketing to work with these key tips. Let's review them in detail.
1. Define your buyer persona
All your content marketing efforts for your SaaS startup might be in vain if you are creating content for the wrong audience. You've got to have a clear understanding of your target market to tailor the content that meets your personas' needs and pain points. As HubSpot recommends, market research, along with insights from your actual customer database, can help you define the strongest buyer personas.
2. Come up with a range of topics
Think of the questions, concerns and problems your buyers have. What content would they be interested in? Your mission is to provide value, educate, and ultimately solve an issue of your potential customers.
It might be a good idea to analyze your competitors' blogs to see how your rivals are performing.
You can use tools like BuzzSumo to find the best performing content of your rivals, as well as the trending topics in your niche. Then, take notes. What are they doing right? Wrong? What can you do better? Always keep your customers in the forefront.
3. Dream big in a small niche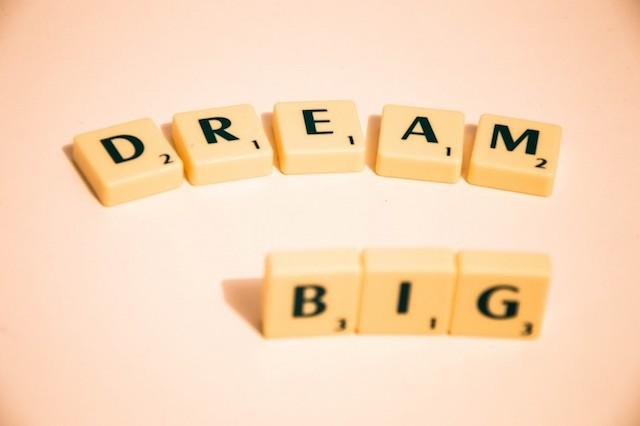 Aim to be a recognized expert in your industry. If people find your content trustworthy and helpful, chances are they'll trust you enough to pay for your SaaS product. Follow the latest trends, and don't be afraid to express an opinion of your own.
There are a few key ways to become a recognized influencer, but just remember that competition is insane. It might be in your best interest to focus solely in your niche — become the first in a village rather than the second in Rome. Creating targeted content for granular audience segments is a great way to get your business recognized as a credible source.
4. Promote your content
You've probably heard that you should be spending the same amount of time (or more) promoting your content as you spend on creating it. Promotion is great, but hype doesn't last long.
Once you stop sharing and advertising your content, it will be left deep in your blog archive with no new readers.
The good news is, search engines like Google can provide a source of endless traffic to your website — provided that your content promotion strategy involves obtaining backlinks to your site and crafting relevant, authoritative content that stands the test of time. Backlinks add credibility, and we've found that Chanty's position in Google's search results has been positively impacted by sourcing them.
Editor's note: Another key tip to content promotion involves actively participating on social media. Share your content, engage with your following, and even ask other bloggers to review your products — whatever you can do to keep your business relevant.
5. Tweak your headlines
Even if you make it onto Google's first page, you'll still have to convince customers to click through. Analyze your headlines and tweak calls-to-action pertaining to your SaaS startup to attract more clicks.

Our own research and experience has taught us a few headline tricks that have worked wonders for our click-through rate (CTR):
Appeal to your personal experience (i.e., phrases like, "our team experience," "how we managed to," "'we've tried," and so on).
Include numbers (unless all of the neighboring search results are using them).
Include brackets (...) or [...] (e.g., [infographics]).
Tweaking your title according to these tips could significantly improve your CTR. Moreover, CTR could be an important ranking factor, so Google might actually improve your position in the search results if your click-through rate is higher than expected.
6. Improve on-site SEO
When it comes to content marketing for your SaaS startup, a big part of an effective strategy involves on-site SEO. To better your ranking chances, fix issues like:
Editor's note: For more SEO tips for small business websites, check out GoDaddy's "How to do SEO for small business websites" eBook.
7. Write your own web content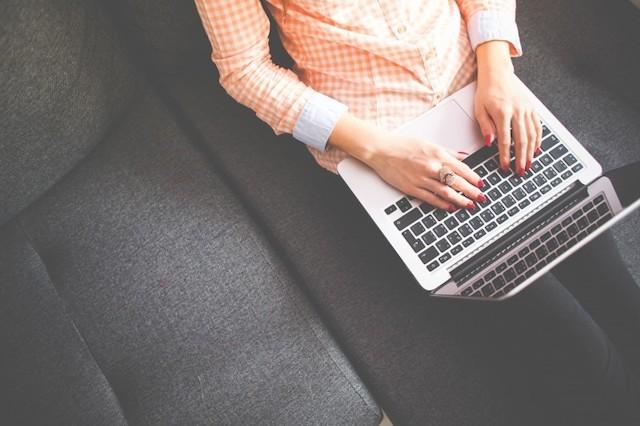 We tried a number of copywriters before we realized the simple truth: We have to create the content ourselves. The reason? They don't know our business story quite like we do.
When it comes to content creation, it might be in your best interests to tackle your own words rather than outsource the project. For some great examples, take a look at Medium publications where every other article is written by a company's CEO. GrooveHQ blog is another example of how CEO storytelling skills are killing it.
8. Be consistent
The best content marketing strategy is ongoing. And that means consistently producing content for your SaaS startup.
"I can fix a bad page, but I can't fix a blank page." ~ Nora Roberts, bestselling author
If you're not sure what to write for your blog or website, try focusing on topic ideas within your niche. Consider posts like:
How-to guides (i.e., How to incorporate your SaaS product with small- to medium-sized businesses)
Evergreen blog articles (i.e., Regular software maintenance tips to keep your business healthy)
Promotional materials (i.e., Product announcement: Our new app will take push notifications to the next level)
To stay on top of your content game, set up an editorial calendar. Publish on a regular cadence so your customers know what to expect and to keep Google happy.
9. Make easy-to-scan content
Sometimes, people resort to scanning your content rather than reading. And while there's not much you can do about that, you do have the opportunity to create eye-stoppers that grab readers' attention.
Certain design tips and layout choices will create easy-to-scan content, which can lead to readers fully moving through your pages. Try things like:
Break your content into small blocks, separating them with subheadings.
Say "no" to hard-to-read, lengthy sentences. One paragraph-long sentence is enough for a reader to hit the back button.
Include images, tables and numbered and bulleted lists.
Start every sentence with a new paragraph to make your post easier to read. Content marketing gurus like Neil Patel and Brian Dean successfully use this trick in their blogs.
Check your post with the Hemingway app. It will highlight the sentences that are hard to read.
Although long reads tend to rank better in Google, remember to stick to the point. Don't beat around the bush just for the sake of rankings.
Editor's note: Still uncertain about creating content for your website? Check out GoDaddy's content creation worksheet to get your business story going.
10. Do keyword research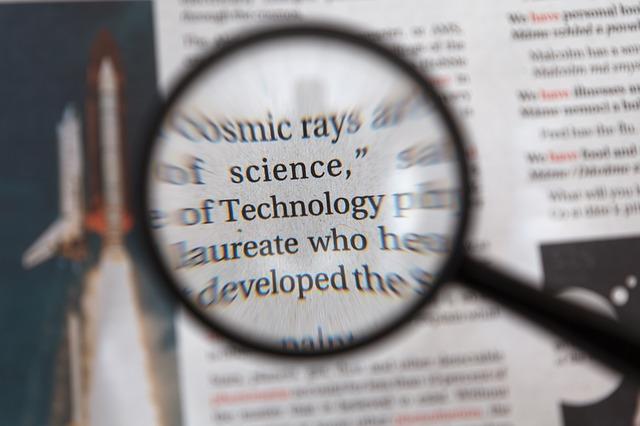 When planning content for your SaaS startup, be sure to do your keyword research ahead of time.
Long-tail keywords have proven to work well even in a highly competitive niche.
Use a tool like Google's Keyword Planner to research what customers are searching for in your industry. Then, tailor blog posts and web copy around the results. Moreover, pay attention to the user intent behind the keywords. You don't want to mislead visitors by using a keyword that doesn't really fit your business. Traffic is good, but conversions are better.
Sometimes, 100 visits a month could turn into 10 paying clients if the user intent is really high.
At Chanty, we have an article focusing on the super high-intent keyword "slack alternatives" that converts at 10 percent.
11. Create a conversion-friendly site
The ultimate goal of content marketing is to convert visitors into consumers, whether that be through purchasing a service from your SaaS startup or subscribing to your newsletter.
Tweak your page so it's easy as pie for visitors to input their email address.
Clear-cut CTAs, easy-to-navigate interface, responsive design — all of these elements play an important role in turning browsers into buyers. It's important, though, to strike a balance with your CTAs. Don't use annoying popups and don't encourage them to do 100 different things. Pick one action per page or post and stick to it.
Final takeaways
Success doesn't happen overnight, but if you keep up with these content marketing tips, your SaaS startup is sure to flourish. Just remember:
Start by defining your buyer persona.
Check and see what your competitors are up to.
Stick to your niche and focus on high-intent, long-tail keywords.
Work on on-site SEO to keep your site relevant.
Improve headlines to boost your CTR.
Last but not least, optimize your website to convert visitors into leads. And most importantly, tell your business's story when crafting compelling content. The results will surely follow.