SEO keyword research affects everyone who uses the internet to search for anything. Yet the vast majority of internet users have little to no idea what SEO (search engine optimization) or keyword research actually entails.
If you run a business that has an online presence and are a bit foggy on these concepts, it's time to change that.
An artform born out of the hyper-competitive online marketplace, SEO can do much more than simply help your website appear more often in search results (although that's a major goal). Specifically, it can boost your traffic, solidify your brand, help you make more sales and generate more leads, and improve the overall outlook of your business heading into the future.
SEO keyword research is at the heart of this process. In this piece, we will examine keyword research strategies to:
Clearly define keywords and keyword research.
Give you eight examples of free and paid tools you can use to do this research.
Provide five keyword research tips and strategies.
Note that while SEO does technically apply to all search engines, most businesses choose to focus on Google, which makes up about 90% of the search engine market share. Finding ways to appease Google's algorithm is a full-time job for thousands of people, and we're going to explore ways you can do so via targeted keyword research.
Ready to drive more traffic to your website and make more money via SEO? Let's get to it.
Related: Beginner's guide to SEO for small business websites
What is SEO keyword research?
Have you ever wondered how many times per month people type keywords into Google that are directly related to your product or service? There are many ways to find out (we'll get to those methods later).
Discovering these user queries ("keywords") and sorting through their variations is what SEO keyword research is all about.
But what are keywords exactly?
It's important to remember that keywords are not necessarily a single word. They are sometimes one word, sometimes two, and sometimes 10 or more. Whatever a user types into an internet search bar can be considered in your keyword research strategies.
Short-tail keywords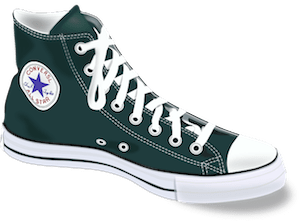 Shorter keywords are called "short-tail keywords," and while they may be more frequently searched online than longer variations, they are usually more vague. For instance, if someone types in the word "resume" into their search bar, what are they looking for exactly?
Your website may offer a resume-writing service, but it's hard to tell if someone typing the word "resume" actually wants that service.
Plus, short-tail keywords are much more competitive.
Imagine trying to rank your boutique shoe website for the keyword "shoes." You're suddenly competing with Nike, Adidas and other billion-dollar corporations — a totally different world than the one in which your business operates.
Long-tail keywords
Then you have longer search strings, coined by SEO-specialists as "long-tail keywords." They generally have less volume than their short-tail counterparts, but can be more valuable for businesses since the user intent is more apparent.
For example, "how to write a resume" is a keyword that has crystal-clear intent, whereas "resume" does not.
Competition is also going to be less intense for these keywords, which is critical for businesses that lack the financial resources of large corporations.
Although "waterproof hiking boots for toddlers" has significantly less volume than the previously mentioned "shoes," it will be easier to rank for because it's more specialized.
Finding a niche and establishing a website in that niche is how anyone can make their voice heard online.
SEO keyword research is the process in which you discover all of the various short-tail and long-tail keywords related to your business, and then determine which ones are most critical to target with the content you create and publish on your website.
Related: 10 ways to improve Google keyword ranking
How can SEO keyword research impact my search rankings?
Search engines like Google, Bing, DuckDuckGo and more track every single website on the internet.
When you search for something online, a bunch of websites pop up — with those most relevant to your search appearing at the top of the list.
The websites that show up first are following SEO best practices, and you can definitely bet that many of them (if not all) are using SEO keyword research to optimize their content.
This is because Google uses a complex algorithm that determines the relevance and trustworthiness of a website and its corresponding pages.
While there are many ways to work on improving your trustworthiness (link building, and worrying about E-A-T to name a couple), relevance is largely established with keywords.
If you are able to weave keywords effectively into the fabric of your website by answering the pressing queries of people typing out those keywords, you will vastly improve your chances of getting more traffic.
For example, if you're an orthopedic surgeon, your website needs to include in the content, titles and links multiple uses of the keyword "orthopedic surgeon" to build up relevance. However, "orthopedic surgeon" shouldn't be your only keyword. In fact, you'll need many, many more if you want to seriously draw in internet users.
That's why SEO keyword research is so important for businesses.
If you figure out what people are searching for, and then make sure your content has plenty of those keywords peppered throughout, you'll be setting yourself up for success.
Related: 11 SEO best practices for your small business website
8 free and paid tools for conducting keyword research
The greatest keyword research tip you should take from this article is this: Use any available tools at your disposal (especially the free ones).
If you embrace the following five free tools and consider investing in these three paid ones, your SEO keyword research will be much more targeted and thus more effective.
1. SEMrush (free)

The free version of SEMrush is a great way to get started on your SEO keyword research journey.
With 10 searches a day on the free account, you can take a quick look for major keywords related to your business, see who is competing with you across major keyword groupings, and even find out the main keywords your site is currently ranking for that are driving the most traffic.
2. Answer the Public (free)
Answer the Public is a website that helps you brainstorm keywords and discover questions related to the keywords your business is targeting.
While it doesn't give you key details like monthly keyword volume, it's a fun tool to come up with content ideas (and content marketing is a major part of SEO).
3. Google Search Console (free)
Although not all Google products have been home runs with consumers, you can bet that anything marketing related that Google provides for free is going to be worth your time. This is the case with Google Search Console (GSC), which helps you see what keywords are bringing in traffic to your site.
You can use five different filters to evaluate keywords in Google Search Console, and each of them provides valuable information.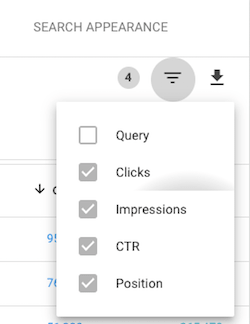 Query — refers to the keyword being input by the user.
Clicks — the exact number of users who clicked on your page via that particular keyword over a given period of time (which you can select).
Impressions — describes the total number of people who saw your page in the search results after typing in a query (regardless of if they clicked it or not).
CTR — an acronym for "click-through rate", which can be calculated by dividing the number of clicks from the number of impressions.
Position — where you rank in the search engine results pages (SERPs) for any given keyword.
Use this information to process areas of strength, as well as areas of weakness on your website.
Related: How to integrate Google Search Console with your WordPress site
For instance, if you have a page that has a high position but a low CTR, you should consider modifying the page's meta data because people see it and aren't clicking on it.
4. Google Keyword Planner (free)
Google's Keyword Planner lets you look at keywords for your website's niche, and then note which variations get the most traffic via organic search.
While it's important to be aware of your industry's highest-volume keywords, don't forget our earlier discussion of long-tail vs. short-tail — the longer, less-searched-for keywords may be just the ticket to success for your business.
Also, Google Keyword Planner is targeted toward paid marketing, so be aware of this while dialing in keyword research strategies on organic keywords.
5. Yoast SEO WordPress plugin (free)
Although this technically doesn't count as a keyword research tool, the free Yoast SEO plugin is a great keyword-related addition to your WordPress-built website.
Although there's a paid premium version available, the free iteration can do plenty to help you make sure the content you write is targeted toward a primary keyword, which is a huge part of making pages that rank well.
6. SEMrush (paid)
Although SEMrush does offer a limited number of functions for non-paying users (as mentioned earlier), a pro account or higher will be necessary if you want to deep-dive into SEO keyword research.
SEMrush has a wide variety of functions for people interested in SEO — if you're serious about your researching capabilities, consider investing in a SEMrush account for your business.
7. Ahrefs (paid)
Ahrefs also has keyword-tracking tools and even provides a metric for how difficult it will be to rank any given keyword.
You can also use Ahrefs to see many of the keywords your pages are ranking for already, and even explore what websites are linking to a particular page. Pages that have more links are likely more popular, so it's a great tool to evaluate what content is resonating with your audience (and what isn't).
8. Accuranker (paid)
Accuranker is a keyword-tracking tool, where you can input thousands of keywords related to your website and track their progression over time. Ideally, those keywords will continue to rise in rank, but sometimes they don't. And sometimes they start to drop
Regardless of their direction, Accuranker keeps an eye on them.
Accuranker also estimates your relative "Share of Voice" for keywords in your niche, as well as the volume of every single keyword. They even provide line graphs that show the progression of each keyword from when you first entered it into Accuranker up until the present.
There are multiple tools for tracking large batches of keywords (Ahrefs provides this service as well), but Accuranker is one of the best out there.
Related: How Google Trends can help you find your next customer
5 keyword research tips and strategies
Now that we've explored some of the winning tools available online for you to improve your SEO keyword research, here are five keyword research tips that you keep in mind as you continue working toward total SEO domination:
1. The best way to do keyword research is to spy
Google your competitors, both in your chosen niche and your geographic region. Check out their websites, and identify the keywords and topics they're ranking for (note that you can use SEMrush for this).
Closely read the websites of your competitors, especially the successful ones, and learn more about them.
Then check their source code and their meta name="keywords" to see what they focus on if they happen to still be using this function.
You can also use the inspect element on a competitor's page to see what headers (H1, H2, etc.) they use. There's a good chance that the primary keyword they're targeting on any given page is in their H1 title tag.

Related: How to find inspiration from your competitors (without stealing their ideas)
2. Think in topics, not keywords
Google prefers topics, not keywords and exact keyword phrases.
If you're able to establish your business as an authority in any given topic, you're more likely to rank for a wide range of related keywords.
These "topic clusters" are how you should be conceptualizing keyword use across your website.
If you're a business that specializes in payment processing for high-risk companies, you should be writing content and targeting keywords related to things like chargebacks, starting a business, best business practices and other secondary areas.
Although keywords specifically touching upon "high-risk businesses" may be your best bet to make money, you need to establish yourself in these tertiary topics if you want to ever truly dominate your niche.
Related: What is domain authority?
3. Exact match keywords are overrated
While you definitely want to hit exact keywords on certain parts of your website (like your homepage and major landing pages), Google's algorithm is much more sophisticated than it was in the past.
Specifically, it comprehends variations, and there's a good chance Google cares more about the user experience on your pages than the keywords you're tactfully inserting throughout your content.
For example, at this point, it's unnecessary to tastefully switch between "business blogging professional" and "professional business blogger" when you're writing a blog post about business blogging. Google comprehends that these are loosely synonymous, and will rank you similarly for both keywords if you put either variation on the page.
This means that Google wants us to focus on topics and not individual keywords.
If you write for tax attorneys, you can talk about attorneys and lawyers, and Google will figure it out. So if you want to know the best topics to look for, look at your Google Analytics for your most visited pages and start brainstorming.
Related: How to use Google Analytics to increase website traffic
4. Find out what the people want to know, and answer them
Do a keyword search for your industry on Yahoo! Answers and Quora. If people are asking questions on those sites, again, it's safe to assume that other people want the information too.
Write up thorough answers and publish them as blog posts.
You can even see how many people are interacting with those queries in the form of comments or their respective voting systems. Plus, you can answer queries yourself if you aren't satisfied with the top answers — doing so can help you further establish authority in your niche.
5. Think of consumers, not the algorithm
User experience is more important than ever.
While keywords, links and other factors help Google hone in on relevancy, if your users don't interact well with your content then you're going to fail.
SEO keyword research strategies should never overshadow the fact that customers come first.
Editor's note: Need some help with search engine optimization? The experts at GoDaddy SEO Services can help your website get the attention it deserves!
Keyword research is the tip of the iceberg
Now that you have an idea of what tools are out there and you're armed with several SEO keyword research strategies, the next step is yours to take.
If you haven't created a website, you must take keywords into consideration when organizing your site architecture.
If your site is already live, make sure you're targeting keywords on your major pages. Your home page should be aiming for your business's core keywords, and every piece of content you publish on your website should have keywords associated with it.
If you have content on your website that you can't tie to a keyword, consider tweaking it so it aligns with relevant keywords.
From this point forward, everything you publish on your website should be done with keywords in mind. Although the user experience is arguably more important than keyword usage, you still need keywords to appease Google's algorithm and improve your rankings. Pay attention to both elements (user intent + keywords), and you'll be moving up in the search rankings in no time.
This article includes content originally published on the GoDaddy blog by the following authors: Andrea Rowland, Erik Deckers and Jessica Levco.