It's no secret that eBooks are powerful content marketing tools, helping creative entrepreneurs leverage opt-ins, sales and blog posts with information-packed deliverables. When you learn how to write an eBook, you can really step up your marketing game.
Despite the power they have, many of us put off creating eBooks, mostly because we don't know where to begin. The good news is that writing and publishing an eBook isn't as grueling as it might sound. The even better news is that it can be uploaded and ready to sell inside of 48 hours.
Say what?!
Yep, it's true. If you're ready to take your business to the next level, dig in and discover how to write an eBook and publish it in a weekend for $0 dollars.
How to write an eBook and publish it in 5 steps
Learning how to write an eBook doesn't have to be difficult. Follow these five steps to elevate your digital content marketing game and reap the benefits
Decide what your audience wants.

Write your eBook.

Create a compelling cover.

Publish it on Amazon.

Reap the rewards.
Writing (and publishing) an eBook is easier than you think. Keep reading for in-depth advice about putting one together.
1. Decide what your audience wants
If you're just learning how to write an eBook, keep in mind it doesn't have to be seven zillion pages long. There are plenty of informative eBooks out there as short as 3,000 words. When you add images and block quotes, you increase the page count, adding even more value to the book.
People love this. The more value you give them, the more they want to spend time learning about you.
Choose a topic that your audience is hungry for. Do this by determining what problem you solve. What question do you get most often? If you're a branding expert, for example, you might find yourself forever defining exactly what branding is. You know it's more than a logo, but lots of people don't.
If this question is constant, create an eBook around what branding is. By doing this, you are telling potential clients up front that you're willing to solve their problems. This gesture (otherwise known as smart content marketing) can help increase your sales or opt-ins.
2. Write your eBook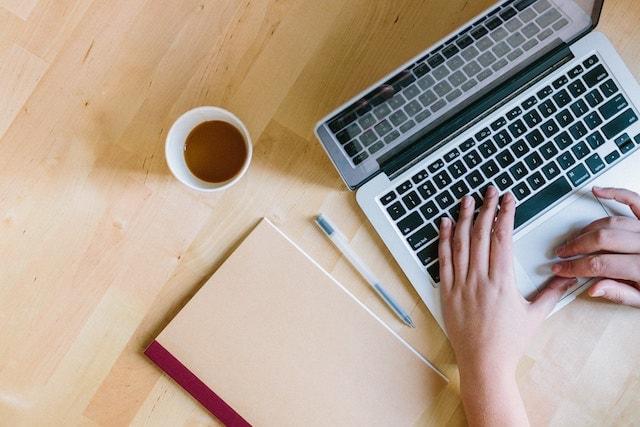 It isn't difficult to learn how to write an eBook. The fastest and quickest way to write a 3,000-word eBook is by using a loose outline. If we stick with our branding example, your outline might look something like this:
Introduction (400 words)
Chapter 1: What is Branding? (600 words)
Chapter 2: When a Logo Isn't Enough (1,000 words)
Chapter 3: How to Use Branding to Sell Your Stuff (600 words)
Conclusion (400 words)
When you break your eBook down this way, it takes the stress out of writing it in one, big chunk. Your introduction might start with a fun history of branding and then move directly into the primary problem your audience has.
Next, your chapters should solve the problem.
Your conclusion should summarize your eBook.
Editor's note: A conclusion is a great opportunity to naturally weave in calls-to-action that drive readers back to your website. If branding was the problem, you can point readers back to your site for additional advice, services or any other potential resource.
3. Create a compelling cover
Now that you've learned how to write an eBook and possibly have already written it, you'll need a compelling cover so that people will want nothing more than to buy it and gobble up every word.
But wait…What if your best work, as far as design goes, is a lousy stick figure? What if you have absolutely no design talent whatsoever? How will you create an eBook cover without dropping a few bucks for a designer to do it?
Why, you use a cool program like Canva, of course. Then, pop on over to Kindle Direct Publishing to find out what dimensions a typical eBook cover should be.
Pro tip: It might behoove you to look at already published eBooks to see what kind of cover catches your eye. This might inspire you to create one that is equally compelling.
4. Publish it on Amazon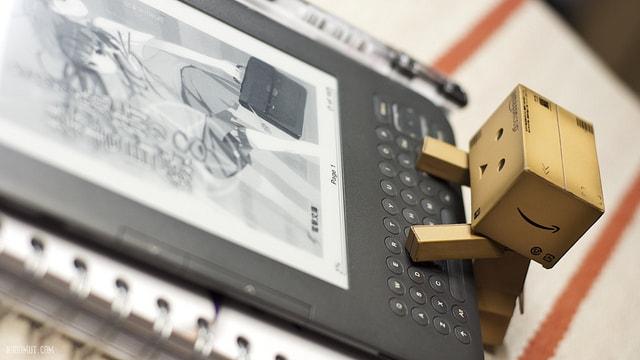 If you play your cards right, you can have your eBook written on Friday night. When you wake up Saturday morning, it's time to create your eBook cover — and then publish your masterpiece.
Publishing an eBook on Amazon with Kindle Direct is not only downright easy, it's also absolutely free.
The site walks you through the entire process, one step at a time. From pricing to uploading to choosing a title that sells, publishing your eBook is a breeze.
While you're a genius, no doubt, there will some questions Kindle Direct will ask that you might not be able to answer. But fret not. Rob Cubbon, a self-publishing expert, created a video that answers those questions for you.
5. Reap the rewards
Once you're done uploading, Kindle Direct will give you a few selling options to help you promote your book. In some cases, you can sell the book for 99 cents — for a short period of time — to generate interest. Or you can go straight for the regular price.
Either way, take steps to market and sell the book. While Kindle Direct will ask you for keywords so your book can be found in an Amazon search, banking on this marketing tactic alone won't help you reap the rewards.
Try these tactics:
If you have a blog, blog marketing can help you sell your eBook.
Create an opt-in that is visible on your site.
Don't forget about social media marketing. Post regularly, but make every post original. No one likes to be bombarded with the same post, over and over again.
Facebook Advertising is a great way to find new customers and make your book visible to thousands.
Market your eBook in the signature of your email. This tactic can work wonders. You'd be surprised at how many people will click the link to an inviting line below your signature that reads something like: "Don't really know what branding is? We won't tell anyone. But if you click here, we'll tell you everything you need to know about branding — and then some."
Fun, right? The key here is to use your established online presence to spread the word about your new creation.
Editor's note: Need a website with the blog functionality your eBook promotions deserve? Look into GoDaddy's Managed WordPress. With our Quick Start Wizard, you could have a site up in as little as a weekend, too.
Final thoughts on how to write an eBook
The best part is, you didn't drop a dime to learn how to write an eBook and publish it. By taking a weekend to create compelling content that solves a problem, and then designing a cover to pull readers in, you put together a product that can make you money or help you build your email list.
If you choose to use it as an opt-in, you won't need to publish it on Amazon because opt-ins are free. But if you want to make yourself look like the expert and earn some passive income, you now know the magical method that will help you get there