Do you ever feel like you've hit a ceiling with how many readers you're getting to your blog, or worse, like you're publishing into a void? It can be frustrating to do all the hard work of creating and running a blog, only to wonder what you're doing wrong. Not to worry — we'll share lots of tips on how to increase blog traffic, explain some problems that can cause low readership, and offer solutions for how to get more blog traffic.
Research shows that 61% of businesses say their biggest challenge is generating traffic and leads.
If you don't want to fall into this group, you'll want to learn how to publicize your blog and use it as a tool to bring more potential customers to your website.
Related: How to start a blog
How to increase blog traffic in 13 ways
To help you get started, we have put together 13 steps instructing you on how to get — and increase — blog traffic.
Let's take a look at each one of these steps in detail to learn how to increase blog traffic. Hint — you can't expect it to grow on its own!
1. Promote your blog on social media.
The sad reality is that building a blog doesn't mean you will magically get visitors to your site.
Shout from the rooftops that you have web real estate!
Start by integrating your blog content into your social media presence. Create a social media calendar to schedule when content gets shared, and include blog posts as a key component.
You can promote a blog post multiple times on these channels after it has been published to keep driving traffic to it.
By coordinating your publishing schedule with your social media strategy, you can avoid the "post it and forget it approach," breathe new life into older blog posts, and stay relevant on social channels.
Of course, tell all your friends about your blog and ask them to share some of your great content with a link back to your blog site on their social channels.
Also, consider doing some guest blogging.
2. Add sharing icons to your blog.
You can test different widgets to see which sharing icons you like best, but it's important to have at least one set of icons that audiences can easily use to share your content.
Advanced bloggers should A/B test the placement of their sharing icons to ensure they're located in the best possible position.
Editor's note: It's easy to add social sharing widgets if your blog's on GoDaddy Managed WordPress Hosting. This WordPress solution offers access to thousands of free plugins — and GoDaddy's 24/7 customer support can't be beat.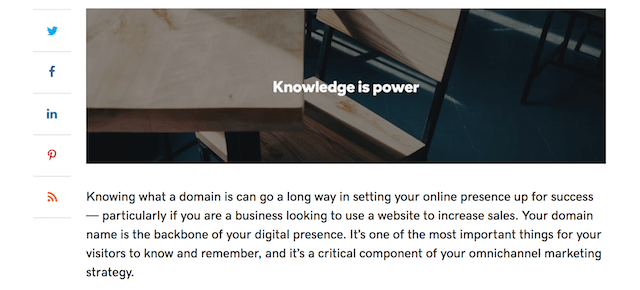 3. Find your niche.
People like it when you keep it simple. They want to know exactly what they are getting themselves into when they come to your blog.
If your blog lacks a roadmap, it's not only challenging to navigate — it's hard to figure out what to come back for the next time. So, niche it down.
Remember, the goal is to attract readers who are interested in something and keep them coming back.
Your niche can be a little broad, but don't make it too broad. Also, don't draw in readers with your niche and jump to a new one without warning.
For example, let's say your blog is about horror movies. If you start writing about every type of film except for horror movies, why would a horror-movie buff keep coming back? They will pull a Mike Myers and cut you from their life, man! No one wants to watch their readership die.
4. Take SEO tips from the pros.
In order to get the most out of your hard work creating content for the world to see, there are some ways to make sure you're squeezing as much search engine optimization (SEO) juice out of your WordPress website as possible.
Focus, focus, focus
Define the topic of your post, and stick to it.
If you think about conversations you've had in the past, an interaction that trails off is typically much less interesting and engaging. It's also hard to align authority with a speaker whose monologue with an audience has a confusing message.
Pick a topic, focus in, and write your entire post with the intention of relating to that particular topic.
Be real, yo!
Search engines employ engineers who toil all day long to determine authenticity of content.
Presumably you're writing to attract visitors to take an eventual action as a result of reading your content. Let them experience who you are as a person, author and personality.
Being authentic means using your literary voice, and having a conversation with a reader as if you were standing with them in person.
Conduct keyword research before creating articles
If you want to increase your search engine traffic and get your blog noticed, use a keyword planner tool to help identify the words and phrases your target blog readers will enter into a search engine to find content like yours.
A tool like Google's Keyword Planner enables you to search for keywords you want to rank for, and view that keyword's monthly search volume, competition and similar search terms.
From there, you can pick a few words or phrases that cover your topic and optimize your content with those and variations of them. By targeting specific keywords, you might be able to increase your rankings for particular search terms and increase blog traffic.
Related: Keyword research and content optimization tips
Use structured data and schema
Structured data helps search engines view content more like humans and less like robots.
Used correctly, structured data provides the right bits and pieces to display rich snippets of your content in search results.
Schema is at the heart of structured data. Adding location, author, or other schema data is super helpful for search engines when they're attempting to understand your website.
Use the hidden code of schema.org (a standard established by major search engines) to boost your search results.
In fact, Google cares so much about structured data it includes a tool to check your site for proper schema.org data using Google Webmaster Tools.
Related: Structured data — The who, what and why of using schema
Describe everything
People visiting your website are likely coming from all over the world and have different levels of understanding and points of reference regarding your topic.
When writing, solve for as many angles and viewpoints as possible. Provide rich details, images and image captions. Add titles for each topical section so that more advanced users can find content quickly.
Titles also help to naturally break up content to give readers' eyes a break.
Related: Blog post SEO — Step-by-step guide to writing a search-friendly blog article
Get an SEO plugin
There are plenty of plugins for WordPress that help guide a user to SEO nirvana.
Plugins help suggest changes to article copy and augment the code of your theme to make it more SEO-friendly.
Two of the most popular SEO plugins are WordPress SEO by Yoast and All-in-one SEO Pack. For a non-WordPress resource, check out moz.org, the authority in SEO news.
Related: Beginner's SEO guide for small business websites
5. Publish consistently.
Once you do start getting some readers, keep posting quality content to give them an incentive to return.
For example, you tell your blog visitors to stay tuned for next week's installment of your building a birdhouse series. You tease a few things they'll learn in the next post.
People like consistency. They want to know that if you tell them new posts will be available every Monday, Wednesday and Friday, new posts are indeed available every Monday, Wednesday and Friday.
Related: How to plan your company blog editorial calendar for 2019
6. Turn readers into subscribers.
Instead of hoping your page gets noticed on social media or for readers to naturally return to your blog regularly, encourage site visitors to become subscribers and send them emails with new posts, throwback content they might have missed and blog updates.
It's possible to create something your readers love with simple email templates.
Bonus: GoDaddy Managed WordPress offers seamless integration with GoDaddy Email Marketing.
7. Find the right cadence.
As your readership grows, you might need to increase the number of days you post each week. But don't go overboard.
Let's say you have a couponing website with time-sensitive posts. Your readers will expect that you constantly post new information because they know that new coupons come out daily, sometimes hourly.
However, there is no reason to post every 20 minutes about hair dye. Not only will you run out of subjects to write about, your audience might feel overwhelmed by too much information.
Keep your readers coming back — with genuine interest — by spreading compelling content out over several posts. Draw it out into sizable chunks, enticing your readers to return again and again.
Pro tip: Plan a series of related posts. Tease each upcoming article in the preceding post to get readers excited about what's in store.
8. Invite industry experts to collaborate on content.
Collaboration helps expose your blog to new audiences who have never heard of your brand before. Consider asking other bloggers in your niche to write a guest post for you and then promote it on their social media channels.
You can also co-create a post, video, podcast or webinar to help expand your reach.
Related: How to work with brand influencers when you don't have a budget
9. Balance content and ads.
When I visit a site that is cluttered with ads, I flee. And If I really get into the first paragraph of a post only to be greeted suddenly with a pesky pop-up that will not close, I leave.
Yes, monetizing a blog can be really important — just don't lose sight of your actual content in all the advertisements.
Find a balance that will work for both you and your readers.
Besides, there are plenty of other (more meaningful) ways to make money blogging.
Related: How to make money blogging
10. Monitor load times.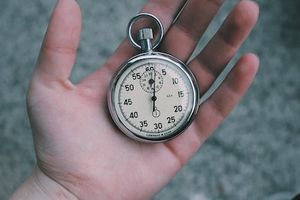 You know the type — buffering, more buffering, oh, wait! It's finally loading! Nope. Still buffering. And now I am bored. I am done with your site. That's how quickly a potential reader can abandon your site — forever.
If this happens enough, you'll have an unnaturally high bounce rate or struggle to attract clicks. About 40% of people will abandon a website if it takes more than 3 seconds to load.
One recent study of 150,000 websites found that 82% had issues affecting page speed — and the majority of those issues were easily fixable with page optimization techniques and basic server configuration.
Pro tip: Keep close tabs on page load times with a tool like Google's PageSpeed Insights.
11. Make it easy for journalists to contact you.
Once you start getting more traffic to your blog, other bloggers, journalists and influencers might contact you for thought leadership pieces.
Consider beefing up the About page on your website.
This is where you'll tell your unique story with great copy and images — maybe even video. Your contact information should be easy to find here. Showcase testimonials or other social proof to build credibility.
Include links to a media kit with everything a journalist might need to feature you/your blog.
Related: 7 tips for writing the perfect About Me page
12. Replicate your successes.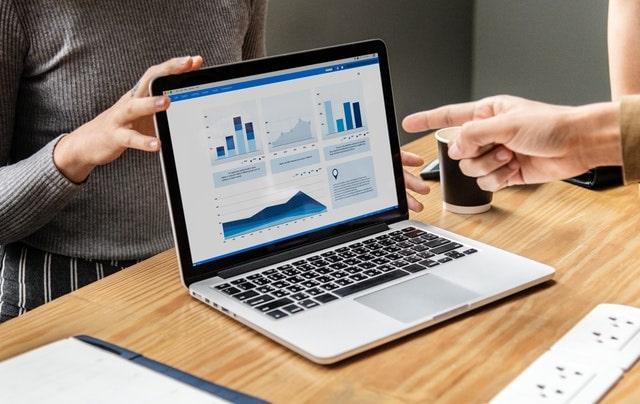 Use a tool like Google Analytics to look at your top-performing content pieces.
What made them different? Did you write an in-depth guide that people found useful, or create an infographic that was easily shared?
Take note of what works well on your blog and what falls flat, and then replicate your successes.
You might not hit it out of the park a second time, but, as they say, if it ain't broke, don't fix it.
13. Track which marketing tactics work best.
As you promote your website on social media and grow your audience through newsletters and collaboration, track your performance goals and work to achieve them.
Set milestones for increasing your followers every month or quarter, and work to promote your blog until you reach them.
Tracking your performance will also help you learn which social channels and collaborators help your blog the most — and which ones need some work.
Related: Social media metrics and ROI
Wrapping up
Increasing traffic to your website is mostly about ensuring you're contributing value to your readers and boosting your visibility.
Seize opportunities to get more traffic to your blog by using social media and SEO to your advantage.
By tackling a niche, optimizing your posts, publishing consistently, keeping your site speed up and building relationships with readers, other bloggers and media in your topic area, you'll be well on your way to getting more blog traffic.
The article includes content originally published on the GoDaddy blog by the following authors: Ashley Grant, Raubi Perilli and Mendel Kurland.