Even if you're not earning a full-time income as a blogger just yet, the minute you start making any sort of cash from your writing? It's time to call yourself a professional and set up accordingly. There are a ton of premium tools, services and software programs that will help keep track of income (like GoDaddy's own Online Bookkeeping), leads, writing ideas, etc., but keeping overhead costs low is still a good idea. All the tips and tools below are either free or available for a nominal monthly fee.
Tracking income
It's crucial that you track all your income from your blog for tax purposes! Having these numbers on hand will also help you forecast the future and see where your efforts are paying off.
PayPal
If you're like most professional bloggers, your income comes a variety of sources (i.e. ads, affiliates, ebooks). Opening a business bank account where all this money can go is preferred, but a free PayPal account will work, too. If you'll be using PayPal to sell items on your site or to invoice clients, you can create simple free buttons and customize your invoice right on the PayPal interface. Once a month, Paypal will send you an email saying that your monthly statement is ready, and you should download and print it to reconcile your books.
Google Docs
Google Docs are one of the great modern inventions of our time. You can create custom documents, spreadsheets, presentations, and even write custom CSS stylesheets, and have it all saved online so it's accessible from all your devices. For the purposes of tracking income, set up a simple Google Spreadsheet where you can log all your income as it comes in.
Passionfruit
Passionfruit is an app that gets installed right on your WordPress site and can help you manage payment for ads, copywriting and other blog services. If you plan on selling ad space directly, this app will track payment, deadlines, analytics and more.
Tracking ideas
Ideas can strike at any time. More often than not, it's not a fully fleshed out blog post in your mind, but just a spark or seed of an idea. Use these tools to bring your thought to the publishing point!
Blog topic generator
With the Hubspot blog topic generator, you enter several different words from your niche and it spits out some ideas you can use.
Google Alerts
Sign up to get alerts whenever there's a news article or post mentioning popular industries' keywords. You can type in as many keywords as you'd like, but consider using a longtail keyword (several words in a row). These articles can spark new ideas!
Diigo
Diigo is a website that allows you to quickly and easily save snippets from the web. Install the app or the Google Chrome extension for Diigo, and when you see an article or even a sentence that sparks an idea, you can highlight it and save it with a click. Then access your saved content from any device.
Coschedule
Are you running a blog with multiple authors or a long-term editorial plan? Coschedule is a lightweight WordPress plugin that enables you to see a content calendar and social sharing plan right from the dashboard. It also has a nice Click to Tweet function that makes it possible to create tweetable quotes in your text.
Tracking content
Providing relevant content to your readers day in and day out is a daunting task. In order to keep your social media streams fresh, you'll have to pull from other sources besides your own blog.
Feedly
Feedly is a simple-to-use site that collects all your favorite blogs in one spot and showcases the latest post from each feed. You'll have to add the content yourself, but you can easily share it from the built-in sharing buttons right on the Feedly interface.
Alltop
Looking for new blogs to read? Alltop collects various RSS feeds from a wide range of topics and industries. You can customize Alltop to show the stories you're most interested in.
Pinterest
When you find a great pinner, bookmark them! You can find great content on Pinterest using the guided search or by using an RSS shortcut to follow particular boards and be notified when they pin something new.
Hootsuite
Hootsuite works by syncing up with your social media streams so you can schedule updates in advance. It also has a nice RSS feature, allowing you to browse other content right from their dashboard and schedule with one click. If you have the premium version, you can bulk upload updates or have it automatically send out tweets when other blogs (that you specify) publish new content.
Cool tools I use
On my blog, I do a lot of tutorials and how-to's. As a result, I have these tools at the ready whenever I'm writing:
Alfred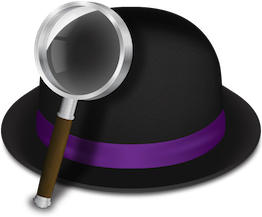 I write the same things over and over again. The Alfred app is a Mac productivity app that allows me to create hotkeys that will paste paragraphs of text I use frequently. It has a great search tool, contacts area, plus a calculator and dictionary. I can save lots of time by using commands rather than my mouse.
Skitch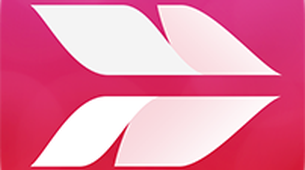 If you're like me and take lots of screenshots, Skitch is a free app (made by Evernote, another great app) that helps you customize your screen captures in minutes. Add arrows, text, cropping, etc. without ever opening a graphic editor.
Canva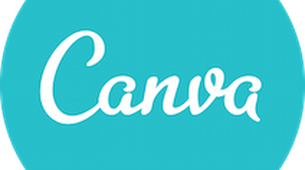 Need graphics in 10 minutes or less? Canva is a fantastic tool that provides stock photography for $1 an image, plus all sorts of templates and icons to jazz up your graphics for social media. The interface is intuitive, free to use if you have your own images you want to upload, and even allows you to collaborate with others on the design.
IFTTT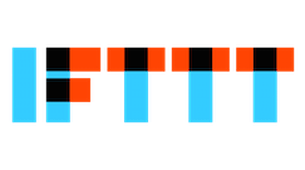 IFTTT stands for if this then that and allows you to automate tasks for efficiency. You can have all your tweets sent to a Google spreadsheet, have your Instagram posts converted to native Twitter images, or use the Google calendar to send status updates to Facebook. You can browse all the automated tasks others have made, or make your own!
Test before you buy
When you find a new tool to use, make sure you read the reviews (or take advantage of the free trial) before signing up for a premium membership. There are many out there that might be overkill for the stage your blog is at. In some cases, the tools can distract you from the most important job in blogging...writing!
What are your favorite blogging tools or productivity tips? Please share in the Comments!