How restaurants with delivery service can get more orders
When's the last time you opened the Yellow Pages phone book? I mean, actually plonked that thing on the counter and flipped it open to find restaurants with delivery service? If you're like most people, you went to your mobile phone and did either a Google search or checked Google Maps to find the restaurant you wanted.
According to research, 60 percent of Americans use a smartphone or tablet to search for local products like food delivery. And three-quarters of those searches result in a phone call.
If you haven't used your smartphone to find food and drink, I can't recommend it enough. Google Maps can show you restaurants in your immediate area. It can also show you the menu, what hours the place is open — even diner ratings. I mention Google, because it dominates the search engine market. It has anywhere from 60- to 70-percent of the search engine market share. Unless you point-blank ask your phone, "Siri, where can I get pizza?" you're probably going to use Google for your search.
So for you restaurant owners and managers of restaurants with delivery service, Google is where you should focus your attention. Getting Google's attention requires Search Engine Optimization (SEO). Here are six SEO tips to help you get more mobile orders.
6 tips to capture more smartphone orders
Claim your Google Business Profile.

Use schema tags.

Include keywords.

Use HTML markup code to make your phone number clickable.

Prepare your site for mobile viewing.

Make sure your site loads quickly.
Ready for details? Check it out.
1. Claim your Google Business Profile
Since Google's services are interconnected, it can cross-index information from your website to the Google Business database, plus YouTube, Picasa and so on. A quick way for restaurants with delivery service to show Google they're serious about their businesses is to keep their Map listing up-to-date with store hours, parking availability, and interior and exterior photos.
By making an effort to maintain your Map listing, you're more likely to pop up near the top of a mobile search when people are in the area. Plus, people are more likely to click on a fully-developed map listing, which means they're more likely to call your restaurant.
2. Use schema tags
If you're trying to appease both Google and Bing, schema codes are a great way to let them know what your site is about. You can tag certain page elements with a description of what they are: page, person, celebrity, book, movie, article, address, city, state, etc. This tells Google how to index a particular site so it appears in the appropriate searches.
This means your website should not only have your physical locations listed, but each address element should be schema tagged. Since Google's results are geo-located, you can help your restaurant show up on nearby searches. Be sure to also tag the cities and neighborhoods you deliver to. This can help you appear in searches that might cross city and neighborhood boundaries.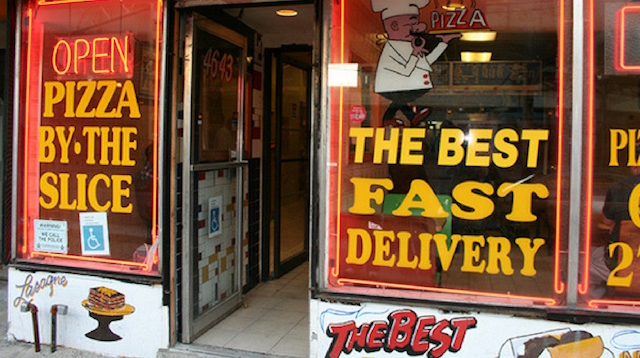 3. Include keywords
Keywords are important to restaurants with delivery service, because they tell Google what your website is about. That means mentioning the type of food you serve, and the individual dishes. Your menu will be a big help, but you want to include some of the items in your regular body copy. "We're proud to serve the same deep dish pizza our grandmother made for us" or "We offer both Cantonese and Szechuan styles of Chinese food for delivery in Pittsburgh's Five Points neighborhood," for example.
And if you've ever won a "Best Of" contest, include that on your site. People search for that kind of thing, so you might as well take advantage of it.
Don't go overboard with keywords — use one keyword for every 100 words of text.
However, don't stuff your content with keywords. This is not the time to list every single dish and food option on every single page on your website. At the very least, you'll be penalized; at worst, Google will drop you from its search results completely.
While we're on the subject of menus, don't just post a PDF or JPG of your menu. Google can't read JPGs and PDFs don't display well on phones. Just list your menu in the normal body text with the prices next to it, so the text is searchable.
4. Use HTML markup code to make your phone number clickable
You can hyperlink your phone number so a mobile visitor can tap it and call you right from your website. Be sure to include it on your menu at the top and bottom of the page, so people can dial you right there. The HTML code will look like this: <strong>&lt;a tel="8005551212″ (800) 555-1212&gt;</strong>
5. Prepare your site for mobile viewing
Open up your website on your smartphone. Is it the exact same website you see your laptop, or is it a simplified version? A mobile-friendly website has fewer photos, less text and bigger buttons. Plus everything fits on the screen.
This is important because Google now penalizes websites that aren't mobile friendly. And if your site doesn't have mobile capabilities, you have a problem. Everything else we just talked about will be for nothing because Google won't send mobile users to a non-mobile site.
If you're not sure whether your site's been optimized for mobile, use this Google tool to see.
Don't have a mobile-friendly design yet? Consider having your web designer create a responsive design website. This uses the HTML5 language, which automatically sizes a website to fit any device. So whether it's viewed on a mobile phone, tablet, or laptop, you only need one website.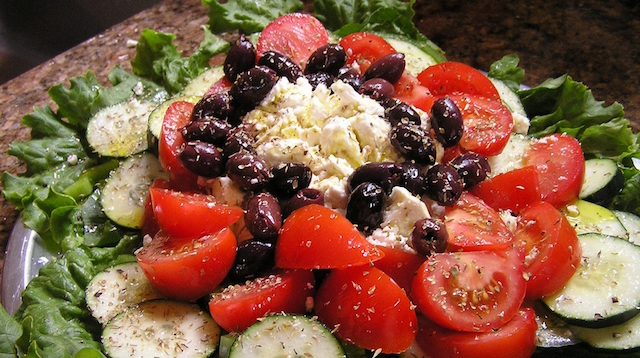 6. Make sure your site loads quickly.
Google takes page load speed into account when ranking a website. That means restaurants with delivery service can't have a lot of stuff on their mobile site to slow it down, and the design has to be simple. Follow these tips to keep your site loading fast:
Make sure to use small photos — anything over 250 KB is too big. Use a service like Compress JPEG to compress them before uploading them to your website.
Skip the fancy photographic background, and use a single color instead.
Put your address, phone number and restaurant hours in the footer at the bottom of your site, not on every page. Your footer only gets loaded once, so this shortens your load time.
Use Google's Page Speed Insights tool to check your site speed.
In the end, most millennials will reach for their phones when they're figuring out what they want to eat. They're not heading to their laptops or the Yellow Pages — they've got a mini computer that doubles as a phone! Your SEO strategy needs to reflect that.
The future of restaurants with delivery service is mobile
Get a mobile friendly website, keep everything streamlined and claim your Google Business listing. These factors will help you reach the top of Google's mobile rankings. Which can ultimately bring you more restaurant delivery customers.
Image by: VisualHunt