How to reach Generation Z: The digital home hunters
You've all heard about millennials, but there's a new group moving into the housing market: Generation Z. Today, Generation Z (those born between 1995 and 2010) makes up approximately 21 percent of the U.S. population — and the oldest of this generation is starting to enter the housing market.
As the first generation to grow up completely in the digital age, Gen Z'ers are mobile-first, heavy internet and social media users, and have high standards for how they spend their time online. As this generation moves into adulthood, their needs are already having a significant impact on the real estate industry.
The Zillow Group's latest Consumer Housing Trends Report for 2017 provides an excellent overview of just how Gen Zers are pushing the boundaries of on-demand real estate information and services. The report shows that — despite only just beginning to enter the housing market as renters — a subset of Generation Z already has home buying on the mind. And while the vast majority of Generation Z rents first and lacks experience navigating the housing market, 62 percent indicate they believe owning a home is a key component of the American Dream.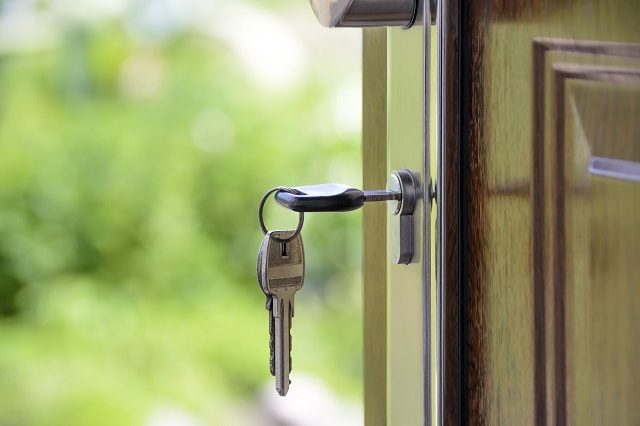 Reach Generation Z with 4 key steps
The real estate industry has spent more than a decade trying to understand the interests and living habits of millennials. However, a new wave of digital-first home hunters is just getting started, and it's important to make sure your real estate business is paying attention to their needs so you can stay ahead of the curve.
Focus on micro-moments.

Incorporate better, faster ways to get in touch.

Show you care about the community.

Know that it's OK to show off your personality.
Your realty business needs to know how to reach the latest generation entering the housing market — and how to stay one step ahead of their increasingly digital expectations.
1. Focus on micro-moments
According to a recent Retail Dive report on the influence social media has on Generation Z consumers compared to other generations, 80 percent of Gen Z'ers are impacted by social platforms. Of the many social platforms available, YouTube, Instagram and Snapchat were the most influential with this generation. In fact, 44 percent of Generation Z consumers said Instagram impacted their buying decisions, 32 percent said YouTube, and 21 percent said Snapchat.
Nowadays, you can safely bet that any content you're sharing across your social channels will be seen by Gen Z'ers. Social media is a part of their daily lives and they use it for everything from pure entertainment to researching how to buy a home.
To reach Generation Z, simply having an active account on multiple social platforms is no longer enough. Real estate professionals must come up with simple, yet innovative, ways to leverage social media in the home buying or selling process.
One of the best ways to get in front of this audience is by sharing micro-moments.
Short snippets of content work well with this generation because they spend so much time on their mobile devices, constantly flipping back and forth between various social channels. If your content can't capture them within the first few seconds, they'll simply scroll on by and engage with the next post or story in their feeds.
Editor's note: GoDaddy Social can help you connect with your target audience in the social channels where they spend their time. Check it out. 
2. Incorporate better, faster ways to get in touch
According to Zillow, the immediate availability of information — combined with the ease of which consumers can access it — sets high expectations for the ways Gen Z'ers expect to interact with real estate professionals. They tend to spend significantly less time searching for a home and move much faster through the process of renting or buying a property.
In fact, approximately 30 percent of Generation Z renters spend less than one month searching for a home, compared with 26 percent of all renters. This is likely due in part to their current stage in life, which includes managing both school and work, as well as their increased access to information and preference for more instant methods of communication.
You can help Gen Z'ers quickly connect with your business, sort through information, and pinpoint the best options for their needs with a variety of next-generation digital tools.
Automated messaging and marketing tools, such as Facebook Messenger, Twitter and Kik can help you connect with potential customers faster. Video is also a big deal, with nearly one third of Generation Z expecting to be able to video chat with real estate agents.
In addition to video chat introductions and consultations, this generation is also very open to taking virtual home tours. Thankfully, with new AR and VR tools emerging all of the time, tapping into this technology to create a phenomenal experience for your clients doesn't have to be super complex or expensive.
3. Show you care about the community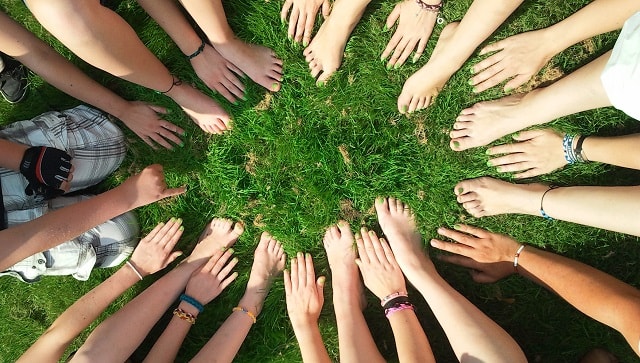 Generation Z cares a lot about their own role within their communities. According to Zillow, almost one third are very involved with their community or neighborhood, more so than almost any other generation.
To attract Gen Z'ers, it's important your real estate business showcases involvement with the community. Participating in local initiatives and events can even be a great way to meet potential customers in this segment. From charity events and fundraising walks, to food drives and neighborhood picnics, there are plenty of ways you can get involved — so your unique value proposition reaches beyond just the services you provide.
4. Know that it's OK to show off your personality
Sharing information about your real estate business shouldn't be boring. Gen Z'ers prefer marketing content that features relatable and more realistic depictions of life today. Big brands have caught onto this demand for more relatable and less photoshopped content, and have found a great deal of success sharing user-generated content on their social channels.
This approach can be used by your real estate business, too. However, it does require you think about marketing materials as an ongoing journey.
In other words, the content you share should always grow and change with business and clientele.
Instead of sharing listings in the same format on the same channels all the time, think about how you can incorporate more of your personal story in marketing.
Storytelling marketing — or sharing more of the behind-the-scenes of your business, your unique services and your company culture or personality — resonates well with Generation Z and can truly set your business apart from competitors stuck in the past. Being transparent about the ins and outs of your business can not only help build trust with your younger followers, but also show them that you're a real person who cares about sharing your personal and client successes, and you're not just another company out to make a deal.
Make it a good year
The beginning of a new year is always a good time to think about your business and goals. If part of your mission is to work with the latest generation entering the housing market, then having a strong understanding of their living preferences and digital expectations is crucial.