12 ways to improve your content marketing
Content marketing is the secret art of persuading people through education and information, not smoke and mirrors. Customers educate themselves on the solutions to their own problems, and further educate themselves on why your solution is the one they need. Basically, you're marketing to them with content that teaches, informs and inspires. So there's no better time to improve your content marketing!
Your content usually appears in one of three forms: things you read, things you hear and things you see. That can be blog articles, web pages, whitepapers, ebooks, special reports, tweets,and so on. Email campaigns (87%) and educational content (77%) are the two of the most popular content marketing methods that B2B marketers use.
You also might use videos, photos, infographics and navigation schemes as 84% of people have decided to buy a product or service after watching a video. Or it could be podcasts, music, presentations or (again) videos. More than half of podcast listeners say they are more likely to consider brands advertised on podcasts.
When customers show up in your sales funnel, they're already pre-qualified and just need to be shown how and why yours is the best possible product or service they need.
That doesn't mean you can be boring and create mediocre content and just expect people to show up.
There are a lot of people out there who are creating interesting content and winning people over by being clever, humorous, and informative. They're writing interesting copy, taking gorgeous photos, and producing high-quality video and audio content.
Improve your content marketing with a basic strategy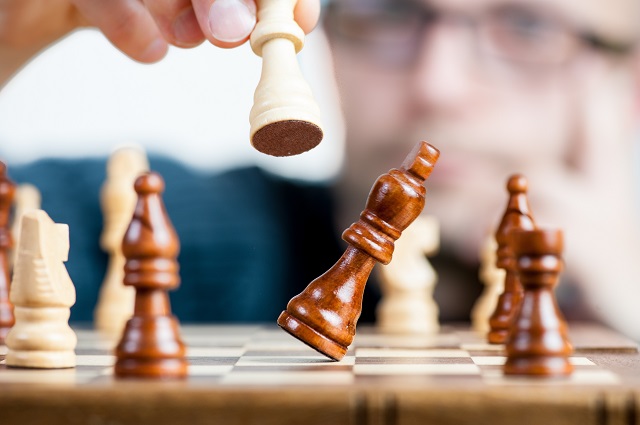 If you wanted to create a basic content strategy, you can follow these steps:
Pick three to four frequent problems your product or service solves. Dedicate one topic per week for each month. You'll cover all four topics in a month for blog articles and social media updates.
Pick three to four themes for your strategy. Pick one theme per week of the month. For example, 1) how-to, 2) client case study, 3) typical client problem, 4) industry news analysis.
Write one blog article per week about each theme. Post it to your blog as a way to boost your website's SEO, but to also show your audience that you're an expert in this field. (If you'd rather do videos or podcasts, do that too, but try to stick to the same schedule.)
Build your social media audience. Do a search for people who are likely to buy from you and then follow them on Twitter and connect with them on LinkedIn and Instagram. Engage with them in regular conversations, don't push out sales messages.
Share industry news stories on your social channels. A great way to remind people of their pain points is to share news stories about them. If you sell a device that helps fleet drivers reduce fuel costs, share news stories about gas prices going up. And write blog articles that analyze the issue.
Do NOT build a day-to-day or week-to-week calendar. I've known agencies that scripted out an entire year's worth of tweets and social updates, plus blog articles, only to have the entire script collapse when something in the industry or company changed. Think guidelines, not schedules.
Incorporate holidays and events. Be sure to take holidays or special events into consideration. Hotels should have themes for Valentine's Day, conference schedules and so on. Accountants should talk about tax day a month in advance. And retailers should make plans for the major shopping holidays several months in advance.
I'm leaving out the basic, it-goes-without-saying elementary "secrets" to improve your content marketing that every other expert tells you, but they're still things you should do anyway:
Understand your unique value proposition.
Define your audience and create personas.
Know your keywords.
Or my most-detested "secret."
Write good stuff.
(Seriously? That's not optional! And it's certainly not a secret. That's like your family telling you "Drive safely" when you drive to work. Boy, I'm sure glad you said something because I was just going to swerve all over the place. Basically, if being told "write good stuff" makes you decide to write good stuff, then you need to re-examine your life choices.)
But assuming you already plan on putting forth your best effort as the very foundation of your business' existence, here are the other 12 steps to improve your content marketing.
1. Optimize your website's SEO
Depending on how you're doing your SEO, your website and blog may need a tune-up.
Run your site through tools like SEObility or Moz's free SEO tools to check the overall SEO health of your website, and then make the necessary updates.
But it doesn't stop there, because it's not a set-it-and-forget-it process. This is an ongoing task that you will have to perform until you shut your business forever.
If you have WordPress, install the Yoast SEO plugin and you'll be able to optimize every page and blog post on your website. Just follow the instructions to earn a "green light" for every page or post and you'll know that you have covered the SEO basics for your site.
Finally, keep in mind that your blog is going to play a critical part in your SEO efforts. A site with a great blog that is only partly keyword optimized will outperform a site that is greatly optimized but doesn't have a blog. That's because Google wants to see lots of written content, and a blog is an excellent way to provide that.
2. Think about your searcher's intent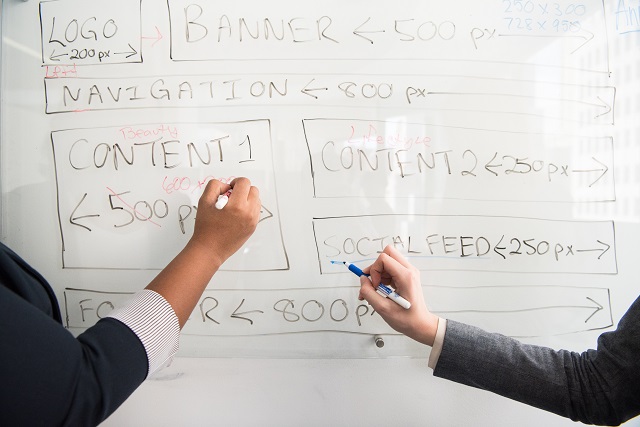 Very often, people will optimize their sites with Google's search bots in mind. Make the bots happy, give the bots what they want and you'll rank high for your keywords.
The problem is, the bots don't buy from you. Also, you may not actually care about the keywords you rank for. And eventually, a bot-first strategy will fail because you forgot the people.
Some unscrupulous SEO pros will tell website owners they can get them a No. 1 ranking. The problem is, they're ranking for really esoteric long-tail keywords — "finger exercises for big data practitioners with degrees from Big 10 universities" — that don't actually do anything.
Think of why people come to you in the first place. Do they have a problem? What kinds of problems? People even ask their phones or Google that question:
"How can I redesign my house on a budget?" "What should I do after a car accident?" "How do I stop my faucet from dripping?"
Write blog posts and rewrite your web pages to answer those exact questions. You can also do comparisons and reviews of specific products or services, comparing yours to your competition. Or review products that your customers might use, but you would provide for them, such as a heating/AC company reviewing different AC units.
3. Optimize your website for mobile devices
Google now ranks websites based on how well they perform on mobile devices. It doesn't matter whether your visitors are using mobile devices or not. Even someone looking at your site on a laptop and 30″ monitor will only find your website if it's mobile-friendly.
Use WPTouch Mobile Plugin if you have WordPress, or better yet, make sure your website is designed with HTML5 elements. If you don't have WordPress, you still need HTML5. As long as your website looks great on a mobile phone, you'll improve your rankings.
That also means adding small file-size photos that are roughly 900 pixels wide and 100 dpi resolution. Those load faster on a phone, which also helps your mobile rating.
4. Create INTERESTING content
Think twice before you publish that how-to article or explainer video, said the guy writing a how-to article. They're usually boring, lack emotion and cover the same material as 1,000 other articles. (Said the guy whose article has 12 WHOLE STEPS!)
If you really want to interest people, write cool stuff about cool topics.
Write the in-depth, advanced, 401-level material super-secret knowledge instead of that 101-level stuff everyone else does.
Tell us how to use the Hero's Journey storytelling model in our case studies. Do an interview with a notable leader in your field.
Do a Q&A session with your staff and ask them things like, "What's your favorite non-business book?" or "When did you first decide to get into this field?
Have everyone answer the Proust Questionnaire.
Or develop your own Proust-like questionnaire and ask your staff and partners to answer it.
5. Post photos and videos to your Google My Business listing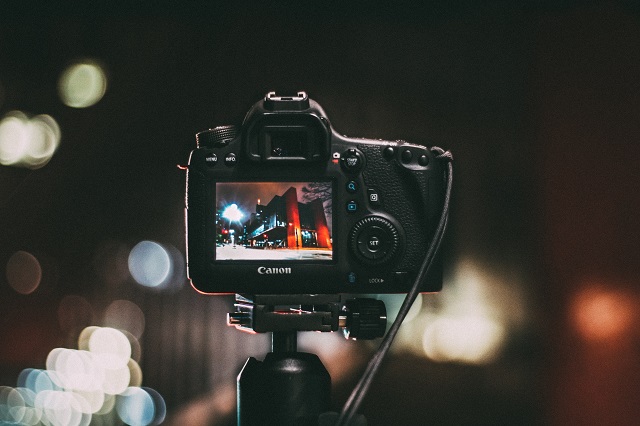 When people do searches for products or services, oftentimes, Google will often show several business listings. One way to make sure your listing appears near the top (which puts your website at the top) is to add photo and video content to your Google My Business (GMB) listing.
After you've claimed and optimized your GMB listing — you <em>have</em> done that, haven't you? — you can start adding photo and video content to it to help your Google rank but to also show your customers, followers and fans that you're keeping the listing up to date.
Post videos of commonly asked questions.
If anyone ever emails you with a "How do I …?" question, turn that into a two- to three-minute video, as well as a blog post.
Post the video to YouTube and then embed it on your GMB listing.
6. Develop a voice and a personality
Most people write in a very serious, business-like tone. It's rather dry and uninspiring, and it doesn't convey any emotion or pull people in. But if you adopt a distinct voice and personality for your content marketing, you're more likely to win people over because you'll touch them.
Emotionally. I mean touch them emotionally.
See, my voice/personality is often humorous and lighthearted. Other times, I'll adopt a personality or teacher voice, or put some Dad energy into my writing.* And in a lot of cases, I'll use first person so you feel more connected to me as a writer.
* Be sure to get your car serviced before winter sets in.
Your voice can be serious, proper, fun, friendly, confident, admiring or inspirational. Think about how you normally speak to your friends and customers and then start dictating your writing. If you need some help, dictate a possible blog article into your phone's recorder as if you were explaining a concept to your friend, and then upload the audio file to Otter.ai  to transcribe that into text.
Clean it up, get rid of the "umms" and "uhhs," and make that your article. The tone of voice you used there is your website —and company's — voice and personality.
7. Answer complex questions
I've said it elsewhere, but if you want your content marketing to stand out, avoid that 101-level of information. Stop writing lists about "10 reasons to hire an interior designer" or "5 ways to lower your taxes next year" because it's the same boring nonsense that everyone else has posted.
Instead, dive deep into the weeds and esoterica of your field. Pick those questions that can't be answered in just 500 words. If you take 2,000 words to deal with a topic, so be it.
Search marketers are finding that long content is actually performing better than short content.
This article is more than 2,000 words, and if you've read this far, then it's clearly working.
8. Share personal stories and vulnerabilities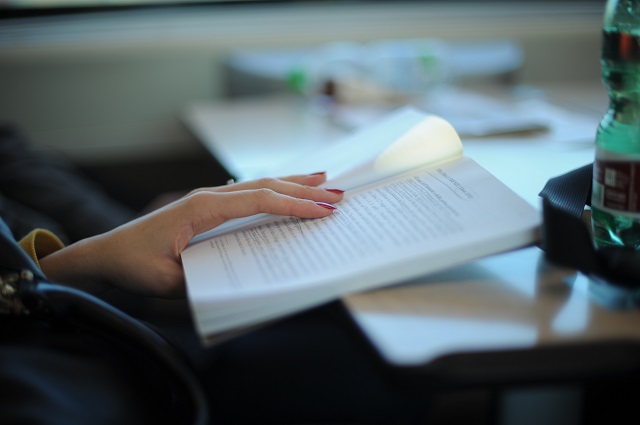 People buy from people they like and trust. One way to do that is to share stories about yourself that show you in something other than a heroic, gets-it-right-all-the-time light. Share stories where you learned tough lessons. Share stories of your mistakes. Share stories about your fear.
One of my favorite articles on my work blog deals with how, as a writer with more than 25 years of experience and four books under my belt, I still deal with imposter syndrome on a regular basis. It didn't get me a lot of business, but I heard from other people with whom that article resonated because they also deal with imposter syndrome. I even had a couple of clients say something about it. It helped them understand me better and deepened the relationship.
You don't have to uncover buried secrets that you've never told anyone. But it's okay to share your feelings about certain topics if it will, as Simon Sinek says, help people understand your Why.
9. Start using TikTok and other short videos
I'll confess, I'm not a big fan of TikTok. I see the point, I see why people like it and there are a few TikTokers I subscribe to (@bdylanhollis, @bmotheprince, @cheechandchong). I've even toyed with using it myself. But while I may not use it, I believe it will be the "Next Big Thing" in social media and content marketing.
There are already 1 billion people using TikTok worldwide and 100 million users in the United States, which makes it one of the largest social networks out there. TikTok is not an ideal B2B marketing tool.
I can't imagine many manufacturers saying, "We need a new freight shipper! To the TikTok!"
But if you're trying to reach Gen Z, you definitely want TikTok: 47.4% of active U.S. users are between 10 and 29, but the over-30 crowd grew 5.5 times from 2020 to 2021.
So if you're in any kind of B2C market, TikTok and/or Instagram Reels need to be on your content marketing plan for 2022. If you don't have a knack for video, then consider hiring some college students to produce some videos for you. Hire some kids from the film-making department or the theater department and ask them to produce some TikTok videos about your product.
10. Measure everything
You don't know what to improve if you don't know how well you're doing. So you need to measure everything you do. Even a basic Google Analytics setup can tell you how well your website and blog are performing, and what you should do about it.
Do you receive more web visitors when you publish a blog article? Then publish more articles. Are your how-to articles outperforming your product review articles? Then write more how-to articles.
Similarly, take a look at your Twitter analytics, Instagram analytics (if you have Instagram Business), and even your LinkedIn and Facebook pages' performance. See what kinds of content are seeing positive engagement from your visitors and fans, and do more of it. The things that are not performing well? Do less of those, or figure out how to make them better.
11. Hone your skills
This is important for anyone doing content marketing themselves. Whether you're a professional content producer, or you have to write blog articles and shoot videos as a small part of your job, as you get better, you'll improve your content marketing too.
(Honestly, this step should be No. 1 on the list, but it disrupted the flow of the whole piece.)
That means deliberately practicing new skills and techniques you want to improve.
Photographers and videographers, that means shooting content every day. A professional photographer friend told me that he didn't get good enough to become a professional until he spent several months shooting photos every single day. He learned about framing, composition and point of focus, but only because he shot photos for two to three hours a day.
It's the same for us writers. If you want to be a better writer, you need to read books and see what outstanding writers are able to do. Don't read blog articles, because most of them aren't that good. Read books from established and well-known authors.
Borrow their techniques and tricks, and then practice them in your normal everyday writing: emails, reports, even your social media updates. If you want to learn how to cut adverbs, do that everywhere. If you want to learn to write short sentences, practice it constantly. Soon, those things will become a habit and you can move on to the next technique.
12. Hire a professional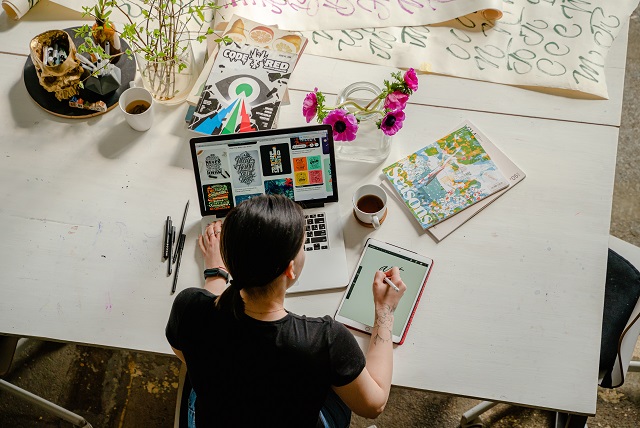 If you just don't have the time to improve your content marketing skills, but you want to improve your actual content marketing, then hire a professional. There's no reason to muddle through it and try to make slow improvements, even while you're putting out less-than-stellar content. That doesn't help you in the short or long run.
Think of it this way: If you were to offload all the stuff from your job that isn't the stuff your business actually does, how much more money could you make?
If you're an attorney who bills by the hour, how many hours do you lose when you're doing the books? If you're a building contractor, how many projects could you do in a week if you didn't have to do your own estimating or get supplies from the lumber yard? If you have a technology startup, how much time do you want to spend dealing with HR issues or managing payroll?
In these instances, it's going to save you a lot of time and even make you a lot of money if you outsource those tasks to a trained professional who can do it faster and better than you. That not only frees up some additional time for you, but it can also even give you time to make some extra money to pay for that person's work.
This is true for content marketing, too. If you hate writing or don't have the time or expertise to do video editing, then hire someone to do it for you.
Just like every other skill you learned, improving your content marketing is an ongoing process. Some of these things can be done a few times a year, but others need to be done on a constant basis (i.e. practice every day).
Editor's note: If you need help with SEO, social media,  and more, the experts at GoDaddy are here for you! GoDaddy Social, SEO Services, Website Design Services and Logo Design Services can help save you time so you can do what matters for your business.
Concluding thoughts
Even if you do just a few of these steps in 2022, you'll see a major difference in the quality of your content marketing, which will lead to increased web traffic, which can only lead to more sales. Pick the two or three that are easiest to tackle and start on those. As you get them under control, pick another one or two and work on them.
And in all cases, if you need help, call in a pro. Don't spend many hours mucking around with a solution that doesn't quite do the job for you. This is your company, so make sure you do it right the first time and then reap the benefits that come from it.