If you haven't already heard the news, according to Instagram, they're no longer a photo-sharing app. Shocking, right? The company announced they want to start focusing more on video content, like that offered through Instagram Reels, as opposed to being the original square photo-sharing app they're known for being.
"At Instagram, we're always trying to build new features that help you get the most out of your experience. Right now we're focused on four key areas: Creators, Video, Shopping and Messaging." — Adam Mosseri, Instagram CEO
This makes total sense because short, engaging videos (shown to us by hyper-accurate algorithms) have proven to keep our attention more effectively than ever before. So effectively that 93% of marketers who use video say it's an important part of their marketing strategy. Additionally, users are twice as likely to share video content with their friends and family than any other type of content, including social media posts, blog posts/articles and product pages.
So if you've been hesitant to start making Instagram Reels or just needed a little encouragement, we'll cover the basics, give you some ideas on what content to create for your business or brand, and help you understand the data behind it all.
But, before we do, let's talk about why Instagram Reels needs to be included in your marketing strategy.
What are Reels and why should you start using them?
Instagram Reels rolled out in late 2020 and the feature has continued to increase in popularity. Reels provide creators with a way to produce and share short, engaging videos using a collection of mainstream music and user-generated audio.
With more advanced editing tools, such as speed controls, filters and transitions, you can effortlessly edit multi-clip Reels up to 30 seconds long, entirely within the Instagram app, which is amazing if you don't want to use multiple apps and extra equipment to film, edit and post to social media.
Reels are definitely a useful feature of the platform as a whole that is worth exploring. When it comes to metrics, Reels receive 22% more engagement than videos posted directly to a feed. In addition to IGTV, Live and Stories, Instagram Reels are another great tool for you to use to get noticed on the platform and reach potential customers.
Nearly two-thirds of Instagram users are between 18 and 29, with 18- to 34-year-olds the most active age group. That means there's a ton of opportunity for businesses to be discovered by your target audience on this platform. So, if your Instagram strategy needs a boost to stay top-of-mind and ahead of the competition, Reels could be your solution.
Related: How to plan an Instagram marketing strategy to attract business
Instagram Reels small business content ideas
If your business is active on Instagram but hasn't posted a Reel just yet, don't worry, it's not too late to start. Accounts that don't follow you can find your content while scrolling on the Explore page, which is why it's so important for brands to be active where their target audience is.
Don't let lack of inspiration hold you back, here are some simple and effective video ideas:
Educational content‍
The best way to increase your reach and engagement is to give your viewers value. If you can create something that is helpful, users are more likely to like it, share it with their friends and follow you for more. That ultimately, tells the algorithm your content is worth being promoted to others on the app.
For example, you can create shareable workout, cooking or crafting videos just by showing your step-by-step process.
Showcase your products‍ or services
Highlight what makes your business unique with Reels dedicated to each product or service you offer. This could be a tutorial on how to best use your products or a way to update customers on new offerings.
Create original content‍
Easier said than done, but I know that behind-the-scenes content, user-generated content and FAQs are always a big hit with loyal audiences.
You also have a few different ways to get trending and possibly even viral. You can use trending hashtags, popular audio clips or filters and get discovered among other videos with those elements.
Re-creating a popular trend while highlighting your brand is one of the quickest (but not the easiest) ways for business growth with Instagram Reels.
How to optimize your Instagram Reels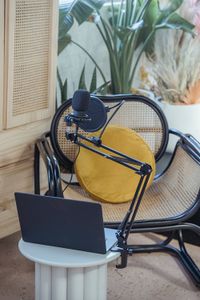 Like with any social media platform, there are always hidden steps you can take to increase the likelihood your content gets seen and please the almighty algorithm.
For example, many users who create content for TikTok have started uploading those same videos as Reels. Seems like a logical time saver, right? Well, Instagram has not only clearly advised against re-posting content that's "visibly recycled from other apps," it has also updated its algorithm to recognize and prevent it from performing well on their platform.
That being said, here are some tips on how to optimize your Reels for the best results:
Try to record (vertically), edit and add effects to your reels from within the app, rather than uploading a video you've created elsewhere.
It's also important to use text overlays, hashtags, audio, and descriptive captions to let Instagram add you to an algorithm relevant to the content.
@ other accounts, when appropriate. Just like hashtags, you'll get more reach by including their name in your content.
Use custom thumbnails. Doing so will make it easier for users to find videos they want to watch when scrolling on your account. It's also a great way to incorporate your branding and help your feed look cohesive.
Sharing your Reels to your Stories and even on your feed will get more people to see it. You can share it when you post it or, if you have posted enough that day, share on a day when you don't have anything else to post.
Algorithms are constantly changing, and not always for the better. Doing just a little bit of research to stay on top of current trends and best practices will pay off in the long run.
Related: 3 ways to use Instagram Stories for digital storytelling
Understanding Instagram Reels Insights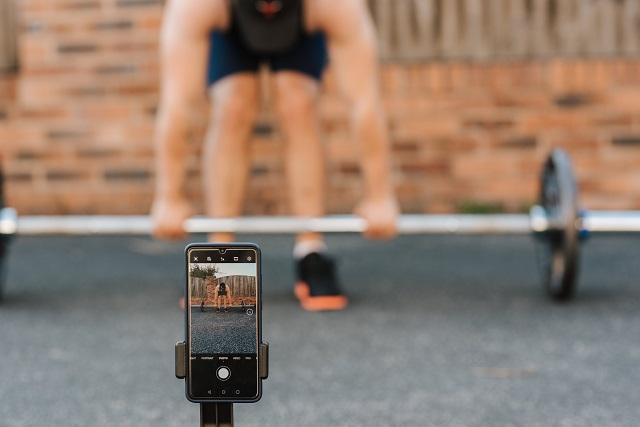 Finally, you'll need a way of knowing if your hard work is paying off.
Instagram has included a dedicated tab, which is similar to the Insights tab on your static posts and videos, that details the metrics relating to your Reels. With the Instagram Reels Insights, business owners can see important metrics like accounts reached, plays, likes, comments, saves and shares.
By knowing what type of accounts you're reaching with your Reels and which content formats are most engaging with your audience, you'll be able to adjust your content to better serve your target audience and grow your account.
Measuring these stats is the best way to make sure all the efforts you're putting in to engage your fans is actually working.
Once you have a good idea of where your metrics are on average, try experimenting with the time of day, type of content and hashtags you use when posting your Reels. Start thinking of ways to get in front of new users with videos like tutorials, bloopers or more user-generated content. You could even share customer testimonials or success stories for added social proof.
Final thoughts on Instagram Reels
I know I personally struggled with the idea of including yet another item on my content creation checklist, but I've found that even just repurposing a few old clips from videos on my YouTube channel into Reels has proved effective in increasing my engagement and reach on Instagram.
Exploring a new feature of social media can be intimidating and overwhelming at times, but Reels seems to be a fun new way to expand your social media presence through the use of short videos. I recommend testing it out and seeing how well it works for you and your audience. You might find it to be your new favorite tool in your social media strategy.