Looking ahead to mobile video ads in 2018
In case you haven't noticed, the world is going mobile. On average, Americans spend 87 hours per month browsing the web on mobile devices. And in October 2016, more users accessed the internet globally through mobile devices than desktop devices for the first time, at 51.3 percent. If you haven't been hip to it already, it's time to pay closer attention to mobile video.
Mobile video viewing is also set to break records.
In 2018, it is predicted that, globally, people will watch 25 percent more video on mobile devices, while video viewing on non-mobile devices is set to decline in the same year. Ad spending is expected to follow the trend, with mobile video ad spending projected to grow 49 percent to about $18 billion. On the other hand, non-mobile video ad spending should decline 1.5 percent to $15 billion.
Leverage the potential of mobile video
As marketers, how do you take advantage of this trend in mobile and mobile video? One of the most obvious places to start is ad placements. Because online video platforms are so popular, placing ads on YouTube, for example, is nearly akin to advertising on Google, but with a less saturated market competing for keywords.
Let's talk about YouTube for a second. YouTube is arguably the most popular online video-viewing platform with 1.3 billion users. To put it in a mobile perspective, one billion people watch YouTube videos on their mobile devices per day. That's a lot of eyes on mobile video, which means a huge potential audience for your business.
Placing ads on mobile video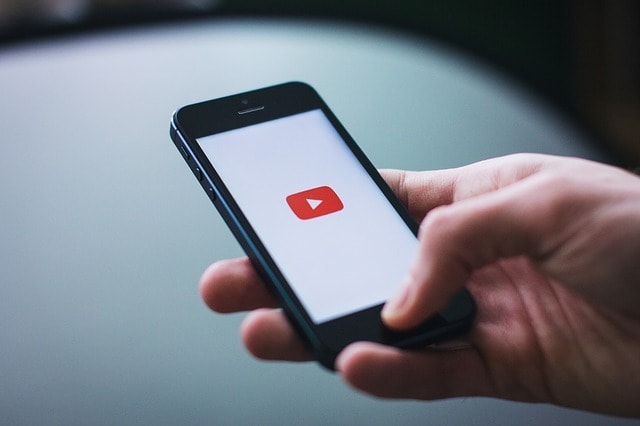 So how do you go about placing ads on YouTube? Since YouTube is owned by Google, placing ads on the popular video platform is as easy as creating them in AdWords. Just like in AdWords, there are a number of ad formats to choose from when it comes to YouTube. You can view your options and the specs here to choose the best format, but most people choose one of two general types: display ads and video ads.
Display ads are your average banner or overlay ads. They appear alongside the video like normal AdWords banner ads. Meanwhile, overlay ads are like banners that appear at the bottom of the video while it plays.
You can also create a video ad to play on platforms such as YouTube, and here you have a few more options:
In-stream video ads — These ads play before or during the video. The viewer is required to watch five seconds of your ad before they can skip it. These are great for small business budgets, since you're only required to pay for the ad if the viewer chooses not to skip.
In-slate video ads — These are ads that play at intervals in videos more than 10 minutes in length.
In-search video ads — These work very similarly to text ads in Google search, where marketers bid on keywords. The best thing about in-search video ads on YouTube, as opposed to Google search, is that the YouTube market is much less saturated, meaning you have a higher chance of getting your desired keyword.
In-display video ads — These ads come up in the search results based on the current video you're watching.
There are a number of other advertising options for YouTube. But when it comes to mobile video ads, YouTube isn't your only medium — another fantastic option is to use video ads in applications. Like YouTube ads, there are several ways you can choose to display your video ads in a mobile app.
Banner — Banner in-app video ads play at the bottom of the screen while the user is interacting with the app.
Interstitial — Interstitial in-app video ads are ads that play during natural breaks, such as between levels in a game.
Whether your stick to YouTube, use in-app ads or try your hand at both, mobile video ads are a great way to get your products or service in front of potential customers.
How people respond to video ads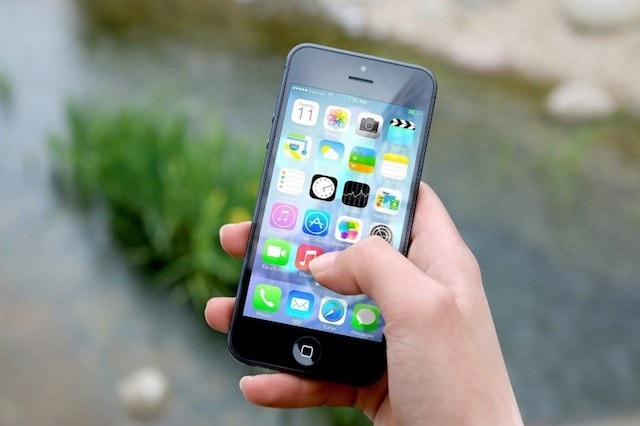 Although people might moan and groan about having their game or viewing time interrupted, research shows that most people tend to put up with ads. It also turns out that the conversion rate for in-app mobile video ads is actually not so bad. Interestingly, longer, non-skippable ads had a higher completion rate than shorter, skippable ads. For example, in-app, non-skippable video ads more than 30 seconds had a completion rate of 96 percent compared to a nine-pecent completion for skippable ads that played for less than 15 seconds.
At 1.8 percent, the click-through rate was best for mobile in-app video ads that were between 15 to 30 seconds long. Videos more than 30 seconds long had the lowest click-through rate of 0.8 percent.
As with YouTube, mobile video ads in mobile applications aren't as difficult as it might seem. There are three main ways to go about placing mobile video ads in mobile apps:
If you have specific apps in mind you think attract a target audience, simply contact the app developer and negotiate a contract with them to display your ad.
Join an application advertising network. Networks like Admob allow you to pay a flat fee to display your ad on multiple popular applications to be seen by a broad range of users.
If you're a developer or have a popular website, sign up for an ad-trading network where you can display your ad for free on someone else's app in exchange for hosting their ads.
We are also seeing a rise in programmatic ads that use software to buy and sell ads, which is making the process even more efficient and inexpensive.
The future of mobile video ads
Probably the easiest way to get your mobile video ads seen is to format them so they can be posted to popular social media apps, such as Pinterest, Twitter, Facebook, Instagram and Snapchat.
For example, if you post a video ad on the Instagram mobile application, it appears natural and native because it's in the same feed as all the other content. Even better, all of these apps offer promoted posts, which means that you can pay a small fee to promote your business to users outside those who already follow you, allowing you to grow your potential customer base.
Next year is absolutely the year of mobile video, which means that, for marketers, it's also the year for mobile video ads. If you haven't already, start looking into ways to get your ads seen on YouTube and in-app to capture new audiences and customers.